I don't know how this happened.  She was doing so well, we were at the vet last Monday and she got her final antibiotic shot... and the vet said she looked great.  I feel like I failed her somehow.  She was the sweetest thing, so curious and friendly.  She had such a radiant spirit... and I fell in love with her.  She was only here about 6 weeks.  Her wounds had healed.  I was sure we were in the clear.  But the day before Thanksgiving, I noticed that she was sleeping on the wheel.  It has been my experience that mice that sleep in unusual places, are most often sick.  She was getting along well enough with the girls but they weren't really bonded yet, so I separated her and I'm glad I did.  I was able to set up a tank to accommodate her needs.  She was really weak and sleepy but no other symptoms.  I also put a hammock on the floor for her to crawl into which she appreciated.  By Friday, she was barely here.  I held her for hours on Friday while she slept.  She had 3 seizures in my hands... it was clear that she wasn't going to recover from this thing.  She died on Saturday.  I don't understand what happened.  This was so unexpected.  I think the most likely possibilities are that she had sepsis, the infection was in her blood, even though it looked healed.  Or she could have had organ failure from too many antibiotics.
Olivia, I feel like I failed you.  I'm sorry I couldn't help you.  I hope you felt loved and cared for while you were here.  I hope you weren't in any pain and that I was a comfort to you.  I am going to miss your goofy butt and I will love you forever.  Until we meet again...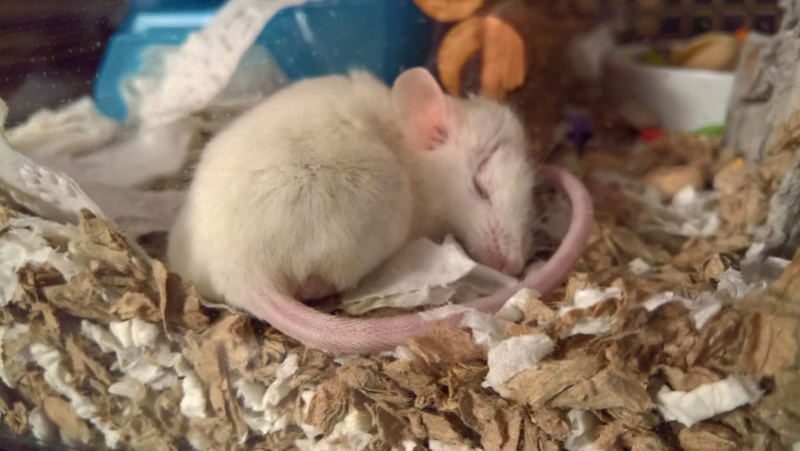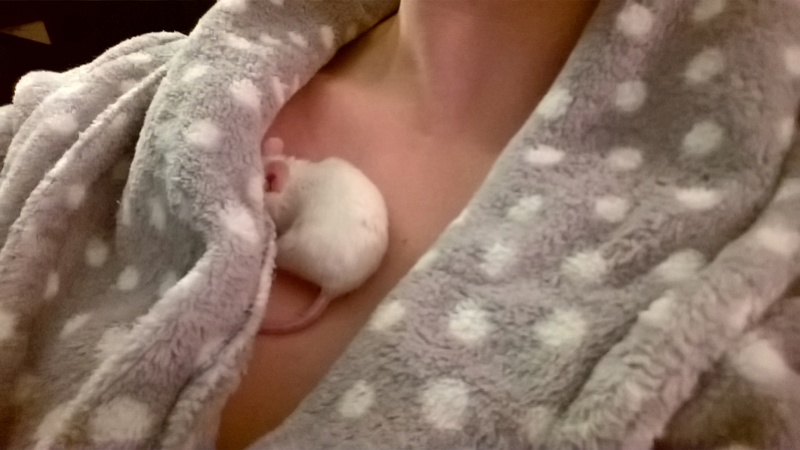 _________________
Lady mice
: Maggie, Claire, and Penny (aka Sweet P)
Gentleman mice
: Alexander
Other pets
: Little Buddy, Kevin (cats) Sherberta, Dustin, Lidiya, Chip, Squiggy, Nina, Harold, Spike, Mia, Mim, Henrietta(hamsters), Chloe and Zoey (chinchillas), Herman/Figaro Whooopers/Burlington (guinea pigs)
 Penny, Honeybun, Lucy, Annie, Gilly, Furgie, Tedward Wigglesworth, Olivia, Goose, Sweet Katie, Binky, Delilah, Bitsy, Boopers, Sprout, Splotchy, Eva, Slappy, Shuggie, Fancy Pants, Jellybean, Charlie, Murray, Sally, Maya, Gunther, Lil Smokey, Magnus, Norman, Winnie, Sally, George, Harriet, Spec, Erzulie, Lucille, Agatha and Clementine.
Moderator





Join date

: 2016-04-03


Posts

: 2457


Likes

: 743










I am so sorry for your loss
Sr Member





Join date

: 2016-10-08


Posts

: 258


Likes

: 59







Aw, that's so sad
 At least she was treated and probably felt a lot better even in her last while of life.
_________________
Proud owner of two crazy one year old cats, Salt (grey and white) and Pepper (tuxedo)!
No mice... yet

See my Etsy Shop at www.etsy.com/shop/ArtistwolfDesigns
Hero Member





Join date

: 2016-04-03


Posts

: 669


Likes

: 107







Scaredy, too many gone, too soon. I hated to read your post, knowing how much you'd bonded with this amazing little lady. The loss of Olivia has, I believe, gone straight to all of our hearts: we all followed her journey, sent prayers of encouragement and healing out to her and celebrated her recovery and introduction to her sisters right along with you. Know that she was grateful for everything you did for her in her short time with you and that it was the best time of her short life.

_________________
Mouseless but now Hamster-powered
Over the Rainbow Bridge: Chablis, Merlot, Bombay, Frascatti, Mimi, Musetta, Lucia, Carmen, Tosca, Tara, Buffy, Willow, Anya, Cordelia and Imogene the Syrian Hamster
Also Mom to Clare Bear cat and Hermit Crabs Big Enzo, Charles Paris and Mr Pinch
Hero Member





Join date

: 2016-04-24


Posts

: 702


Likes

: 130







Oh no! She was doing so well! Don't blame yourself, Scaredy, you did everything you could, but sometimes it just isn't meant to be. Rest in peace, Olivia. At least she got to spend her last days in a loving, caring, home.
Moderator





Join date

: 2016-06-13


Posts

: 1848


Likes

: 511










Oh no, I'm so sorry. :'( It just hurts so much when they leave so soon. It feels like you barely got to know them. You tried so hard for her- not everyone would have done what you did.
Hero Member





Join date

: 2016-04-06


Posts

: 1725


Likes

: 256





Oh Scaredy! I'm so sorry for your loss - it wasn't your fault, and you were there for her at the end. :-(

_________________
Remembering Basil, Pumpkin & Colin
Hero Member





Join date

: 2016-04-03


Posts

: 520


Likes

: 141










I'm so sorry to hear about Olivia. Please don't blame yourself. You did everything you could to help her and gave her a great home, where she knew she was loved.
_________________
currently without meece but always remembering:
Cheeseburger, Bacon, Twix, Hashbrown, Daryl,
Celyn, Rina, Seren, Hazel, Arsinoe, Tilda, & Eulyn
Gerbils: Oghren & Merin / Jeffrey, Geoffrey, & Jeffri /
Hamlet & Horatio / Emrys, Cream, & Hershey / 
Bill & Frances  
 Hamster: Daydream
Hero Member





Join date

: 2016-04-03


Posts

: 3807


Likes

: 1062







Oh, little Olivia. My heart sank when I saw her name.
I'm so sorry for your loss. I hope you and her mousey friends are all doing okay.

_________________
~Wild Thing the Half-Wild Mouse~
Moderator





Join date

: 2016-04-06


Posts

: 2975


Likes

: 857







You are not at fault, you didn't cause this, all you did was give her love. I was sad when I saw her name In the list of threads. My condolences.
_________________
Just a casual mouse lover.
Sr Member





Join date

: 2016-09-27


Posts

: 107


Likes

: 10








---
Permissions in this forum:
You
cannot
reply to topics in this forum