I thought we had more time together.  But she got so sick, so fast.  She had cancer and went into organ failure.  She was the most feral little thing when I brought her home and could she jump!  When her sister Annie was dying, Bitsy broke my heart with way she cared for her sister.  She never left her side, except to go get food and bring it back to her.  She kept the nest clean and brought paper hearts to tuck around Annie.  And when Annie died, poor Bitsy was lost.  But she found friendship with Gilly, Furgie, and Delilah.  But they have all since passed.  So, I think Bitsy was ready to go and see her sisters again.  She wasn't the best at making new friends but once she did, she was the most loyal companion.  Despite biting Jellybean in the butt, they went on to become very good friends.  Bitsy is survived by four sisters who will miss her very much.
Bitsy, I love you so much.  Thank you for warming up to me these last few months, I really enjoyed the time we spent together.  You had such a beautiful soul.  I love you forever and hope you found your sisters.  Until we meet again...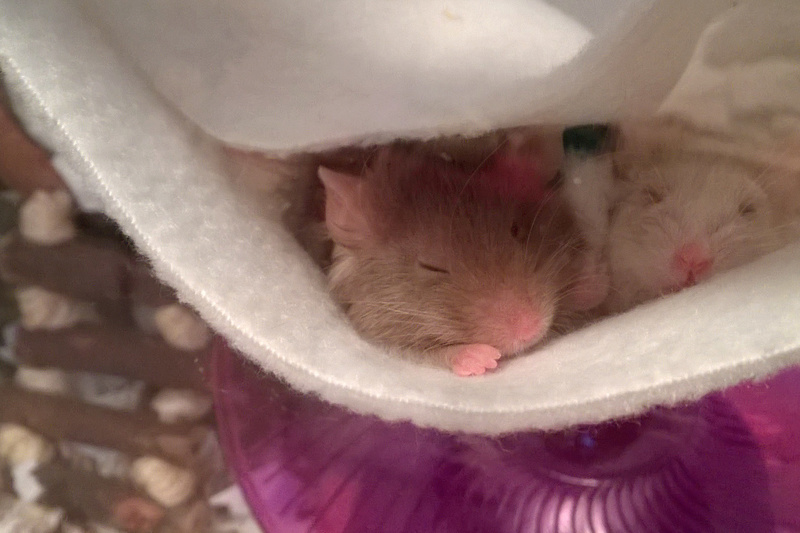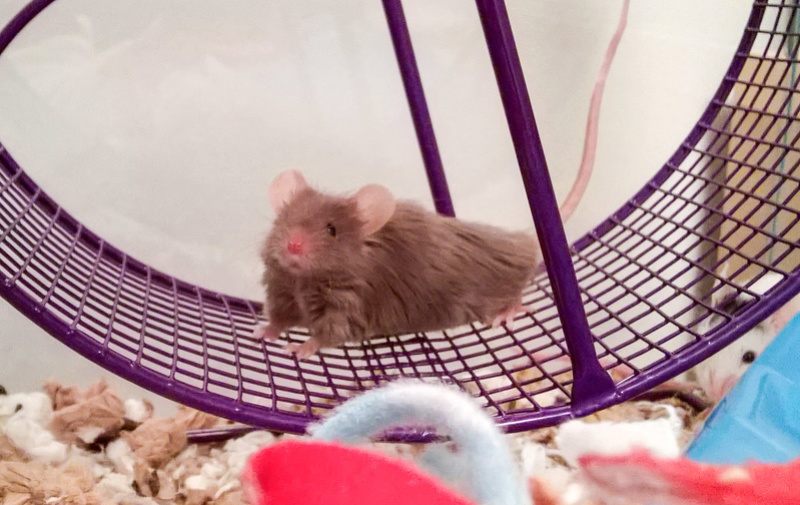 _________________
Lady mice
: Maggie, Claire, and Penny (aka Sweet P)
Gentleman mice
: Alexander
Other pets
: Little Buddy, Kevin (cats) Sherberta, Dustin, Lidiya, Chip, Squiggy, Nina, Harold, Spike, Mia, Mim, Henrietta(hamsters), Chloe and Zoey (chinchillas), Herman/Figaro Whooopers/Burlington (guinea pigs)
 Penny, Honeybun, Lucy, Annie, Gilly, Furgie, Tedward Wigglesworth, Olivia, Goose, Sweet Katie, Binky, Delilah, Bitsy, Boopers, Sprout, Splotchy, Eva, Slappy, Shuggie, Fancy Pants, Jellybean, Charlie, Murray, Sally, Maya, Gunther, Lil Smokey, Magnus, Norman, Winnie, Sally, George, Harriet, Spec, Erzulie, Lucille, Agatha and Clementine.
Moderator





Join date

: 2016-04-03


Posts

: 2457


Likes

: 743










Oh, no. I'm very sorry for your loss. May she be reunited with her sisters.
_________________
Remembering Maier, Graham & Garcia
Hero Member





Join date

: 2016-06-19


Posts

: 1167


Likes

: 255







So sorry for your loss, she looked amazing.
_________________
My mice: Fauna  
Rainbow Bridge: Dixie, Ivory, Whitney, Freya, Skye
Sr Member





Join date

: 2016-04-21


Posts

: 220


Likes

: 18







I remember reading about how heartbreaking Bitsy was behaving over Annie. I hope she gets to meet up with her again.
Moderator





Join date

: 2016-04-06


Posts

: 2975


Likes

: 857







Oh :-(
I'm very sorry for your loss :-(

_________________
Remembering Basil, Pumpkin & Colin
Hero Member





Join date

: 2016-04-03


Posts

: 520


Likes

: 141










I'm so sorry for your loss. She was such a pretty little mouse. She will be missed.
_________________
currently without meece but always remembering:
Cheeseburger, Bacon, Twix, Hashbrown, Daryl,
Celyn, Rina, Seren, Hazel, Arsinoe, Tilda, & Eulyn
Gerbils: Oghren & Merin / Jeffrey, Geoffrey, & Jeffri /
Hamlet & Horatio / Emrys, Cream, & Hershey / 
Bill & Frances  
 Hamster: Daydream
Hero Member





Join date

: 2016-04-03


Posts

: 3807


Likes

: 1062







I'm so very sorry to hear about Bitsy - I have tears in my eyes after reading your post. God bless Bitsy.
Hero Member





Join date

: 2016-06-27


Posts

: 1818


Likes

: 599









Similar topics
---
Permissions in this forum:
You
cannot
reply to topics in this forum