Hello everyone! I just wanted everyone to meet my new pet mouse, Cheddar
She's a sweet girl who came into my care two weeks ago, I got her from a friend who rescued her as a feeder in january. due to circumstances I do not know her age, I suspect she is a few months old.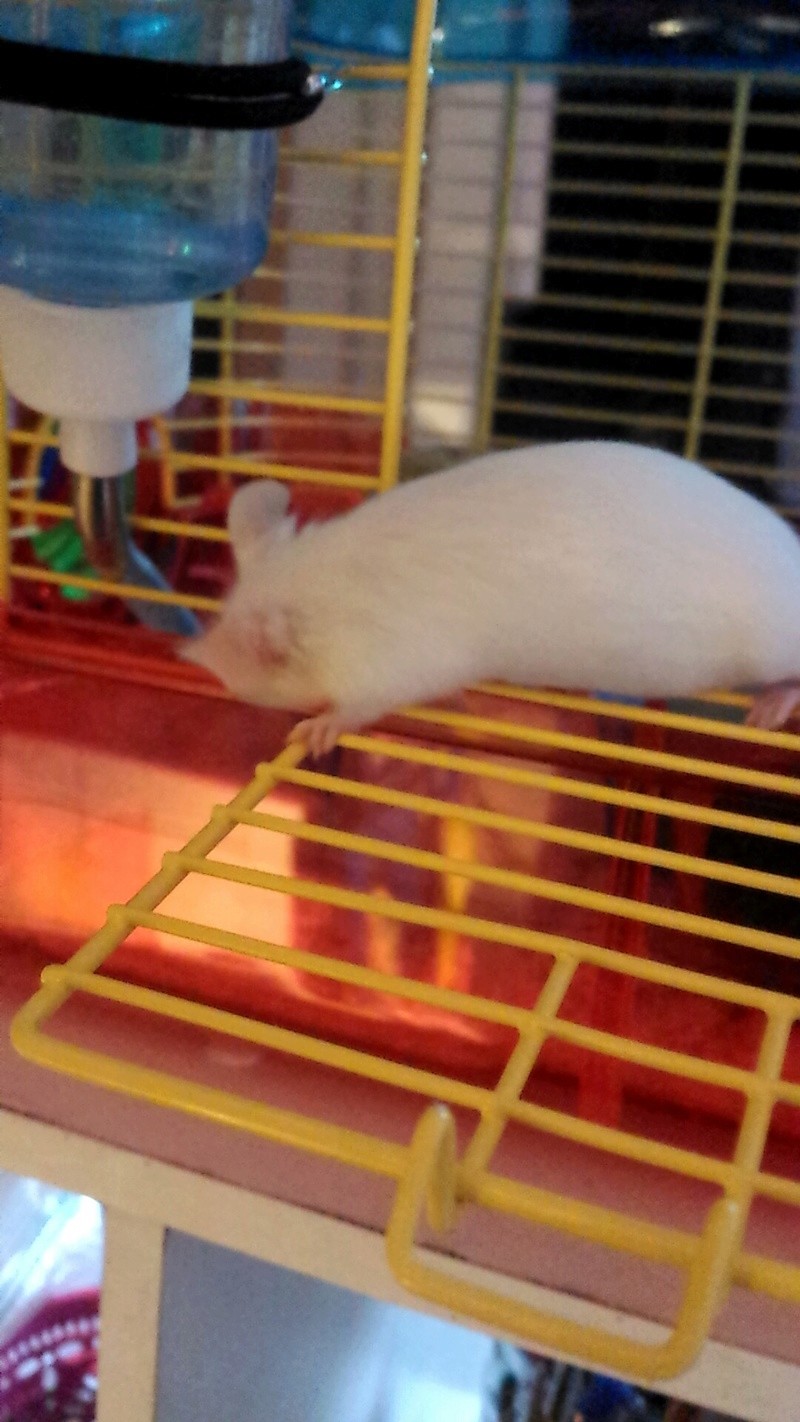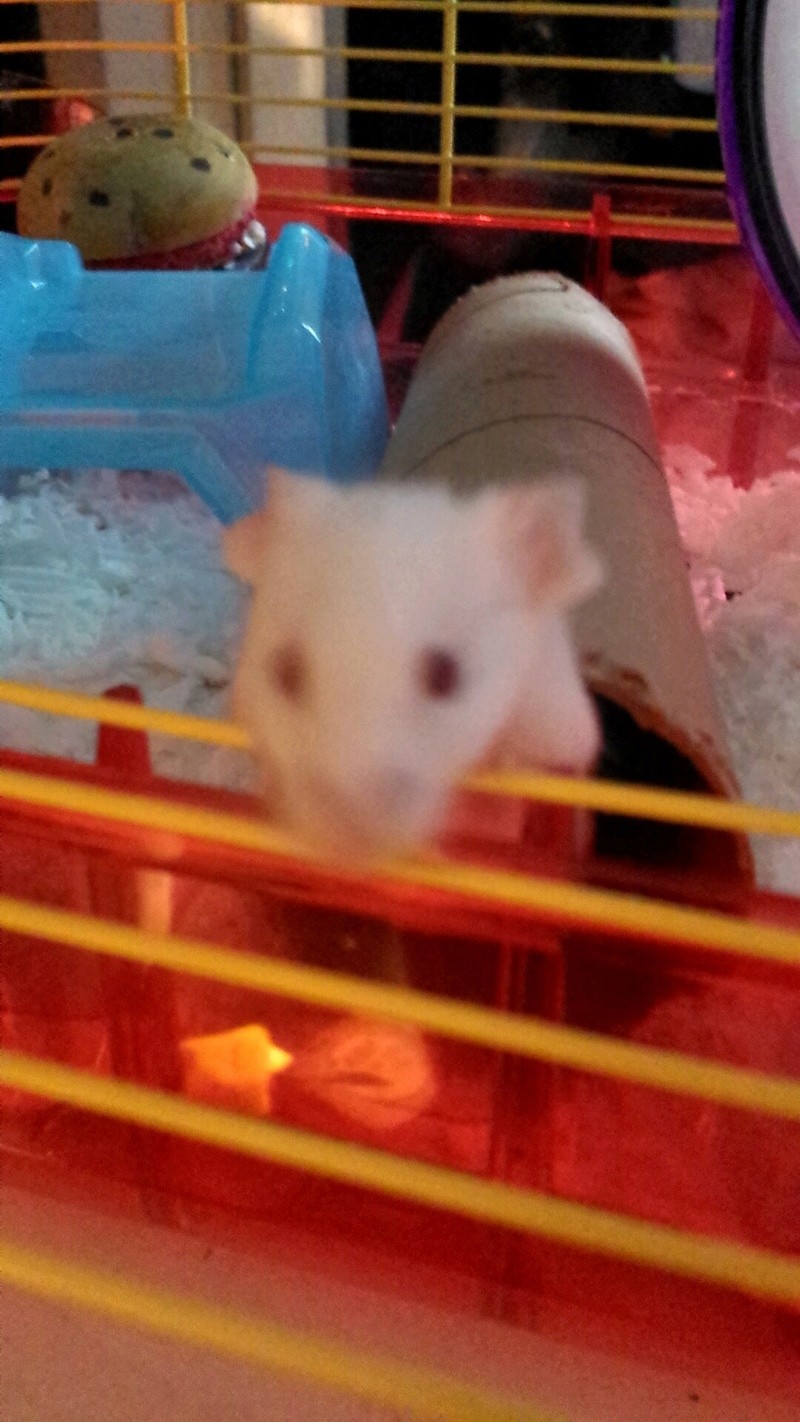 She loves to nyoom around and as a result it's very hard to get a good picture of her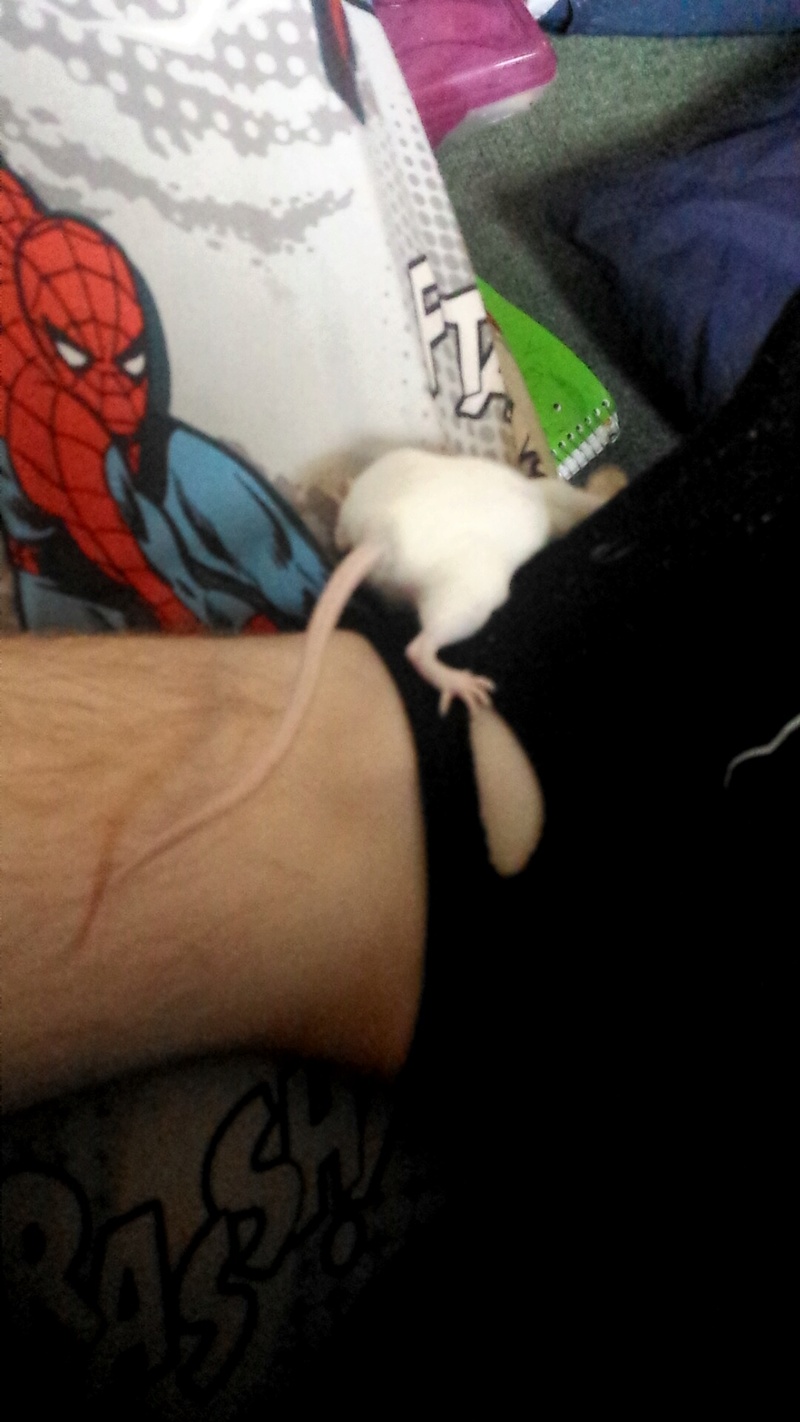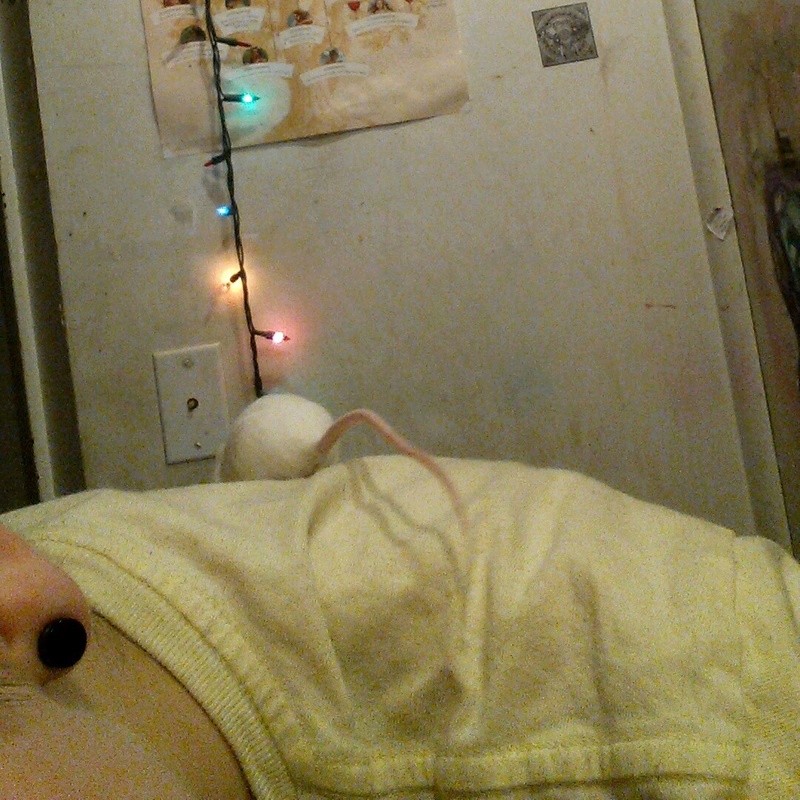 It is also worth mentioning that she loves to climb around my clothes, particularly my pants lol  
Jr Member





Join date

: 2017-05-13


Posts

: 36


Likes

: 4







Welcome to the forum.  She's adorable
_________________
Lady mice
: Maggie, Claire, and Penny (aka Sweet P)
Gentleman mice
: Alexander
Other pets
: Little Buddy, Kevin (cats) Sherberta, Dustin, Lidiya, Chip, Squiggy, Nina, Harold, Spike, Mia, Mim, Henrietta(hamsters), Chloe and Zoey (chinchillas), Herman/Figaro Whooopers/Burlington (guinea pigs)
 Penny, Honeybun, Lucy, Annie, Gilly, Furgie, Tedward Wigglesworth, Olivia, Goose, Sweet Katie, Binky, Delilah, Bitsy, Boopers, Sprout, Splotchy, Eva, Slappy, Shuggie, Fancy Pants, Jellybean, Charlie, Murray, Sally, Maya, Gunther, Lil Smokey, Magnus, Norman, Winnie, Sally, George, Harriet, Spec, Erzulie, Lucille, Agatha and Clementine.
Moderator





Join date

: 2016-04-03


Posts

: 2457


Likes

: 743










Welcome! I love PEWs, so pretty!

_________________
Look around and be mesmerised.

~Alex & Verity, Jolie & Laurel~
~Milo~
Moderator





Join date

: 2016-04-06


Posts

: 2937


Likes

: 846







_________________
currently without meece but always remembering:
Cheeseburger, Bacon, Twix, Hashbrown, Daryl,
Celyn, Rina, Seren, Hazel, Arsinoe, Tilda, & Eulyn
Gerbils: Oghren & Merin / Jeffrey, Geoffrey, & Jeffri /
Hamlet & Horatio / Emrys, Cream, & Hershey / 
Bill & Frances  
 Hamster: Daydream
Hero Member





Join date

: 2016-04-03


Posts

: 3702


Likes

: 1036







Welcome! She looks like a sweetie
Hero Member





Join date

: 2016-06-27


Posts

: 1818


Likes

: 599







Thank you everyone for the warm welcomes! Cheddar and i are very glad to be a part of the community
Jr Member





Join date

: 2017-05-13


Posts

: 36


Likes

: 4








---
Permissions in this forum:
You
cannot
reply to topics in this forum