It seemed like you had 9 lives like a cat, but sadly I guess they ran out. You were tailless, survived at least two strokes, and only weighed around 19 grams your entire life. When I first got you, I made plenty of mistakes. You were housed alone, your wheel was too small and you were on wood bedding. You still loved me though, and you knew that I loved you. Eventually, because of you, I came across The Fun Mouse website and started reading. I learned that you needed a buddy, so I got Daisy for you. You were very kind to her. When you were introduced, you didn't chase, squeak, or bite at all. Not long after, I stumbled across PMF, and slowly corrected my mistakes as I learned more. You were then living on paper bedding, had a good sized saucer wheel, and a lot more toys. You eventually got more friends, and more friends. You never fought with a single one. You were so pure and kind, you just snuggled with everyone, and never hurt them. You later suffered a stroke, and I hand fed you water to help you recover. I think we really bonded during that time, because after you were recovered and well, you wanted to see me all the time. You'd run up and jump into my hand. I would pet you, and you would run up my arms, jump from hand to hand, and sit in my hand and groom yourself. Then Daisy passed away, you were by her side the whole time. You never left her.  You both ate together, slept together, played together, you did everything with each other till the end. Last night, you wanted to spend time with me like normal. We had a lot of fun, you climbed my arms, I petted you, everything was just as it normally was. Then today, I went to check on you, and you didn't come out and beg for attention. I knew something was wrong, so I looked for you, and you were gone. You had gone over the rainbow bridge to reunite with Daisy. I will miss you, and your sweet personality, but I know you are enjoying your time with Daisy right now.
Rest in peace, Holly.  
May 3, 2016 - September 11, 2017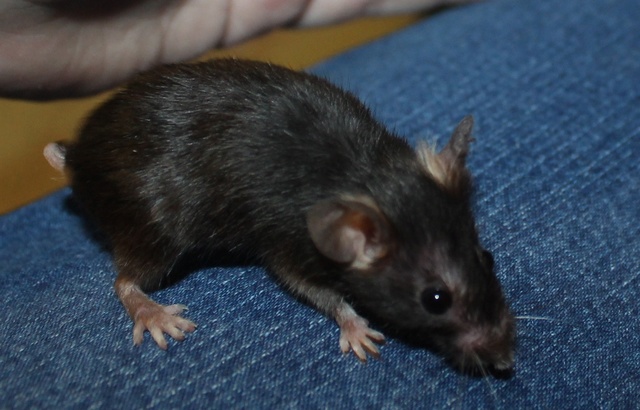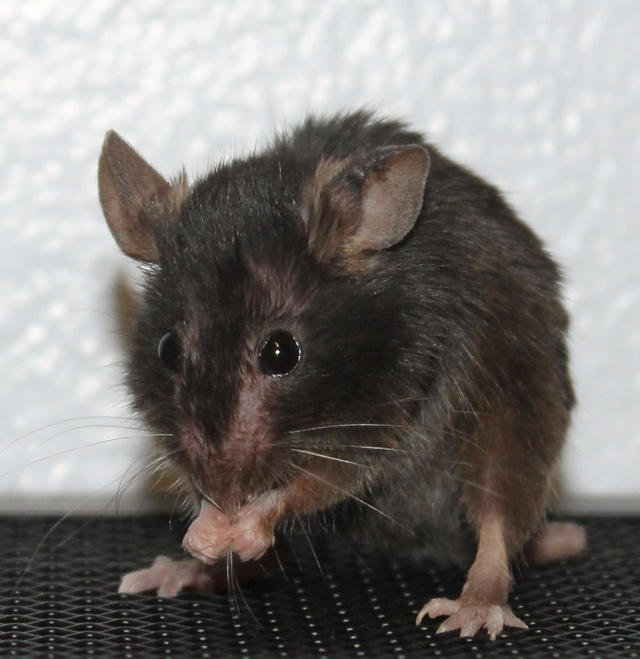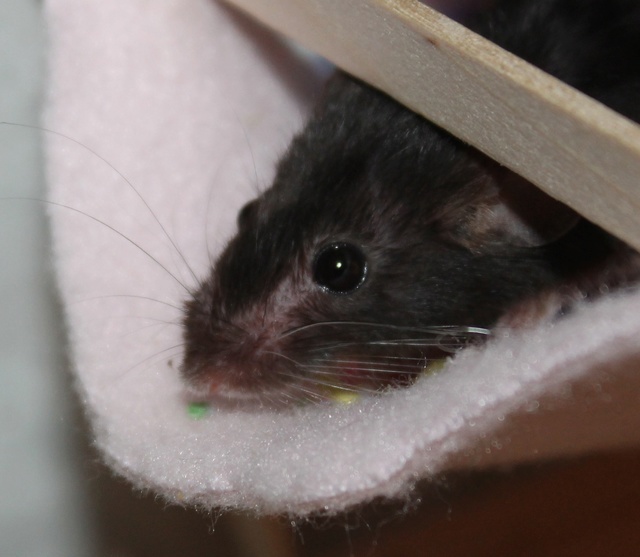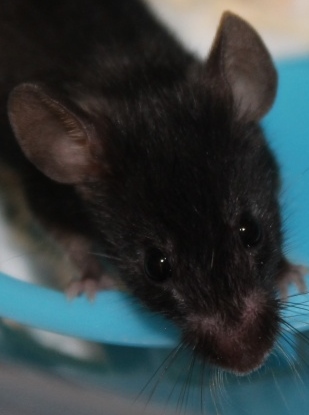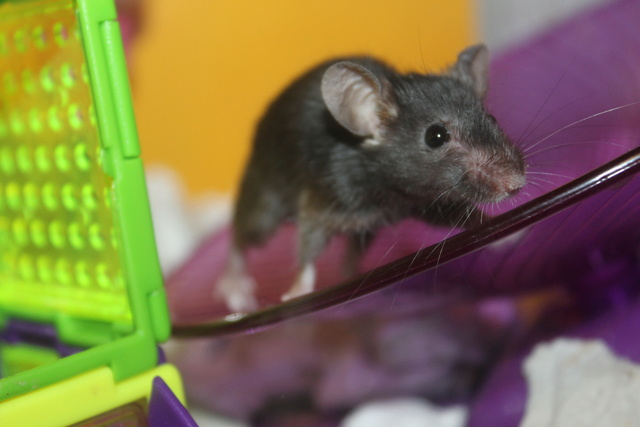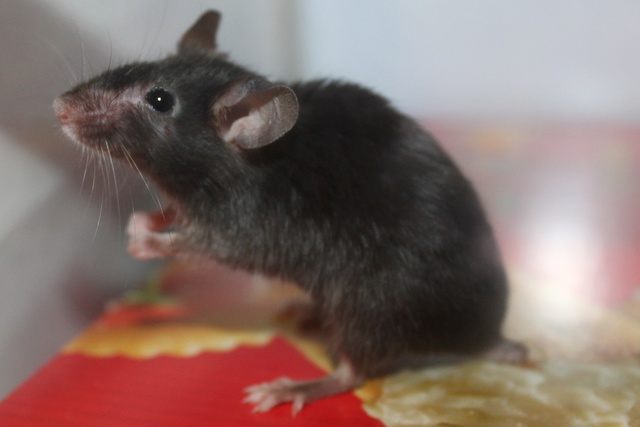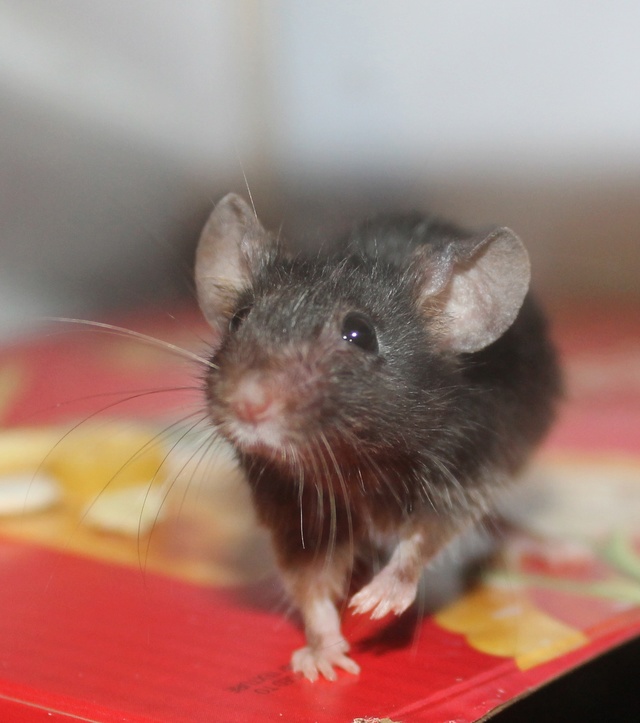 Moderator





Join date

: 2016-06-13


Posts

: 1848


Likes

: 511










Rest in peace, little Holly, the most beautiful and loved mouse anywhere. 
_________________
Mice: Biggy 
Remembering:
 ]Blondie, Obi (Hamster), and Grayson  
Other Pets: Hunter (dog)
Sr Member





Join date

: 2017-07-04


Posts

: 235


Likes

: 100







I'm heart broken for you.  Holly was a good mouse and so very well loved, by you and her sisters.  I'm sorry for your loss.  Rest in paradise, little angel.
_________________
Lady mice
: Maggie, Claire, and Penny (aka Sweet P)
Gentleman mice
: Alexander
Other pets
: Little Buddy, Kevin (cats) Sherberta, Dustin, Lidiya, Chip, Squiggy, Nina, Harold, Spike, Mia, Mim, Henrietta(hamsters), Chloe and Zoey (chinchillas), Herman/Figaro Whooopers/Burlington (guinea pigs)
 Penny, Honeybun, Lucy, Annie, Gilly, Furgie, Tedward Wigglesworth, Olivia, Goose, Sweet Katie, Binky, Delilah, Bitsy, Boopers, Sprout, Splotchy, Eva, Slappy, Shuggie, Fancy Pants, Jellybean, Charlie, Murray, Sally, Maya, Gunther, Lil Smokey, Magnus, Norman, Winnie, Sally, George, Harriet, Spec, Erzulie, Lucille, Agatha and Clementine.
Moderator





Join date

: 2016-04-03


Posts

: 2457


Likes

: 743










Oh no! I'm so sorry to hear this and hope you're doing alright. I worried for Holly a few days ago when you mentioned how into you she was, but was hoping for the best. We never got enough of her around here... she was a special one. Play hard, sweet thing!

_________________
~Wild Thing the Half-Wild Mouse~
Moderator





Join date

: 2016-04-06


Posts

: 2973


Likes

: 856







Holly was a trooper and sounds like she was very sweet too. I'm sorry to hear about her passing.
_________________
currently without meece but always remembering:
Cheeseburger, Bacon, Twix, Hashbrown, Daryl,
Celyn, Rina, Seren, Hazel, Arsinoe, Tilda, & Eulyn
Gerbils: Oghren & Merin / Jeffrey, Geoffrey, & Jeffri /
Hamlet & Horatio / Emrys, Cream, & Hershey / 
Bill & Frances  
 Hamster: Daydream
Hero Member





Join date

: 2016-04-03


Posts

: 3803


Likes

: 1062







In the end, she loves you and you love her. She is in no more danger of another health issue, and she is with her best friend, Daisy. But Holly will always have a special place for you in her teeny mouse heart. For such a small creature, she had so much love to share. Run free, little lady. Go to where the music is, with Blue and Daisy. You will see your human momma again someday.
_________________
Protected by the valiant Sir Moose Mousse Monkey Errol Martin Mouse!
My other knight is Neo my wonderful dog; he guards me from beyond.
Remembering Winky, Micah, and Neo
Full Member





Join date

: 2017-02-14


Posts

: 87


Likes

: 27







I'm so sorry for your loss of your beautiful Holly. (((Hugs)))
Hero Member





Join date

: 2016-06-27


Posts

: 1818


Likes

: 599








---
Permissions in this forum:
You
cannot
reply to topics in this forum