Useful Links
Forum Rules
Please read the forum rules before posting. If you have any questions, contact a moderator.
Pet Mouse Info
Links to help you find all the care info threads throughout the forum.
Cage Calculator
Find out how many mice will fit in your cage or tank.
Contact
Use this link if you need to get in touch with the administration team without an account.
FAQ (forum)
Frequently Asked Questions about the forum.
Vetective™
Vetective™ is "a community-driven exotic mammal veterinarian locator and review service."
So my SAD (seasonal affective disorder) has kicked in with vengeance today.
I'd love some cuteness to brighten up my day and I'm hoping some you can help...and it might help brighten someone else's day too!
Alternatively
(Although, Pumpkin rushing around his cage is quite entertaining!)

_________________
Pumpkin & Basil - two brothers
Remembering Colin
Sr Member





Join date

: 2016-04-03


Posts

: 492


Likes

: 119










_________________
Mice: Biggy 
Remembering:
 ]Blondie, Obi (Hamster), and Grayson  
Other Pets: Hunter (dog)
Sr Member





Join date

: 2017-07-04


Posts

: 232


Likes

: 92







Picture this:

You are going to get a mouse from the pet shop. You're all ready, but it turns out that you will have to wait four days to get him. Behind the glass tanks at the store, there is a hidden civilization of rodents, and a small yellow and white mouse has a teeny suitcase packed and ready to go. He sits in a teeny chair and reads a teeny newspaper. Inside the paper it has information from their outside sources that you won't be getting a mouse that day. He tosses down the paper and his suitcase, and cries; "Darn it!" , in a teeny squeaky voice.




I'm not sure what that was, but it's adorable to me. It also gives me something to think about. (I'm sorta in that situation, and I thought it would be cute that a distinguished little mousie was all packed and ready to go.) "I is all packed for mummy!"

_________________
Protected by the valiant Sir Moose Mousse Monkey Errol Martin Mouse!
Other Animals: Neo; my Doberman, Micah; my syrian hamster
Remembering: Winky
Full Member





Join date

: 2017-02-14


Posts

: 61


Likes

: 20







_________________
Always believe that something wonderful is about to happen.
Lulie, Pearl, Dulcie, Dandy, Alex and DarcyDotty, Tulip, Ladybug, Vera and VerityMika, Milo, Atticus and Finnegan
Moderator





Join date

: 2016-04-06


Posts

: 2630


Likes

: 682







Hero Member





Join date

: 2016-06-13


Posts

: 1561


Likes

: 369










_________________
Proud owner of two five month old kittens, Salt (grey and white) and Pepper (tuxedo)!
No mice... yet

See my Etsy Shop at www.etsy.com/shop/ArtistwolfDesigns
(I'm currently donating 25% of proceeds to my local low-cost spay/neuter clinic!)
Hero Member





Join date

: 2016-04-03


Posts

: 647


Likes

: 103







Awww, thank you all :-)

SAD is a nightmare. In my form, as soon as it isn't light outside when I wake up it hits. Yesterday was bad because it was grey and gloomy, today is better because I've remembered to reset my light alarm (and its vaguely bright outside).

I liked the cuteness above. You're all wonderful.

_________________
Pumpkin & Basil - two brothers
Remembering Colin
Sr Member





Join date

: 2016-04-03


Posts

: 492


Likes

: 119










Summer to fall and spring to summer are always tough for me.   I always thought it was because of my kids:   I missed them when they went back to school and dreaded them being out (mischievous and bored.)    But my kids are older now, and I noticed it doesn't always correspond exactly with the school transitions.   It dawned on me that mine might be due to seasonal allergies kicking up at those times, causing inflammation, which causes depression.   I tried treating it with aspirin and tart cherry juice, to reduce inflammation,  and do feel like that's helping.   I live in Wisconsin, so I definitely can relate to the waning of sunlight during this time of year.   It really gets low on the horizon around here.   Anyway, hope you feel better.   Here's a picture of my goofball mouse, Tiny, literally crawling on the ceiling of her cage.   Maybe she's feeling her own version of angst!
New Member





Join date

: 2017-09-24


Posts

: 7


Likes

: 1




I was having trouble with the forum yesterday (or my internet connection) so I couldn't post. I hope you're feeling better today.
Here's some links to old videos of squirmy little kittens.
https://www.instagram.com/p/BGWyxBDPMO_/
https://www.instagram.com/p/BGWzK0oPMAE/
https://www.instagram.com/p/BGW0eBKvMDN/
And our newest family member: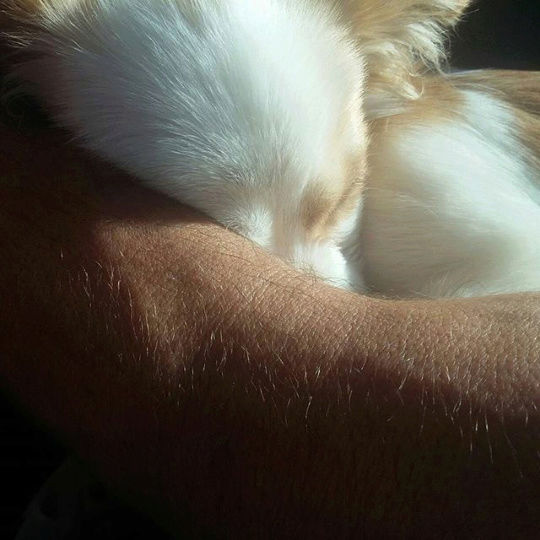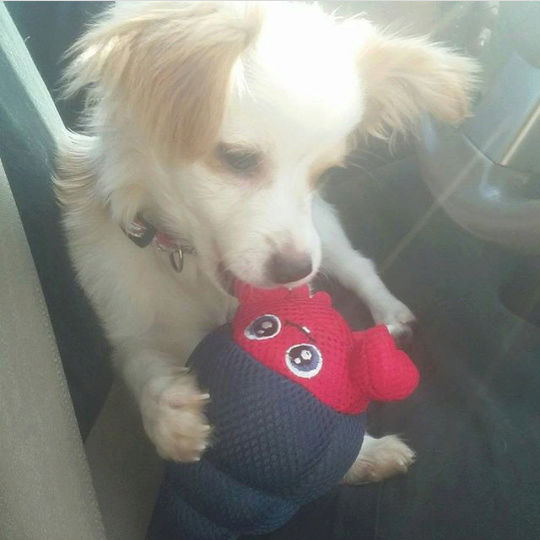 _________________
Hero Member





Join date

: 2016-04-03


Posts

: 3059


Likes

: 754








Similar topics
---
Permissions in this forum:
You
cannot
reply to topics in this forum