My Yoshi Boo.
It took me a while to be okay with putting this memorial together. I held him for his last two hours here and tried to make it so positive, peaceful, and loving that not another thing crossed our minds. I felt him pass and instantaneously fell apart. I didn't even have to look at him, didn't want to look, and I didn't want to stop holding him. He stayed wrapped up in my scarf for another 20 minutes before I finally unwrapped him and put him home for his girls to say goodbye.
Yoshi was so very special, always leaving me to be the most impressed that I've ever been with such a tiny creature. From beginning to end. We got so much longer together than I ever imagined we would. He had a long and wonderful life, and I'm so happy for him. But still so heartbroken for me. I wasn't ready to let him go. He was curious and smart, sweet and kind, demanding and determined... with a taste of spoiled brat (see second video below, lol). He's forever the best-loved mouse and I'll miss him always.
He won't be buried, instead I have him in a nice baking dish in the freezer. He's waiting for his girls and then they'll be cremated together. I'm so at peace with this decision. It makes it a little easier to be okay.
His favorite spot.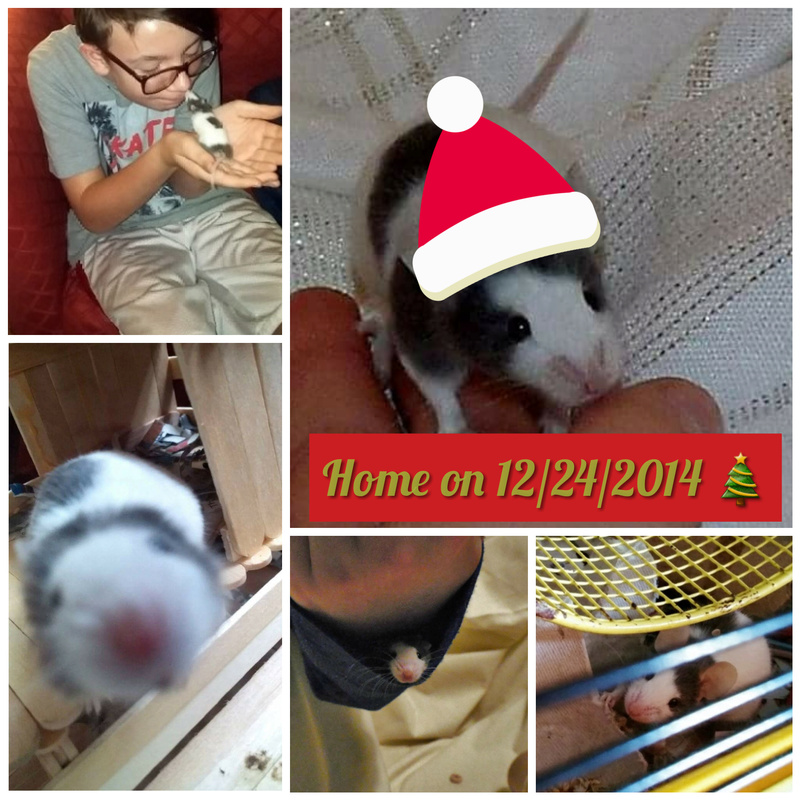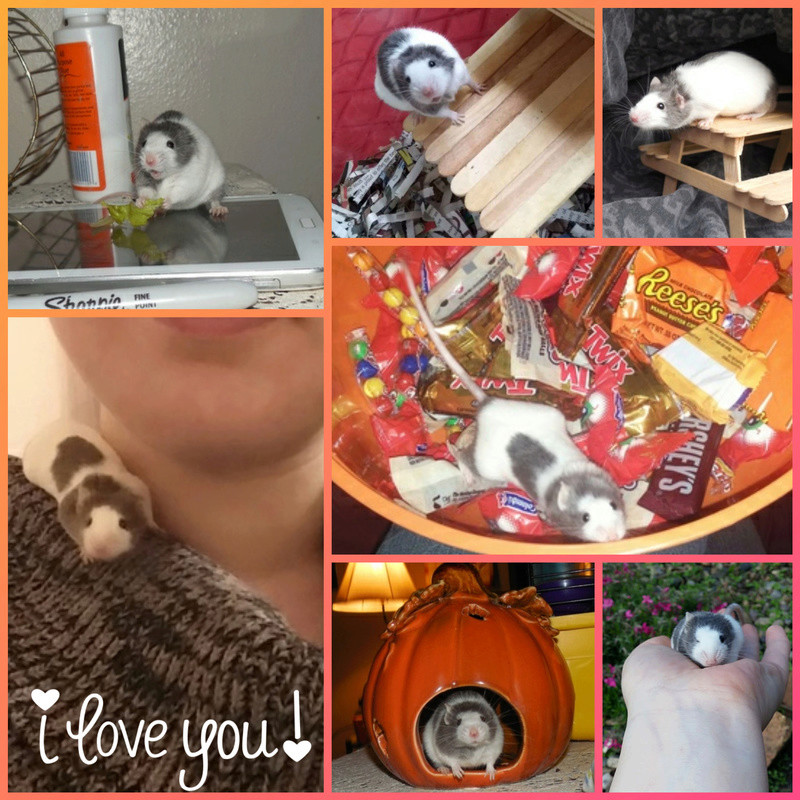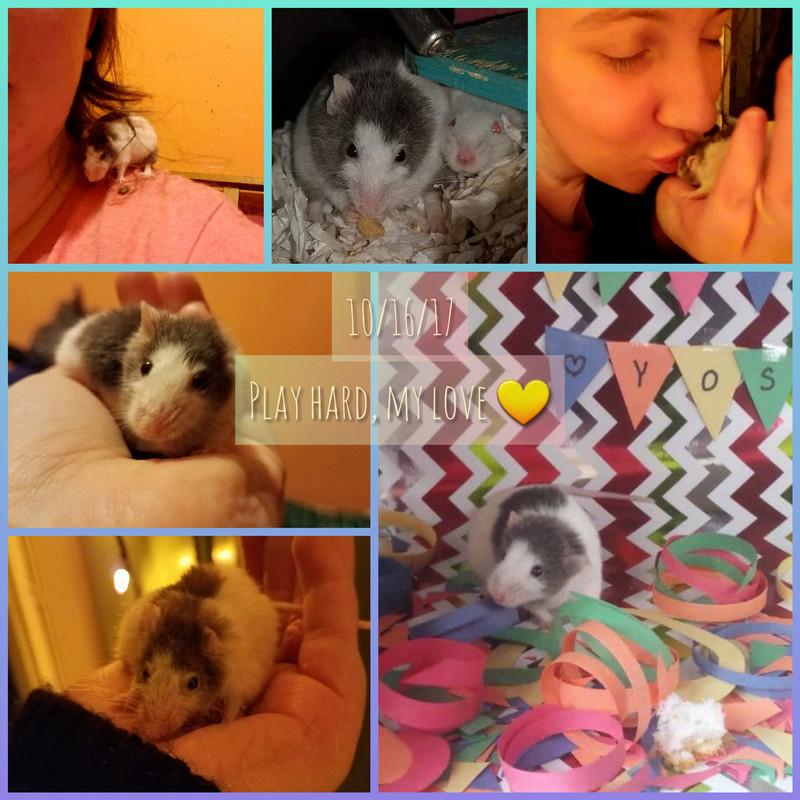 And a couple videos to remember him by.
He came home 12/24/2014 and passed on 10/16/2017. Two months short of three years together. Play hard, my love. 

_________________
~Wild Thing the Half-Wild Mouse~
Moderator





Join date

: 2016-04-06


Posts

: 2975


Likes

: 857







Oh Peachy, Im so sorry!  I'm absolutely  heartbroken for you.  But what a long and amazing life he had...
_________________
Lady mice
: Maggie, Claire, and Penny (aka Sweet P)
Gentleman mice
: Alexander
Other pets
: Little Buddy, Kevin (cats) Sherberta, Dustin, Lidiya, Chip, Squiggy, Nina, Harold, Spike, Mia, Mim, Henrietta(hamsters), Chloe and Zoey (chinchillas), Herman/Figaro Whooopers/Burlington (guinea pigs)
 Penny, Honeybun, Lucy, Annie, Gilly, Furgie, Tedward Wigglesworth, Olivia, Goose, Sweet Katie, Binky, Delilah, Bitsy, Boopers, Sprout, Splotchy, Eva, Slappy, Shuggie, Fancy Pants, Jellybean, Charlie, Murray, Sally, Maya, Gunther, Lil Smokey, Magnus, Norman, Winnie, Sally, George, Harriet, Spec, Erzulie, Lucille, Agatha and Clementine.
Moderator





Join date

: 2016-04-03


Posts

: 2457


Likes

: 743










Aww no! I loved Yoshi! He was such a sweet boy!
 He will be missed
Moderator





Join date

: 2016-06-13


Posts

: 1848


Likes

: 511










I'm so sorry, Yoshi seemed like a real sweet-heart, He had a great life with you and will be missed dearly
Sr Member





Join date

: 2017-09-25


Posts

: 158


Likes

: 67







I'm so sorry for your loss. Yoshi sure was a very special little man. How lucky he was to be yours and how lucky you were to be his. He will be missed. (((Hugs))) And how lucky he was to have wonderful girls to live with and to take such good care of him in his old age. I hope his girls are doing ok.
Hero Member





Join date

: 2016-06-27


Posts

: 1818


Likes

: 599







Aww.. Have fun over rainbow bridge little Yoshi ;(
_________________
Mice: Biggy 
Remembering:
 ]Blondie, Obi (Hamster), and Grayson  
Other Pets: Hunter (dog)
Sr Member





Join date

: 2017-07-04


Posts

: 235


Likes

: 100







I'm so sorry for your loss. I understand how hard it is to lose a mouse you have such a connection with.
Have fun over the rainbow bridge, little one.

_________________
Remembering Basil, Pumpkin & Colin
Hero Member





Join date

: 2016-04-03


Posts

: 520


Likes

: 141










I'm so sorry. He was such a great mouse and you gave him such a wonderful life. He will be missed. hugs
_________________
currently without meece but always remembering:
Cheeseburger, Bacon, Twix, Hashbrown, Daryl,
Celyn, Rina, Seren, Hazel, Arsinoe, Tilda, & Eulyn
Gerbils: Oghren & Merin / Jeffrey, Geoffrey, & Jeffri /
Hamlet & Horatio / Emrys, Cream, & Hershey / 
Bill & Frances  
 Hamster: Daydream
Hero Member





Join date

: 2016-04-03


Posts

: 3807


Likes

: 1062








---
Permissions in this forum:
You
cannot
reply to topics in this forum