I thought this had been addressed before but I can't find it, so I guess readdressing it won't hurt.

Now I know toppers are generally pretty difficult things and not very loved on this forum -- with being difficult to access from that one door and all -- but sometimes I feel the need to offer more space and an area with better ventilation. That said, she comes to the highest point of the cage when she hears snacks anyways, so I don't feel very deterred.

Though I am a very short person.

I'm ranting.

Anyways. I won't be using it constantly, just when I feel like offering more room, or when I'm at a point where I can't handle them often. But problemo; I can't find any brands that aren't 1/2" in bar spacing. Isn't that too big?

What brands did you / do you use? Any links?







_________________
Remembering Maier, Graham & Garcia
I was a topper basher in the other topper thread, but I currently use the one from Petco for my Mika. I originally bought it for my old guy, Frog, because he loved the mesh one I made and I thought it would be more comfortable. I like that the first floor goes all the way across, instead of having a big gap like the one I bought years ago did.
Mika loves it too, so I suck it up when it's time to clean and if I have to get to the tank part. The bar spacing isn't bad, but double check to make sure nothing is off. 1/4 an inch is perfect for the smallest of mice, but larger spacing should be okay for adults that aren't teensy.
I'm short too, grab a step stool.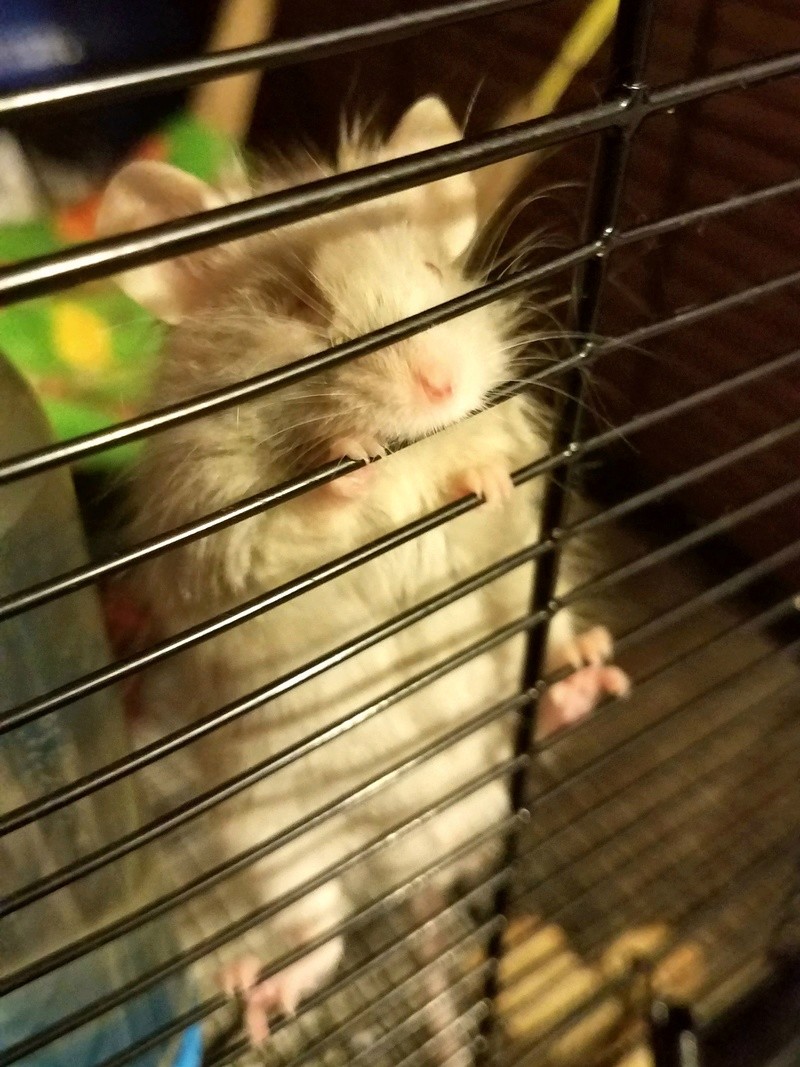 _________________
~Wild Thing the Half-Wild Mouse~
Moderator





Join date

: 2016-04-06


Posts

: 2975


Likes

: 857







_________________
Remembering Maier, Graham & Garcia
The second one is the one I have currently. The first is the one I had first, and the door being flat at the top like that was actually more inconvenient than it is slanted. At least for someone reaching up and in.
You can kinda just tell when you look at the spacing compared to your mouse. Figure if your mouse would be able to get their head through, they can escape. A safe rule of thumb I use for adults is that anything around the size of a dime or larger can be squeezed through.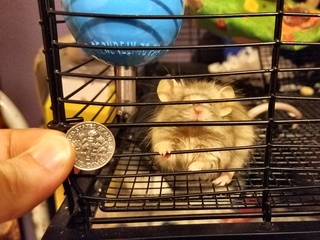 For reference, a dime is a bit less than 3/4 an inch, and that spacing varies a lot, but for the most part is less than 1/2 an inch.

_________________
~Wild Thing the Half-Wild Mouse~
Moderator





Join date

: 2016-04-06


Posts

: 2975


Likes

: 857







_________________
Remembering Maier, Graham & Garcia


Similar topics
---
Permissions in this forum:
You
cannot
reply to topics in this forum