Hello everyone, hope you're all having a good Saturday/ whatever day it is for you!  I'd just like to introduce my two girl mice, who I've been working on hand taming for a while!  First, I have a white mouse with a partially black face and black bands running down her back.  Her name is Mavis (named after the girl from Hotel Transylvania) and she's really good with taking treats from my hand.  We've been working on her climbing into my hand when I lower it down into their cage.  She was adopted from a Petsmart event over two months ago.  Mavis is really bold and confident, and she's never afraid of anything.  Next, we have her sister who was added to the family around the same time from a Petco feeder bin.  Her name is Lola (from Charlie and Lola) and she's such a sweet girl.  She loves head rubs and snuggling.  Lola is also very curious, and she loves running on their wheel.  She is a white mouse with brown patches and longer fur.  I tried to attach some pictures, please let me know if it didn't work.  Thanks for reading!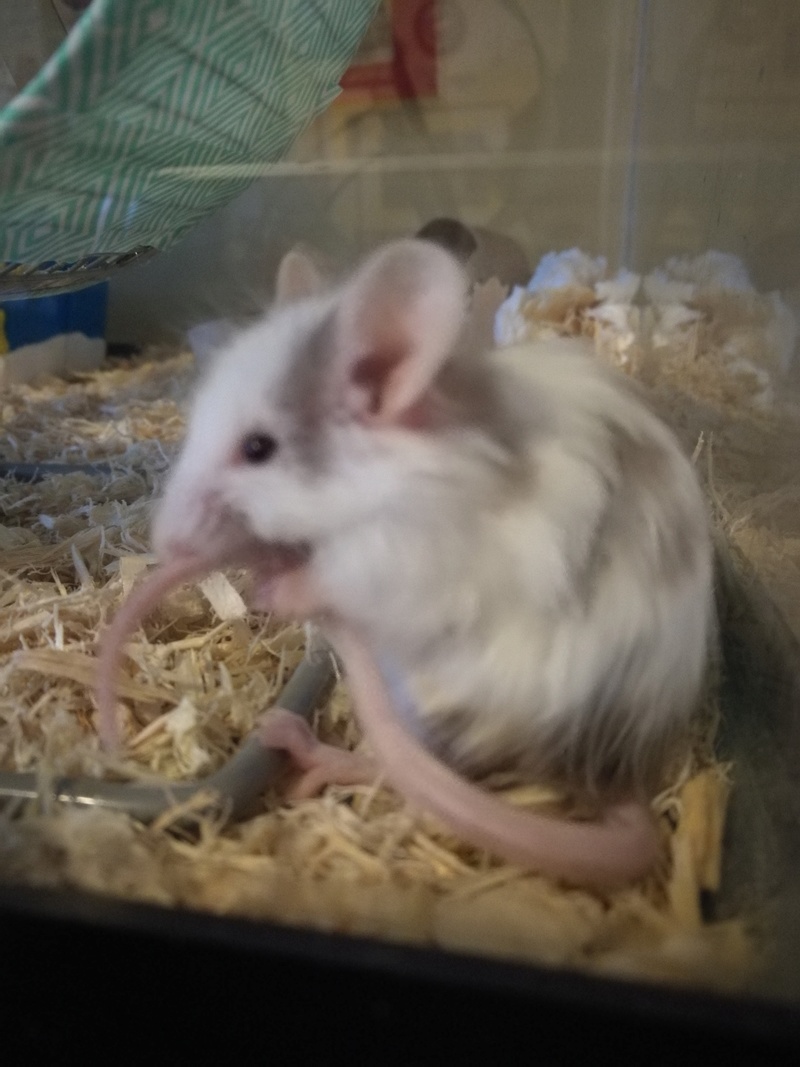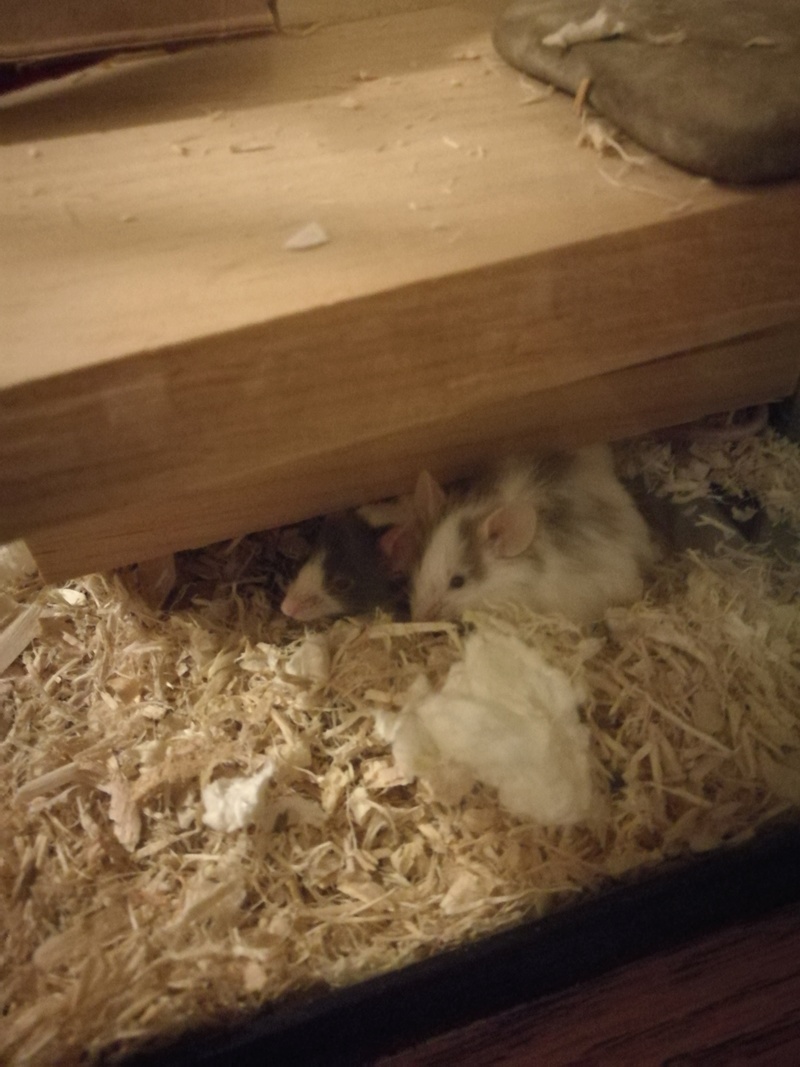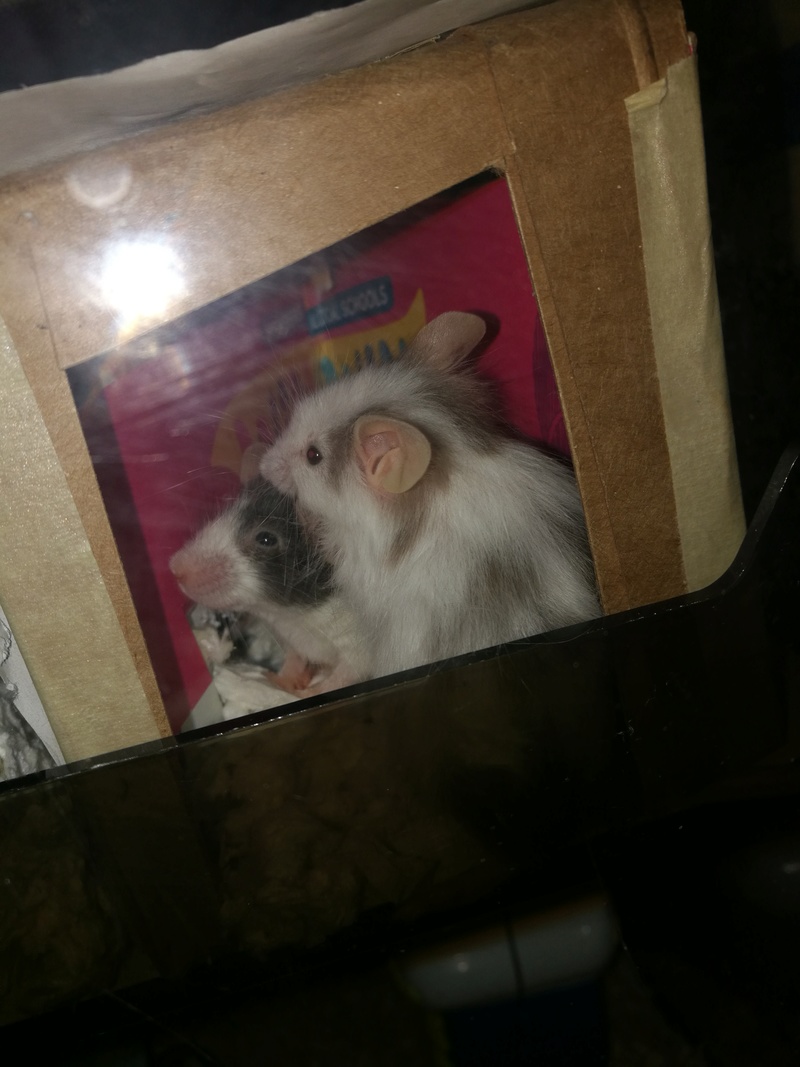 New Member





Join date

: 2017-12-18


Posts

: 10


Likes

: 1




Your mice are adorable.
_________________
currently without meece but always remembering:
Cheeseburger, Bacon, Twix, Hashbrown, Daryl,
Celyn, Rina, Seren, Hazel, Arsinoe, Tilda, & Eulyn
Gerbils: Oghren & Merin / Jeffrey, Geoffrey, & Jeffri /
Hamlet & Horatio / Emrys, Cream, & Hershey / 
Bill & Frances  
 Hamster: Daydream
Hero Member





Join date

: 2016-04-03


Posts

: 3705


Likes

: 1037







They are! Thank you
New Member





Join date

: 2017-12-18


Posts

: 10


Likes

: 1




Welcome! Happy to have you and your mice here!
Your mice are absolutely adorable!!!
Hero Member





Join date

: 2016-06-27


Posts

: 1818


Likes

: 599







Welcome! They're beautiful, and I really love their names. Maeve/Maeven is one of my favorites, if we ever have another daughter that's what we'll name her.

_________________
Look around and be mesmerised.

~Verity, Jolie & Laurel~
Moderator





Join date

: 2016-04-06


Posts

: 2955


Likes

: 854







Sr Member





Join date

: 2017-09-25


Posts

: 158


Likes

: 67







New Member





Join date

: 2017-09-21


Posts

: 10


Likes

: 5





---
Permissions in this forum:
You
cannot
reply to topics in this forum