I only got my mice 5 days ago but I'm noticing that one of my mice in particular is more pear-shaped than the others and I didn't notice she was bigger than the others until today. Is it possible that she's either pregnant or eating more than the others? I'm not sure when the breeder seperated the males and females so I'm a bit concerned. I'm not even sure the breeder entirely knew much about mice since I'm pretty certain that he was only breeding them to be fed to his reptiles, so perhaps he accidentally put a male with the females...but all my other girls seem very slim and lean, unlike this mouse in particular. Help!? I'll try to keep her updated in case it's hard to tell if she's pregnant at this stage and I'll let you know if her size increases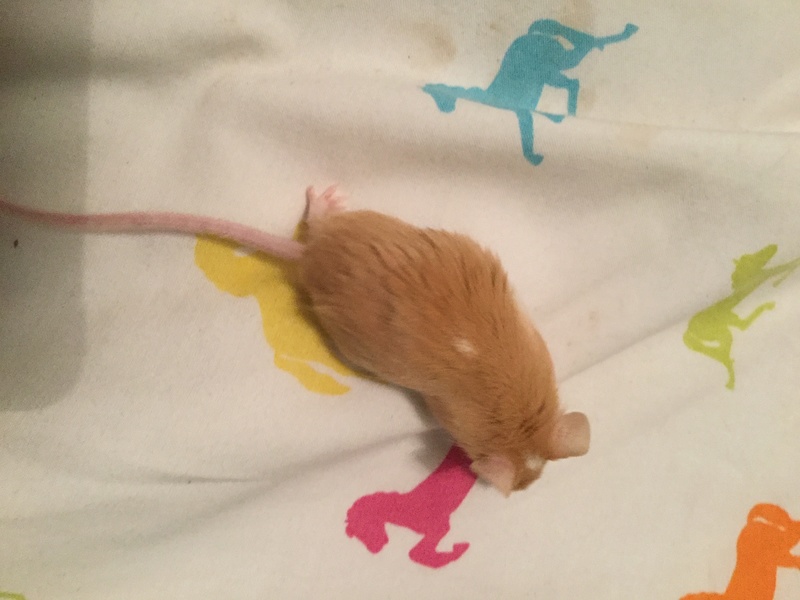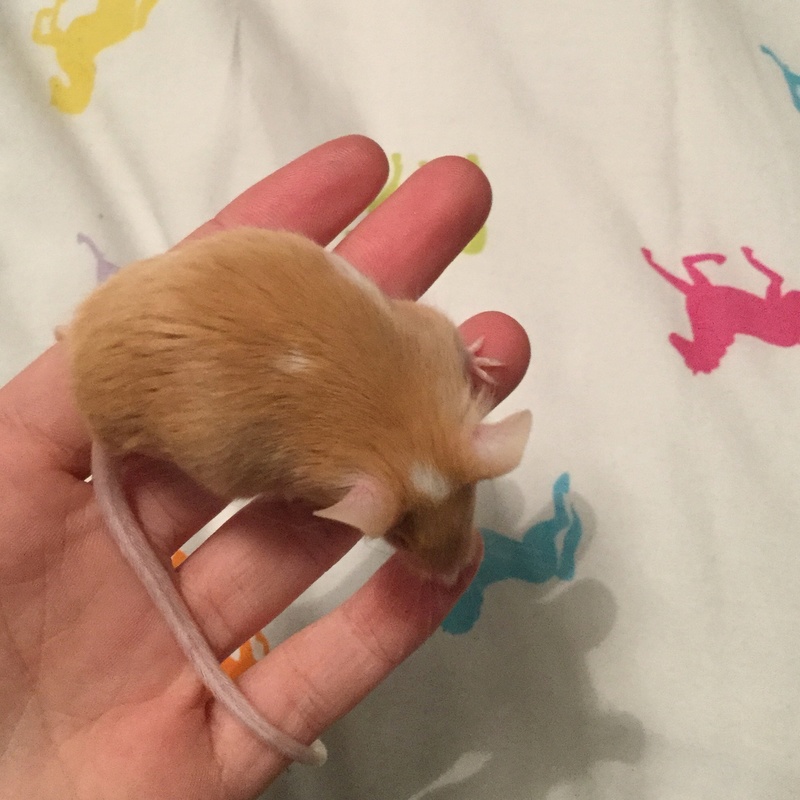 CutesyMousey

New Member





Join date

: 2018-03-19


Posts

: 17


Likes

: 5





CutesyMousey

New Member





Join date

: 2018-03-19


Posts

: 17


Likes

: 5




It's very possible she is pregnant, chubby mice look different, and don't have that "swallowed a golf ball" look. That's a quick time to gain weight too, so I wouldn't doubt she's pregnant. If you haven't already, I'd definitely suggest reading the breeding packet for info on mouse pregnancy:
http://www.petmousefanciers.com/t43-breeding-packet
Thank you for the reply..I'm really overwhelmed right now. I want to do what's best for her and her potential babies but I'm so new to mice, nevermind babies! This definitely wasn't my intention. Tomorrow I will set up a nursery tank. Should I put her in it tomorrow or wait a few days before doing so?

CutesyMousey

New Member





Join date

: 2018-03-19


Posts

: 17


Likes

: 5




I would put her in it tomorrow just to be safe, since you can't know for sure how far along she is in her pregnancy if she is pregnant. I've heard a lot of mice don't start showing until days before they are going to give birth. Don't worry! If she does end up having babies, she will do all the work of raising them, and all you have to do is keep count of how old they are, and separate them when the time comes.
Good luck!
Thanks very much! I hope everything goes smoothly too. I'll keep you updated. I've read the info and it's great and easy to follow, thank you.

CutesyMousey

New Member





Join date

: 2018-03-19


Posts

: 17


Likes

: 5




I've been told that maybe the change of food might have caused her to bloat but none of the others have. The breeder didn't give me food so I just gave them what I had, ordinary mouse food. Could she have just bloated up? Looked at her today and she's still a different shape to the other mice but I'm not sure if she's pregnant or not and wouldn't want to risk putting her alone if I'm unsure...

CutesyMousey

New Member





Join date

: 2018-03-19


Posts

: 17


Likes

: 5




_________________
Protected by the valiant Sir Moose Mousse Monkey Errol Martin Mouse!
My other knight is Neo my wonderful dog; he guards me from beyond.
Remembering Winky, Micah, and Neo

Winter Moose

Full Member





Join date

: 2017-02-14


Posts

: 87


Likes

: 27







Have you tried weighing her? Or is she still small enough to be filling in? Im sort-of exited for you yet nervous haha

pattgal

Jr Member





Join date

: 2018-05-20


Posts

: 39


Likes

: 3









Similar topics
---
Permissions in this forum:
You
cannot
reply to topics in this forum