Hello.

I have been wanting 3 more female mice for such a long time now and some gorgeous long hairs have just come up. My dad promised me I was allowed some more mice so I have him convinced, my mum is just a bit unsure about the smell. Any tips to ease her mind and how to reduce smell? I have had a male before so my mum is a bit iffy.

Thankyou!!!!

Females hardly smell at all compared to males and it seems like you've wanted more for awhile. I'd give your mom a 'reality check' and explain how responsible you are, along with how you could combat any potential smell(spot clean cages, make sure cage is well ventilated, etc). I'm sure once she realizes your capabilities and the unlikeliness that three girls will smell.
_________________
Protected by the valiant Sir Moose Mousse Monkey Errol Martin Mouse!
My other knight is Neo my wonderful dog; he guards me from beyond.
Remembering Winky, Micah, and Neo
Full Member





Join date

: 2017-02-14


Posts

: 87


Likes

: 27







Thank you
I know your mom won't believe some random person on the Internet but...
I have 6 female mice in a bin type cage. I rarely smell them whatsoever and if I do it's only Saturday night before I clean their cage. I clean their cage once a week on Sundays (bin cages are sooooo easy).
Also long haired mice are the best! They're like little cotton balls. I have 2 short haired and 4 long haired! This is one of my new little babies.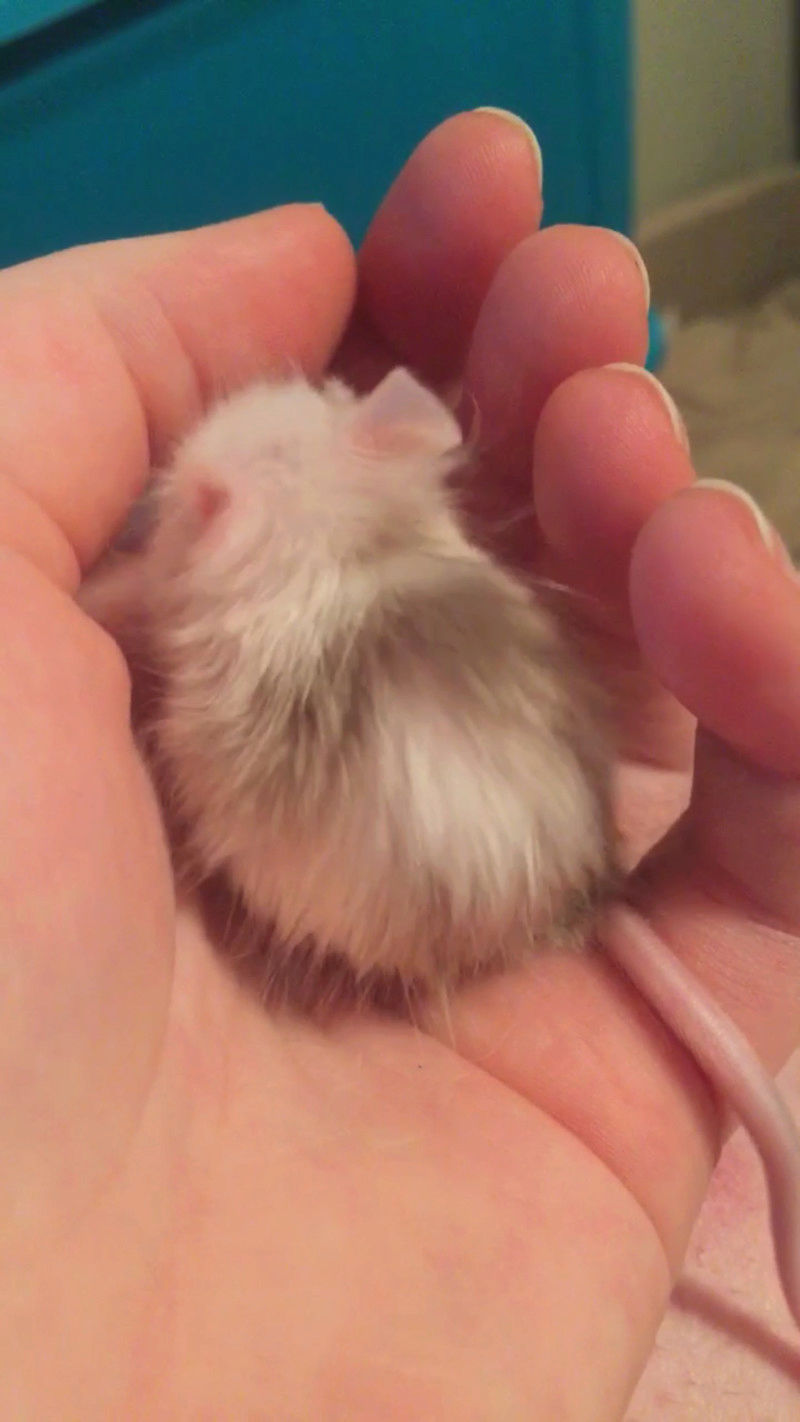 New Member





Join date

: 2018-04-11


Posts

: 14


Likes

: 0





Gorgeous! Thanks
Do you keep them in a family room, or do you have a pet room? I convinced mine by keeping the mice in my room. Placement is key, if the cage is in a more private room your family surely won't be able to smell it. (just make sure its well ventilated).
_________________
Kayla
New Member





Join date

: 2018-06-04


Posts

: 9


Likes

: 1






Similar topics
---
Permissions in this forum:
You
cannot
reply to topics in this forum