I'm wondering what to call this color since she dosent have the pink eyes? And how would you type it in a punnet square?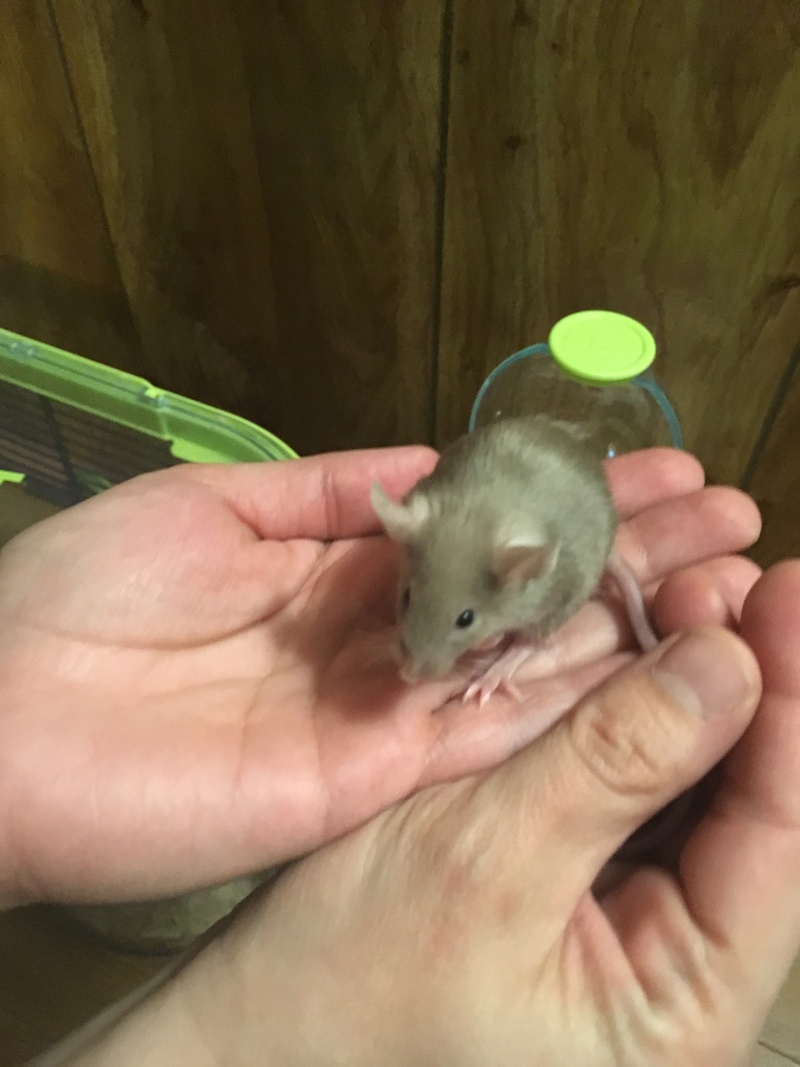 pattgal

Jr Member





Join date

: 2018-05-20


Posts

: 39


Likes

: 3







Lavender should have pink eyes, so not lavender.
The description for blue:
BLUE

*Note: this description is a combination of 2 different genes, fitting the same variety.
Lab name: (non-agouti) Dilute | Leaden
Genotype: a/a d/d (Dilute) | a/a ln/ln (Leaden)
Chromosome: Dilute: chromosome 9. Leaden: chromosome 1.
Originated: Dilute: Very old mutation first caused by insertion of an ecotropic murine leukemia virus. All other mutations lack the virus. Leaden: Spontaneous mutation (Point mutation)
Show class: Blue
General description: Dark slate blue with dark eyes.

There are several ways to tell the difference between Leaden and Dilute. The most obvious of ways is that Leaden is epistatic to recessive yellow e/e, whereas Dilute is not. Additionally, when Leaden is present with other modifying genes on different loci, they often have a lighter phenotype than Dilute does when combined with the same modifying genes.
Found here:
https://www.petmousefanciers.com/t12-varieties-of-mice#blue
She doesn't quite look it to me but could be the lighting. Can you get a shot in more natural light?

CallaLily

Hero Member





Join date

: 2016-04-03


Posts

: 3937


Likes

: 1108








pattgal

Jr Member





Join date

: 2018-05-20


Posts

: 39


Likes

: 3







I would say blue. Though maybe dove (lilac in the UK)? She's beautiful.
DOVE (US) / LILAC (UK)

Genotype: a/a b/b d/d
Show class: Dove (US)
General description: An even mix of blue and chocolate with dark eyes.


CallaLily

Hero Member





Join date

: 2016-04-03


Posts

: 3937


Likes

: 1108







I have her coupled with a fox tan (thats black with white belly right?) Im hoping to somehow come up with a blue tan end result. Seeing that She does not have the pink eye I would couple one of my PEW's with her identical brother and go from there? Hope my logic is somewhat on track

pattgal

Jr Member





Join date

: 2018-05-20


Posts

: 39


Likes

: 3









Similar topics
---
Permissions in this forum:
You
cannot
reply to topics in this forum