I got a mouse from petco (I know it's not the best place but I couldn't find another place by me) 3 and a half weeks ago. I noticed that his balls were a little big when I first got him but I recently noticed that they don't just look big, they look pointed. Is there something wrong with him or am I being paranoid?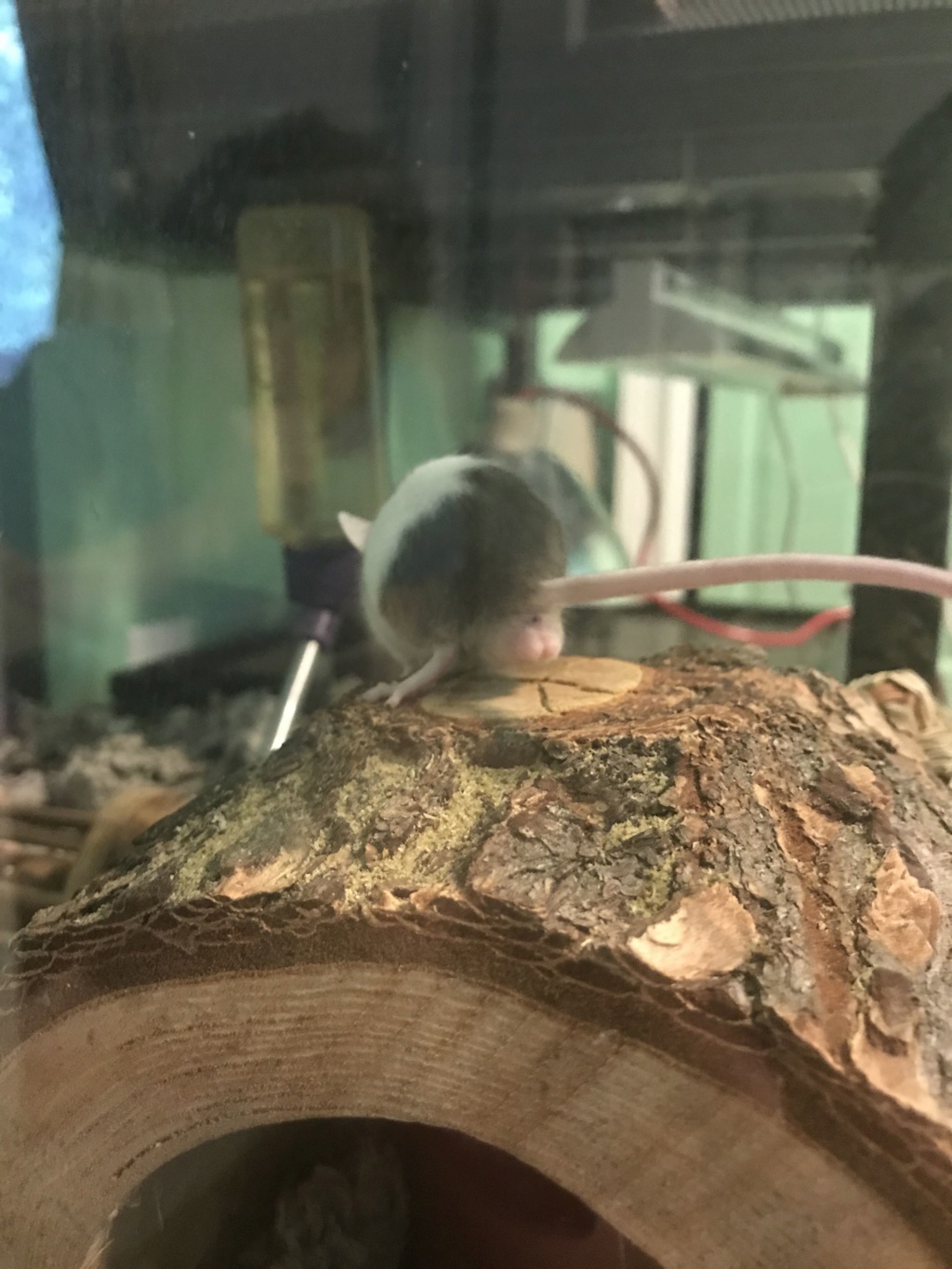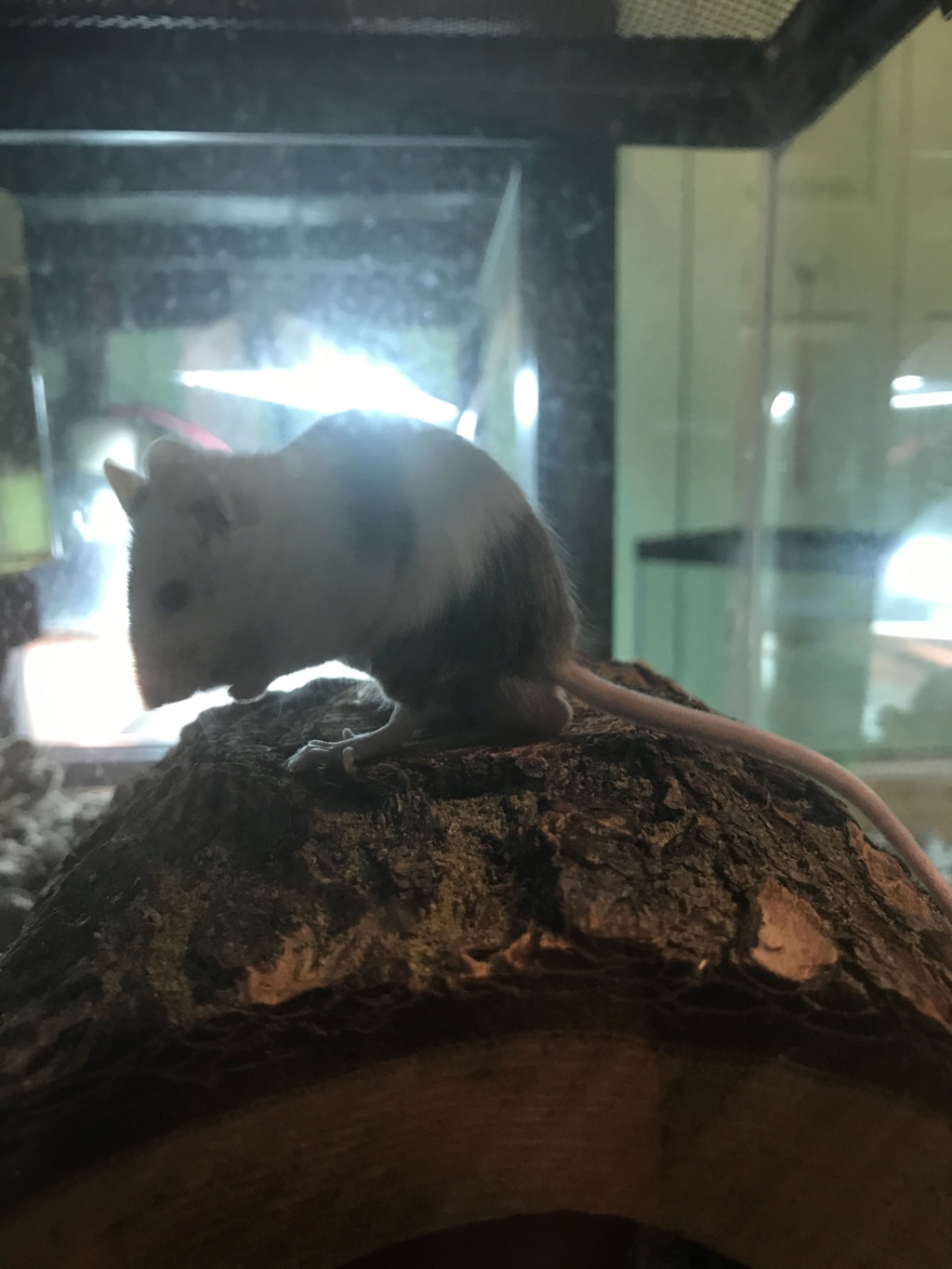 Join date

: 2019-07-23


Posts

: 2


Likes

: 0




I don't want to say whether your little boy looks OK or not, and have my non-professional opinion influence your decision whether or not to see a vet. I just think that it is a good idea, after your new mouse has had a chance to settle into its new home, to take it to see the veterinarian you have chosen for it, so you can have a professional look over your little friend and answer any questions you have. I actually had quite a long and productive conversation with the vet who gave my little April her "well baby" checkup, back in 2015.

If you write down all of your questions and concerns during the days leading up to the appointment, and then make sure you cover all of them while you are there, you can come out of it feeling quite empowered to take care of your little buddy.
_________________
Zephyr
Coco
Bobby
Noche
Paiva
April
I loved you so / I still do / I always will / 'Twas Heaven here with you.



Join date

: 2017-10-18


Posts

: 241


Likes

: 135







He looks pretty normal to me from what I can see in the pictures.
_________________
currently without meece but always remembering:
Cheeseburger, Bacon, Twix, Hashbrown, Daryl,
Celyn, Rina, Seren, Hazel, Arsinoe, Tilda, & Eulyn
Gerbils: Oghren & Merin / Jeffrey, Geoffrey, & Jeffri /
Hamlet & Horatio / Emrys, Cream, & Hershey / 
Bill & Frances  
 Hamster: Daydream



Join date

: 2016-04-03


Posts

: 3874


Likes

: 1086







@CallaLily

wrote:He looks pretty normal to me from what I can see in the pictures.
Thank you. He's my first mouse and I was having trouble finding pictures of what their balls should look like. Since his are a lil pointed I was worried something was wrong with them.



Join date

: 2019-07-23


Posts

: 2


Likes

: 0




I wouldn't think anything of this either, in the past I've assumed this look is age related. As they get older and more confident in their surroundings they're more comfortable "letting it hang out" so they look fuller and rounder. I never spent a lot of time observing this part of them so I have no idea if I'm off base.
But I agree that if you're still concerned a vet visit would be smart. This would be a good chance to check out your vet in case you ever have an emergency. I once visited an emergency vet who dropped my ill mouse on the floor! This mouse was so sick that he wasn't even moving while being handled, there wasn't any reason he should've been dropped. The impression I got was that vet was uncomfortable and ignorant, so we found someone more mouse savvy.

_________________
~Wild Thing the Half-Wild Mouse~



Join date

: 2016-04-06


Posts

: 2985


Likes

: 857









Similar topics
---
Permissions in this forum:
You
cannot
reply to topics in this forum