I put some of the CareFresh Nestables in the girls' tank hoping to get a photo or two of them enjoying it, and got carried away with taking photos!
It's my wheel, you can't run on it!
I told you it was my wheel!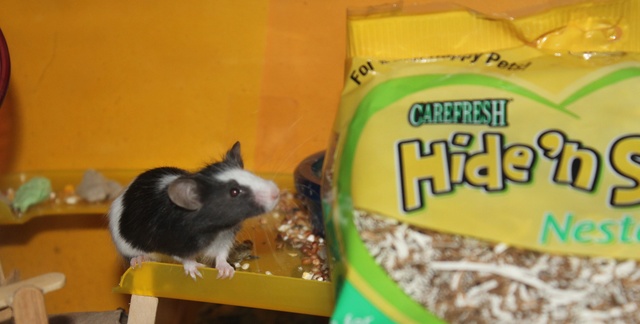 Hey, Clover, what is this stuff?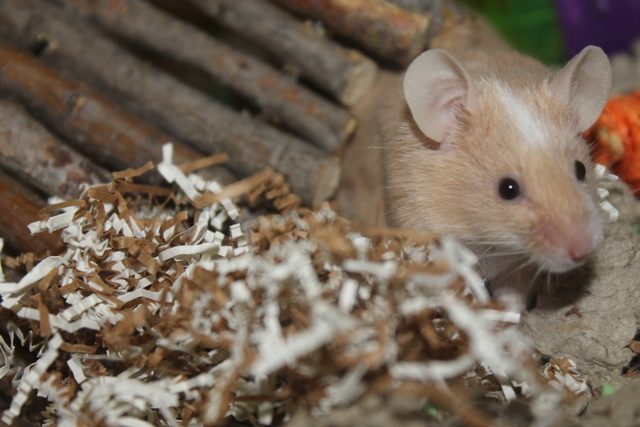 I'm the alpha! Let me check it out first.
Ooh, this is fluffy guys!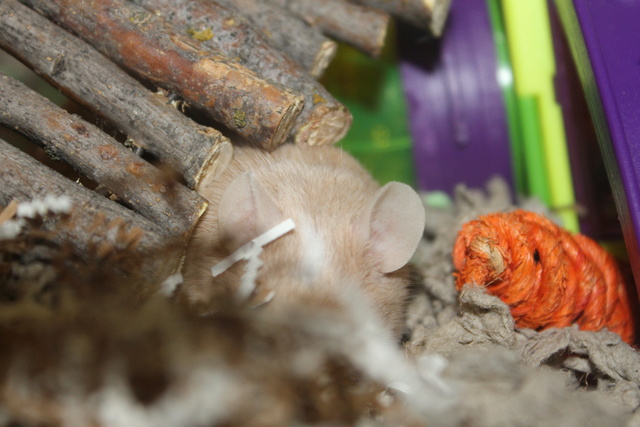 Haha, you can't take pictures of me!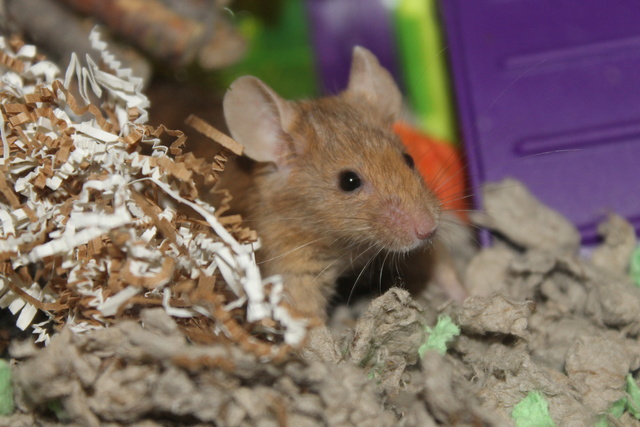 Wait a minute, is that a camera?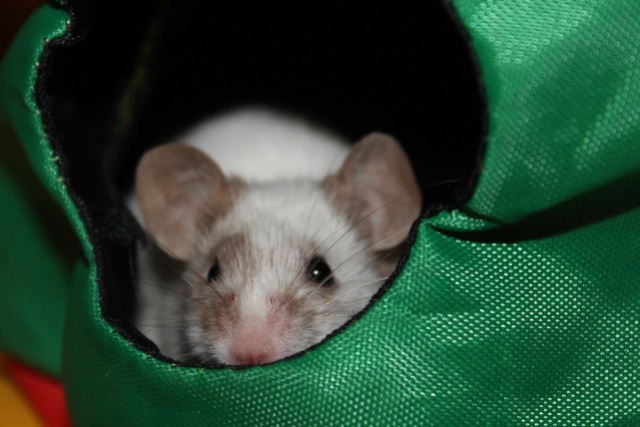 Is it morning already?
Take me out to play!
Lol, I think we need more story-telling to go with pictures that get posted. Very cute.
_________________
Lady mice
: Maggie, Claire, and Penny (aka Sweet P)
Gentleman mice
: Alexander
Other pets
: Little Buddy, Kevin (cats) Sherberta, Dustin, Lidiya, Chip, Squiggy, Nina, Harold, Spike, Mia, Mim, Henrietta(hamsters), Chloe and Zoey (chinchillas), Herman/Figaro Whooopers/Burlington (guinea pigs)
 Penny, Honeybun, Lucy, Annie, Gilly, Furgie, Tedward Wigglesworth, Olivia, Goose, Sweet Katie, Binky, Delilah, Bitsy, Boopers, Sprout, Splotchy, Eva, Slappy, Shuggie, Fancy Pants, Jellybean, Charlie, Murray, Sally, Maya, Gunther, Lil Smokey, Magnus, Norman, Winnie, Sally, George, Harriet, Spec, Erzulie, Lucille, Agatha and Clementine.

scaredymouse

Moderator





Join date

: 2016-04-03


Posts

: 2457


Likes

: 743










Great photo sequence! And, yes, the alpha always has to be the first to check out anything new -- in the last colony, the quintet, alpha Anya always had to be the first one put back in the newly deep-cleaned and rearranged tank so she could scope out the changes to tell the others about as they came in
.

_________________
Mouseless but now Hamster-powered
Over the Rainbow Bridge: Chablis, Merlot, Bombay, Frascatti, Mimi, Musetta, Lucia, Carmen, Tosca, Tara, Buffy, Willow, Anya, Cordelia and Imogene the Syrian Hamster
Also Mom to Clare Bear cat and Hermit Crabs Big Enzo, Charles Paris and Mr Pinch

MesaMouse

Hero Member





Join date

: 2016-04-24


Posts

: 702


Likes

: 130







How fun! That second one is extra cute.

Peachy

Moderator





Join date

: 2016-04-06


Posts

: 3003


Likes

: 871







So cute! I love the second picture, it's a great action shot

_________________
Current Mice: None.
Rainbow Bridge: Daisy, Peach, Ivy, Penelope, Hazel, Ruby, Clover, Peanut, Minnie, Ginger,  Honey, Violet, Flora, Fauna and Merryweather.
Awwwwww! Such great photos!

CinnamonPearl

Hero Member





Join date

: 2016-04-06


Posts

: 1725


Likes

: 256






---
Permissions in this forum:
You
can
reply to topics in this forum