I have had Holly 6 months already! It's hard to believe she's been with me that long. She has looked like a baby her whole life, she has always been the tiniest mouse I have. She has always been kind to all the mice that were welcomed into the colony and made friends with no problem. She is a sweet little tiny mouse, and I hope she has had a happy 6 months with me!
Here's the first photo I ever took of her: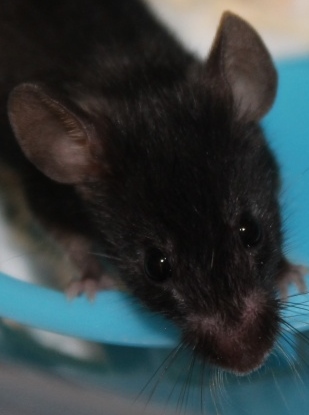 These ones are from a few months ago:
These were just recently: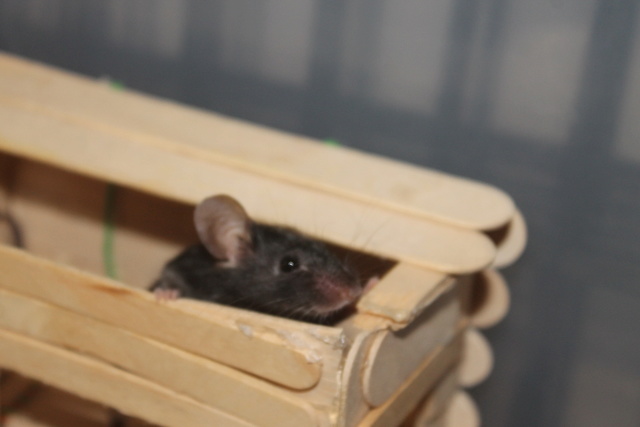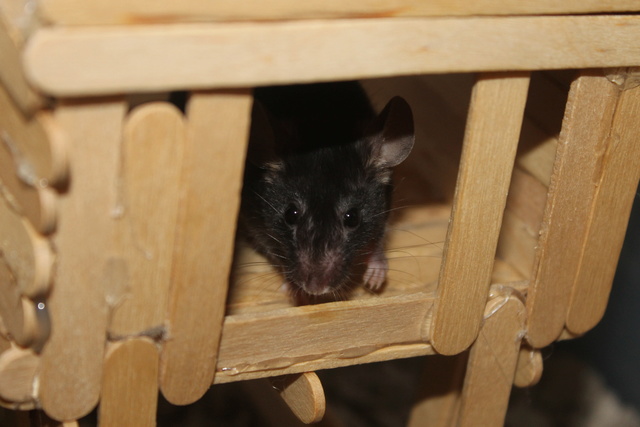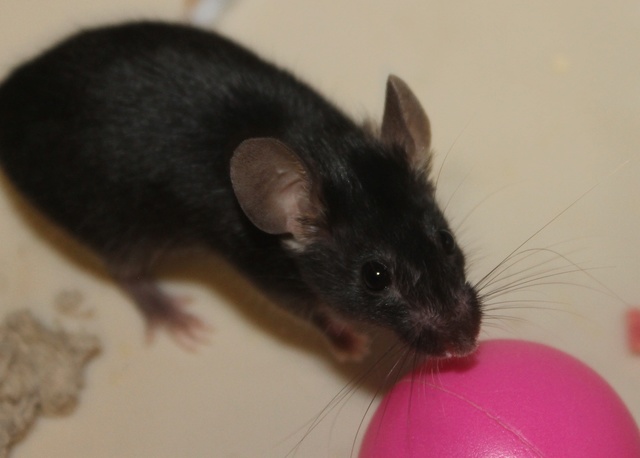 Last edited by AnonymousMouseOwner on Fri 04 Nov 2016, 9:51 pm; edited 1 time in total (Reason for editing : "These" not "This")
Yay! Happy day, Holly! What a pretty girl.

Peachy

Moderator





Join date

: 2016-04-06


Posts

: 3164






Happy 6 months!

CallaLily

Hero Member





Join date

: 2016-04-03


Posts

: 3937






Hi Holly happy half birthday!
_________________
Lady mice
: stormy, Dahlia, lily, Ella billie, coco, maggie
Gentleman mice
: milo, jimmy
Other pets
: Little Buddy, Kevin (cats) robert, lulu, Englebert, harold, Gerald, Zumi, nico, charlie, (hamsters), stella (gerbil), Gilly (hedgehog)
 Penny, Honeybun, Lucy, Annie, Gilly, Furgie, Tedward Wigglesworth, Olivia, Goose, Sweet Katie, Binky, Delilah, Bitsy, Boopers, Sprout, Splotchy, Eva, Slappy, Shuggie, Fancy Pants, Jellybean, Charlie, Murray, Sally, Maya, Gunther, Lil Smokey, Magnus, Norman, Winnie, Sally, George, Harriet, Spec, Erzulie, Lucille, Agatha and Clementine.

scaredymouse

Hero Member





Join date

: 2016-04-03


Posts

: 2458









It's so crazy how widely mice can vary in size! I've had mice no bigger than Holly and others the same age that were literally twice the size so the colonies often looked like adults and a baby
.

_________________
Mouseless but now Hamster-powered
Over the Rainbow Bridge: Chablis, Merlot, Bombay, Frascatti, Mimi, Musetta, Lucia, Carmen, Tosca, Tara, Buffy, Willow, Anya, Cordelia and Imogene the Syrian Hamster
Also Mom to Clare Bear cat and Hermit Crabs Big Enzo, Charles Paris and Mr Pinch

MesaMouse

Hero Member





Join date

: 2016-04-24


Posts

: 702






---
Permissions in this forum:
You
can
reply to topics in this forum