+3
Peachy
CallaLily
scaredymouse
7 posters
I can't remember who posted the DIY for this toy, but I made it with tissue paper and my girls are bonkers for it.  The love tissue paper.  Delilah keeps trying to drag the whole thing into the best and then it falls out and then she goes back down to get it... repeat.  Silly mouse.
Poor, elderly little Furg.  She was looking particularly rough this evening but that didn't stop her from foraging during treat time.  I don't know what's keeping her alive!  She must really love her life.  It is so beautiful to watch her sisters care for her, they are so gentle with her and all take turns grooming her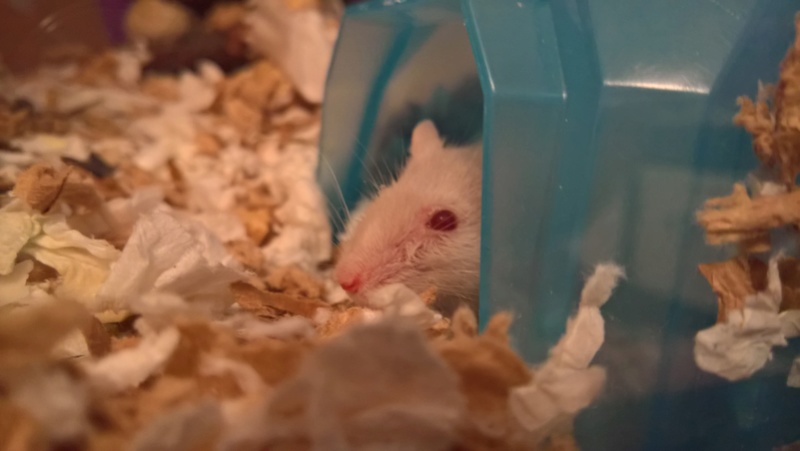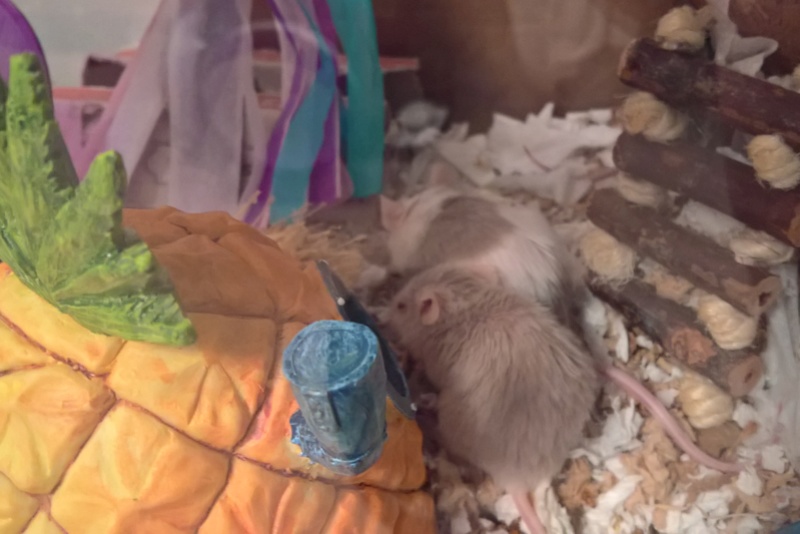 Jellybean has gotten soooooo fat.  Don't get me wrong, I love it!  But I just can't believe how chubby she got.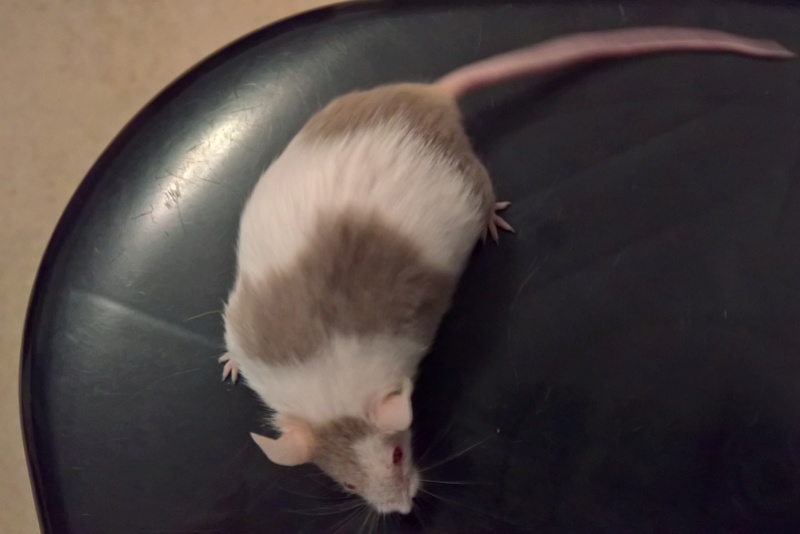 Goose continues to improve.  I'm so happy, we were sure we were going to lose him.  He must have had a stroke that he was lucky enough to recover from.  We love him so much.  Look at his sweet little face <3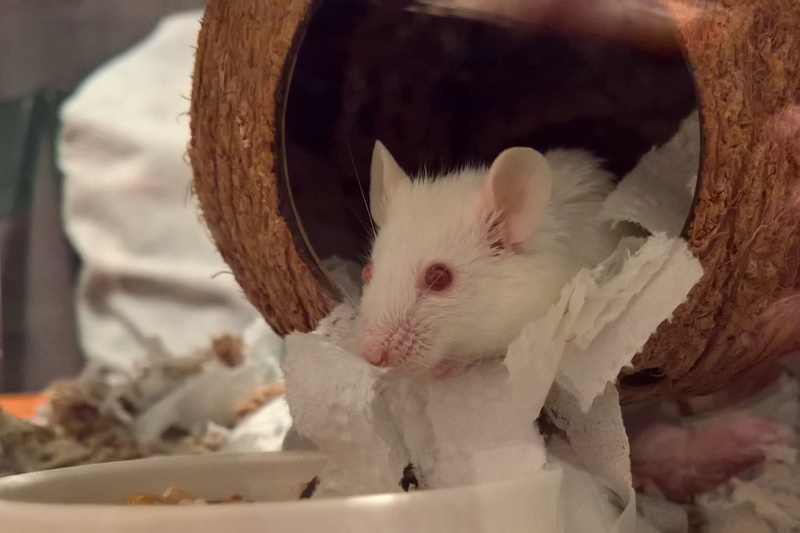 Bonus:  I decided to give Teddy's submarine to my dwarf dwarf hamily and the little babies love it so much.  There is almost always a baby sleeping in it.  It's bittersweet... it makes me miss Teddy but I also love that someone else is enjoying it the way he did.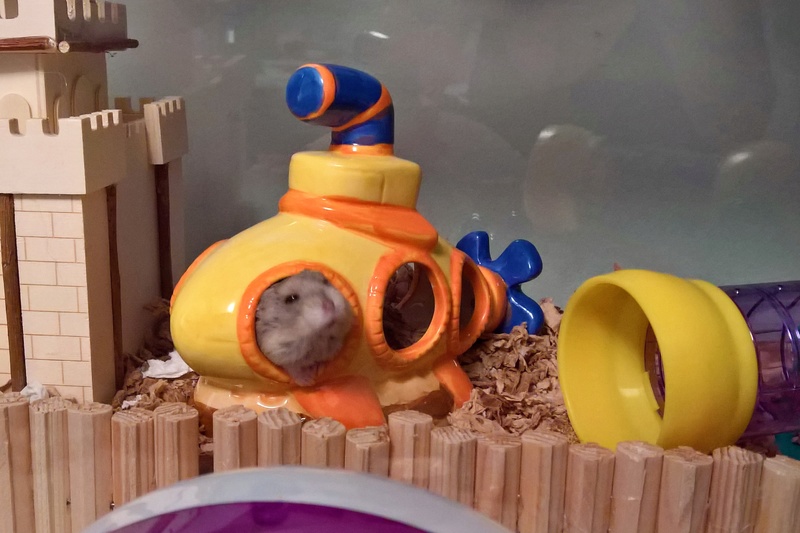 _________________
Lady mice
: stormy, Dahlia, lily, Ella billie, coco, maggie
Gentleman mice
: milo, jimmy
Other pets
: Little Buddy, Kevin (cats) robert, lulu, Englebert, harold, Gerald, Zumi, nico, charlie, (hamsters), stella (gerbil), Gilly (hedgehog)
 Penny, Honeybun, Lucy, Annie, Gilly, Furgie, Tedward Wigglesworth, Olivia, Goose, Sweet Katie, Binky, Delilah, Bitsy, Boopers, Sprout, Splotchy, Eva, Slappy, Shuggie, Fancy Pants, Jellybean, Charlie, Murray, Sally, Maya, Gunther, Lil Smokey, Magnus, Norman, Winnie, Sally, George, Harriet, Spec, Erzulie, Lucille, Agatha and Clementine.

scaredymouse

Hero Member





Join date

: 2016-04-03


Posts

: 2458









Such cute pics! So glad to hear Goose is doing better and that Furgie is still enjoying treat time.

CallaLily

Hero Member





Join date

: 2016-04-03


Posts

: 3937






Squee, so sweet. I'm glad everyone is still doing well!
at Jellybean. I hope Cora will gain some weight, she's teensy compared to my other girls. lol
Last edited by Peachy on Mon 07 Nov 2016, 9:52 am; edited 1 time in total (Reason for editing : auto-correct, grr!)

Peachy

Moderator





Join date

: 2016-04-06


Posts

: 3164







CanadianExport

Sr Member





Join date

: 2016-10-08


Posts

: 258






SO glad that Goose is doing better. Lovely pictures

_________________
Current Mice: None.
Rainbow Bridge: Daisy, Peach, Ivy, Penelope, Hazel, Ruby, Clover, Peanut, Minnie, Ginger,  Honey, Violet, Flora, Fauna and Merryweather.
Aww, they are all adorable! I never thought of making the paper toy with tissue paper, I'll have to try that next time I make one! I've never given my mouse tissue paper before. I also love Goose's big eyes
_________________
The trio: Maisy, Kisiel, and Fiona
Remembering Charlotte and Rogue

MooMouse

Sr Member





Join date

: 2016-08-15


Posts

: 274






Love baby ham in the submarine! That picture deserves a big squeeee even if she isn't a mouse!

_________________
Mouseless but now Hamster-powered
Over the Rainbow Bridge: Chablis, Merlot, Bombay, Frascatti, Mimi, Musetta, Lucia, Carmen, Tosca, Tara, Buffy, Willow, Anya, Cordelia and Imogene the Syrian Hamster
Also Mom to Clare Bear cat and Hermit Crabs Big Enzo, Charles Paris and Mr Pinch

MesaMouse

Hero Member





Join date

: 2016-04-24


Posts

: 702






Similar topics
---
Permissions in this forum:
You
can
reply to topics in this forum