+3
CanadianExport
scaredymouse
Peachy
7 posters
A few days ago I finally introduced Cora to the trio. Cora is pretty teensy compared to her new cagemates, but she held her own very well! I think she even chased Lulie a few times. It was an interesting twist, when I introduced Yoko to Lulie and Pearl they were really rough on her.
Before they got a new friend.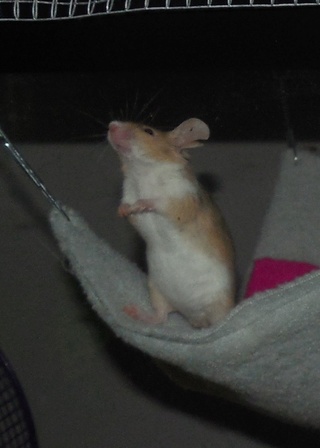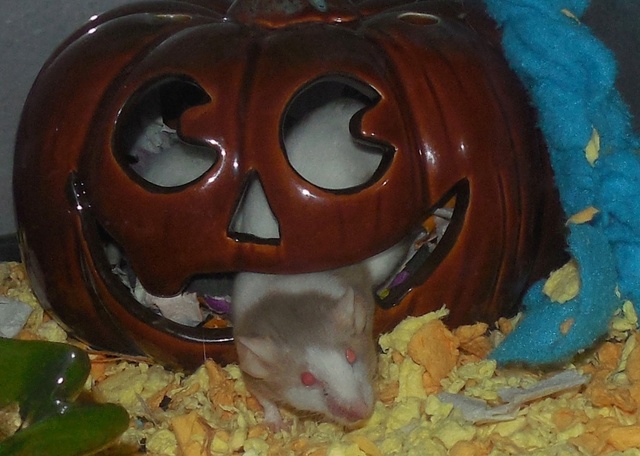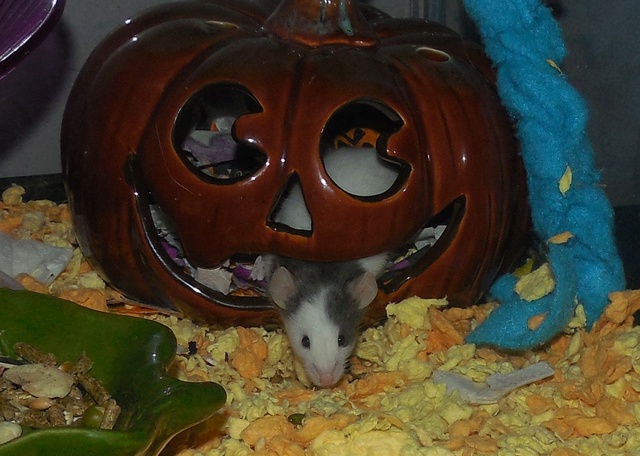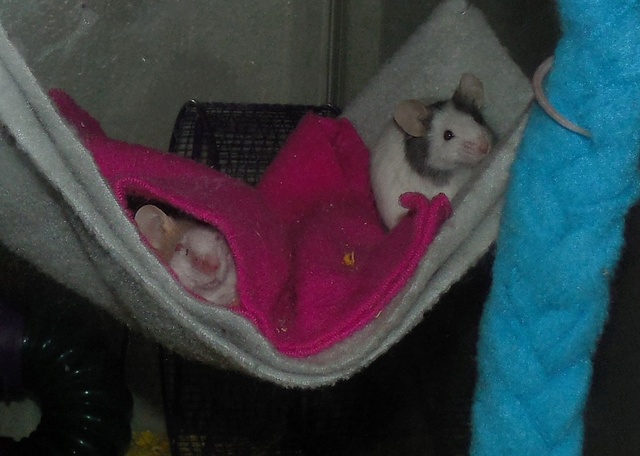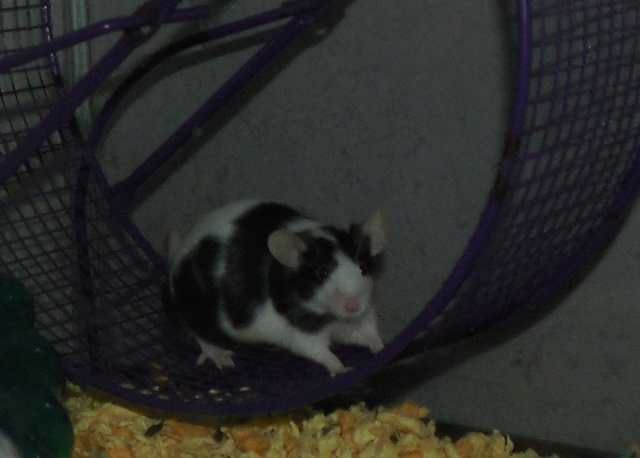 Last edited by Peachy on Thu 10 Nov 2016, 4:43 pm; edited 1 time in total

Peachy

Moderator





Join date

: 2016-04-06


Posts

: 3164






Your yellow mousie with the little notch has some big 'ol ears!

I'm planning on introducing Olivia to the trio in the next couple days. I think they're ready and I *know* Olivia is ready. So exciting! And I'm ready to have one less tank to clean!
_________________
Lady mice
: stormy, Dahlia, lily, Ella billie, coco, maggie
Gentleman mice
: milo, jimmy
Other pets
: Little Buddy, Kevin (cats) robert, lulu, Englebert, harold, Gerald, Zumi, nico, charlie, (hamsters), stella (gerbil), Gilly (hedgehog)
 Penny, Honeybun, Lucy, Annie, Gilly, Furgie, Tedward Wigglesworth, Olivia, Goose, Sweet Katie, Binky, Delilah, Bitsy, Boopers, Sprout, Splotchy, Eva, Slappy, Shuggie, Fancy Pants, Jellybean, Charlie, Murray, Sally, Maya, Gunther, Lil Smokey, Magnus, Norman, Winnie, Sally, George, Harriet, Spec, Erzulie, Lucille, Agatha and Clementine.

scaredymouse

Hero Member





Join date

: 2016-04-03


Posts

: 2458










CanadianExport

Sr Member





Join date

: 2016-10-08


Posts

: 258






So cute! I really like the one with the mouse standing up on the pumpkin. Ears!
That pumpkin and the leaf dish are cute too.

CallaLily

Hero Member





Join date

: 2016-04-03


Posts

: 3937






So cute! I love how she stands on the edge of the hammock. What a little daredevil!
_________________
The trio: Maisy, Kisiel, and Fiona
Remembering Charlotte and Rogue

MooMouse

Sr Member





Join date

: 2016-08-15


Posts

: 274






She seems very self-assured so I wonder if she'll try to be an alpha. Who's the alpha in the trio now?

_________________
Mouseless but now Hamster-powered
Over the Rainbow Bridge: Chablis, Merlot, Bombay, Frascatti, Mimi, Musetta, Lucia, Carmen, Tosca, Tara, Buffy, Willow, Anya, Cordelia and Imogene the Syrian Hamster
Also Mom to Clare Bear cat and Hermit Crabs Big Enzo, Charles Paris and Mr Pinch

MesaMouse

Hero Member





Join date

: 2016-04-24


Posts

: 702






That thought has crossed my mind, too! Lulie, the broken black on the wheel, was the alpha before. I haven't had much time to observe how their colony is shaping up, but it'd be interesting if Cora took charge.

Peachy

Moderator





Join date

: 2016-04-06


Posts

: 3164






Yaaay! Glad things are going well. Cora is adorable

_________________
Current Mice: None.
Rainbow Bridge: Daisy, Peach, Ivy, Penelope, Hazel, Ruby, Clover, Peanut, Minnie, Ginger,  Honey, Violet, Flora, Fauna and Merryweather.
---
Permissions in this forum:
You
can
reply to topics in this forum