+6
scaredymouse
Peachy
CallaLily
stephlisa
AnonymousMouseOwner
PeachyMitsu
10 posters
Hi, my name is Stephanie. I don't currently own any mice, but I'd really like to eventually. They seem like very fascinating, adorable, little creatures. I suppose for right now I'm just trying to learn as much as I can about them.

PeachyMitsu

New Member





Join date

: 2016-11-17


Posts

: 1



Welcome! Be sure to share some pictures if/when you get mice! I'd love to see them.
_________________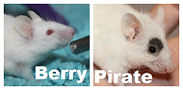 Remembering: Violet, Snow, Holly, Lilac, Clover, Petal, Cotton, Sugar, Autumn, Sage, Rocky, Jack, Willow, Blossom, Sierra, Amber, Olive, Scout, and Daisy
Welcome - you might find the information threads (you can get to them from the homepage the first set of forums) useful!
Mice are wonderful pets to keep!
:-)

_________________
Remembering Basil, Pumpkin & Colin

CallaLily

Hero Member





Join date

: 2016-04-03


Posts

: 3937






Welcome to the forum! I hope to see you around.

Peachy

Moderator





Join date

: 2016-04-06


Posts

: 3164






Welcome to our little forum! Feel free to ask any questions you might have
_________________
Lady mice
: stormy, Dahlia, lily, Ella billie, coco, maggie
Gentleman mice
: milo, jimmy
Other pets
: Little Buddy, Kevin (cats) robert, lulu, Englebert, harold, Gerald, Zumi, nico, charlie, (hamsters), stella (gerbil), Gilly (hedgehog)
 Penny, Honeybun, Lucy, Annie, Gilly, Furgie, Tedward Wigglesworth, Olivia, Goose, Sweet Katie, Binky, Delilah, Bitsy, Boopers, Sprout, Splotchy, Eva, Slappy, Shuggie, Fancy Pants, Jellybean, Charlie, Murray, Sally, Maya, Gunther, Lil Smokey, Magnus, Norman, Winnie, Sally, George, Harriet, Spec, Erzulie, Lucille, Agatha and Clementine.

scaredymouse

Hero Member





Join date

: 2016-04-03


Posts

: 2458









Welcome to the forum!
Mice are great
hope you learn all you need to know here!

_________________
Current Mice: None.
Rainbow Bridge: Daisy, Peach, Ivy, Penelope, Hazel, Ruby, Clover, Peanut, Minnie, Ginger,  Honey, Violet, Flora, Fauna and Merryweather.
_________________

CinnamonPearl

Hero Member





Join date

: 2016-04-06


Posts

: 1725





_________________
One male mouse, Willie!
Rainbow Bridge:Merci, Astra, Ellie, Suzie (Suzers), Millie, Cece and Terri.

EverythingAnimal

Sr Member





Join date

: 2016-04-02


Posts

: 320






Welcome <3 This is a very active forum and has helped me a lot with my mice journey so i'm sure it will for you too!
_________________
hEEEEY
My Mice:
Luna
Sol
Marshmallow
---
Permissions in this forum:
You
cannot
reply to topics in this forum