+5
Artistwolf
Peachy
AnonymousMouseOwner
CallaLily
dragonmyst
9 posters
What I like most about keeping mice is how trusting the little guys can be. Here I am, small for a human, but I must look like a monstrous giant to a little mouse. Even when I talk softly, and wash my hands before handling him, I must still sound extremely loud, and smell like scary new things to his sensitive ears and nose. If I were in his place, I would be terrified of the powerful monster that controls every aspect of my life. But he isn't. Both of the mice I have kept crave my attention! They come over to me when they hear my voice, climb into my hand willingly, and will even eat while they are sitting on my hand! There is something really special about having something so tiny, so fragile, completely trust you, and want your company. Add to that their adorable appearance and funny individual personalities, and you have one hell of a pet. So what do you like best about keeping mice?

dragonmyst

Jr Member





Join date

: 2016-12-24


Posts

: 22






animalgirl555 likes this post
I like how they get so much joy out of the simplest things.  And that goes along with the fun of building them things and setting up their tank a new way every week.  Or taking them out for play time. Even if you're having a bad day, you can't help but smile at them sparking around over a treat or a toy.

CallaLily

Hero Member





Join date

: 2016-04-03


Posts

: 3937






I like their friendliness, I've had 1 previous hamster and she bit me every time my hand was near her cage. My current hamster is a little nippy as well, just out of curiosity, but it hurts. I have never had a mouse bite me, not once, a few nibbles but never a bite. Not only their friendliness, but also their personalities, they are just so interesting to watch play and run. They are all so different.
_________________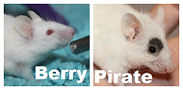 Remembering: Violet, Snow, Holly, Lilac, Clover, Petal, Cotton, Sugar, Autumn, Sage, Rocky, Jack, Willow, Blossom, Sierra, Amber, Olive, Scout, and Daisy
What CallaLily said.
I love watching them play. We have these giant cardboard things that held packaged stuff... hopefully everyone knows what I'm talking about.
I put one in with the girls and they're having a blast tunneling and chewing in it. If you look in through the glass you can sometimes see them sleeping in one section. It's so neat!

Peachy

Moderator





Join date

: 2016-04-06


Posts

: 3164






Yes! I always thought those things would be perfect for mice!
From my brief encounter with my almost-mouse, I have to agree with dragonmyst and AnonyMousmouseOwner—I love their friendliness. They're such sweet little critters, and they're just so unbelievably brave for such teeny little things.
_________________
Proud owner of two crazy one year old cats, Salt (grey and white) and Pepper (tuxedo)!
No mice... yet

See my Etsy Shop at www.etsy.com/shop/ArtistwolfDesigns
my favorite part is the personality, you'd never imagine something so small to be so full of life and preferences. I find that Odin doesn't care much for chewing wood, or eating fruits or veggies but must insist on chewing down every hammock he owned.


mouseman

Jr Member





Join date

: 2016-10-29


Posts

: 32






I'm a new mouse owner (currently since the 3rd of January 2017) and I had a hamster before- even though she was the sweetest hamster ever, never even attempted to bite me and I could even wake her up when sleeping I love how mice are so much more resilient to illness and how they like being held and interacted with once tamed and how they are so loving, funny, brave, trusting, inquisitive and how they don't bite because I have heard of all other small animals biting! I still haven't managed to fully tame them but I adore being around them all the same because of their massive hearts and personalities

Fancymouse52

New Member





Join date

: 2016-12-31


Posts

: 10






My favorite part is just how fun it is to have these little friends who love to join you in whatever you're doing! I had a parrot before I had mice, and it was harder to engage with her and have her enjoy herself because she was always bored with whatever I was doing, and a lot of what I want to do is on a laptop (drawing, video games, writing), which she didn't like. But with mice, you just plop them on the desk, give them a wheel and a stuffed animal, and they're 100% happy to play with you for hours. It's nice to have little companions who are so friendly and curious and are easy to engage with. Also, the very minimal work they require is a plus for me.
_________________

CinnamonPearl

Hero Member





Join date

: 2016-04-06


Posts

: 1725




animalgirl555 likes this post
Love.
Pure and simple. :3

I mostly get this from Pumpkin though, as she adores me.
I finally did tame up Walnut enough that I can pick her up with ease,
but she'd still rather just explore than cuddle.

Degare

New Member





Join date

: 2016-12-27


Posts

: 18






---
Permissions in this forum:
You
cannot
reply to topics in this forum