Not sure if this is in the right forum, because I'm HOPEFULLY not dealing with reproductive activity in my mice. But it's about sexing and... I guess you'd call it family planning. Ha ha.
So I have three mice. The first one is an adult female (Daphne), and I got her just over two weeks ago. Then, after reading online that mice shouldn't live alone, I quickly sought out friends for her. I got what I thought were two very young female mice. The woman I got them from assured me that they were both female and that they were 5 weeks old. Their names are Mishka and Xan. They're both little things, but Xan is especially tiny.
I've kept the babies away from Daphne so far, because I read about quarantining them. But today, I noticed a bulge beneath Xan's tail, and now I'm worried that she might actually be a he. I read on here about sexing mice, and I did the thing where I put her in a jar and held her up to try and see. I can't really tell what I'm looking at though (I'm new to mice!). And she moves really quickly so it's hard to get a good view. I don't know!
I'm feeling like I should probably separate the two babies, at least until I can tell for sure what's going on. But I don't have any more tanks, at least not that are big enough for a mouse to live in for any length of time. Should I put Mishka in with Daphne now, even though the quarantine has only been a week? Or do I need to try and get another (third) tank?
And what if it's too late? I'm worried Mishka might be pregnant if she's been in with a male like that. She's too little to have babies! And it's her sibling!
Lots to think about here. I welcome any thoughts or advice. Thanks!
Hero Member





Join date

: 2016-06-13


Posts

: 1833


Likes

: 505










Why don't you put the suspected male into a glass jar or something similar and get photos of their genitals from below? If you upload the photo, we'll be able to sex them for you. Let's hope the pet shop didn't give you a male! Because if they did, the other girls is definitely pregnant.
99% sure that's a girl. A less blurry picture would help, but I'm fairly certain.
OK, so after a long and frustrating photo shoot last night, I still don't have any not-blurry photos.  I do keep seeing something that makes me worried she's a boy though.
Here are a few photos that are blurry but sort of give an idea of the thing I'm seeing that worries me.  But maybe females can sometimes look like that too?  With a bulge?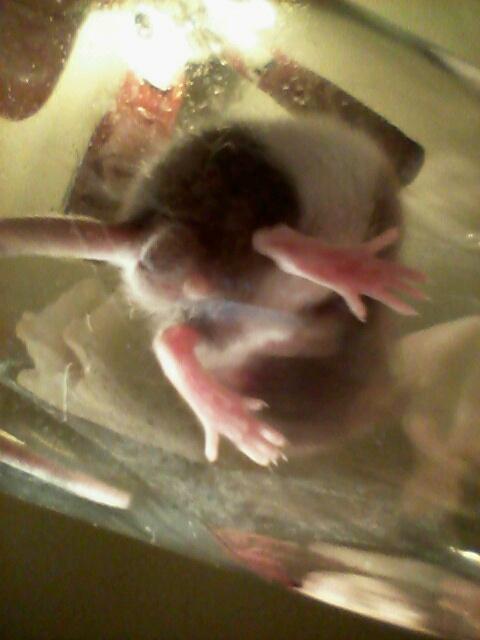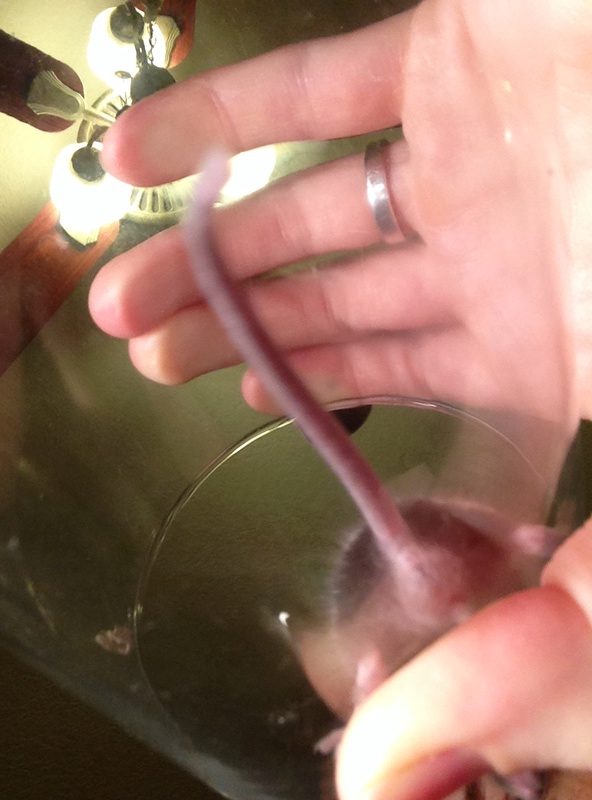 Sorry, I know this is not much better than what I showed you before.  I need to find my actual camera, because my phone camera isn't cutting it for this!
Boy, for sure. It can be hard to tell sometimes when they're younger and the first pictures are a bit deceiving because they can hold it all tucked up inside. Once they relax, like he did for the last pictures, it's very obvious.
_________________
currently without meece but always remembering:
Cheeseburger, Bacon, Twix, Hashbrown, Daryl,
Celyn, Rina, Seren, Hazel, Arsinoe, Tilda, & Eulyn
Gerbils: Oghren & Merin / Jeffrey, Geoffrey, & Jeffri /
Hamlet & Horatio / Emrys, Cream, & Hershey / 
Bill & Frances  
 Hamster: Daydream
Hero Member





Join date

: 2016-04-03


Posts

: 3663


Likes

: 1024







My bad! 100% boy. Start preparing for babies. And get a new tank for your boy.
Oh no!
Phooey, that's what I was afraid of. Better go find a new home for Xan!
(On a funny note, my 13-year-old daughter was, from day one, calling Xan "Xan my Man." She says it's just because it rhymed, but maybe she was sensing something.)
Thanks for your help, everyone!
_________________
a "Crazy Mouse Lady," according to my 13-year-old daughter
my mice are Daphne Sparkles and Mishka, and man of the house, Xan AKA Rock Crusher
Since you just got him, most likely you can bring him back to the pet store! Most of them have 30 day guarantees or such.


Similar topics
---
Permissions in this forum:
You
cannot
reply to topics in this forum