Little Colin has reached his first birthday!  
He has been spoilt lots today!  We gave him a new cage for his present and he loves the amount of toys and things to do - he's not going to be bored!  (I'll post some pictures in a few days on the thread about the cage.)  He's been so excited that he's found a hidey hole, slept in it for a few hours, then decided he has to continue exploring till he finds a new hidey hole and sleeps there for another few hours, wakes up and moves on again!  He's so very sweet and happy!
Over the last year he's grown into such a handsome boy and it always amazes me how such a little creature (all of 35g) can be so full of personality!  I've got together some of my favourite pictures from his first year, a lot of you will have seen them before, but they're so cute I thought I'd post them here to celebrate his birthday.
The day we brought him home from the pet shop, he was just 6 and half weeks old!
Eating one of his favourite treats (pumpkin seeds!)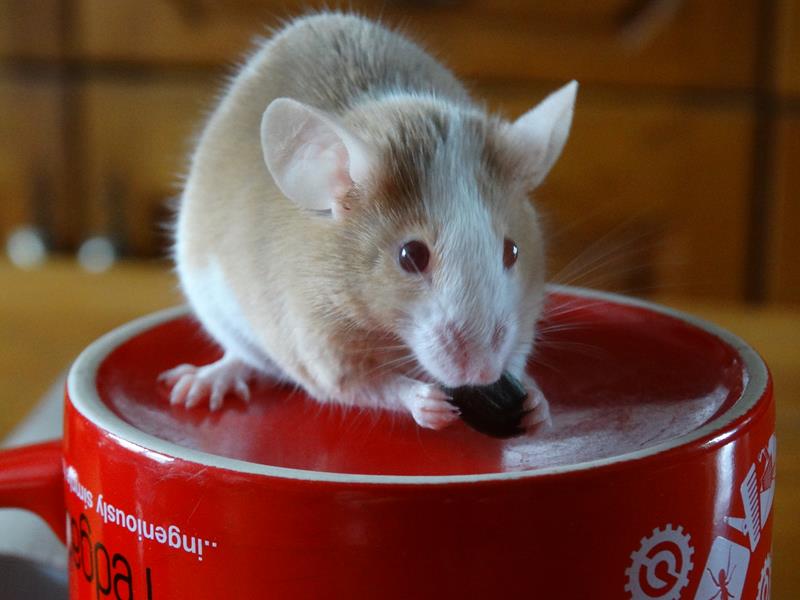 The first hammock that started his obsession with them.
Playing in the first toy I made him.
The adorable photo that got November Mouse of the Month.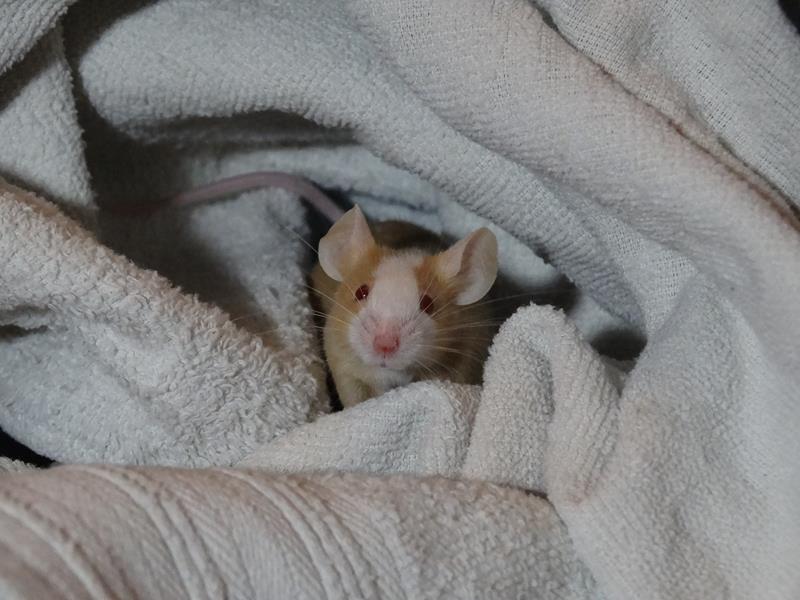 Christmas fun!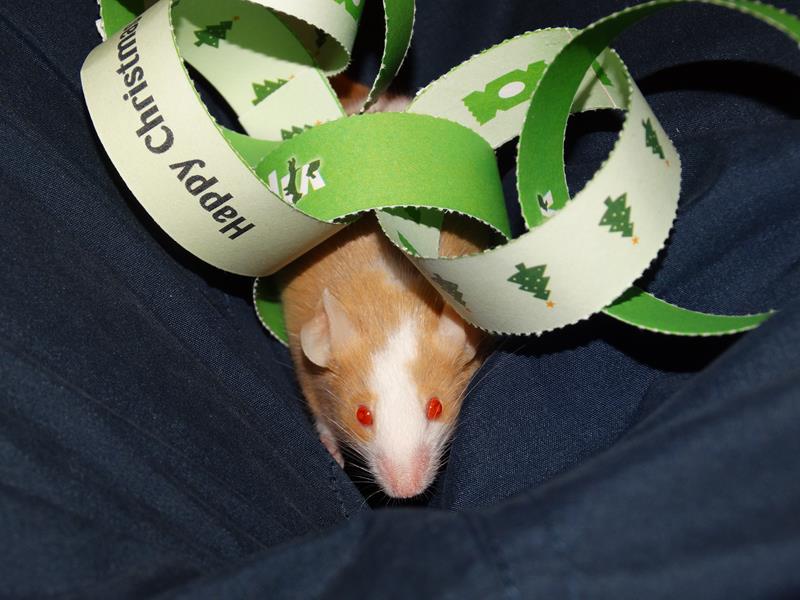 Playing hide and seek.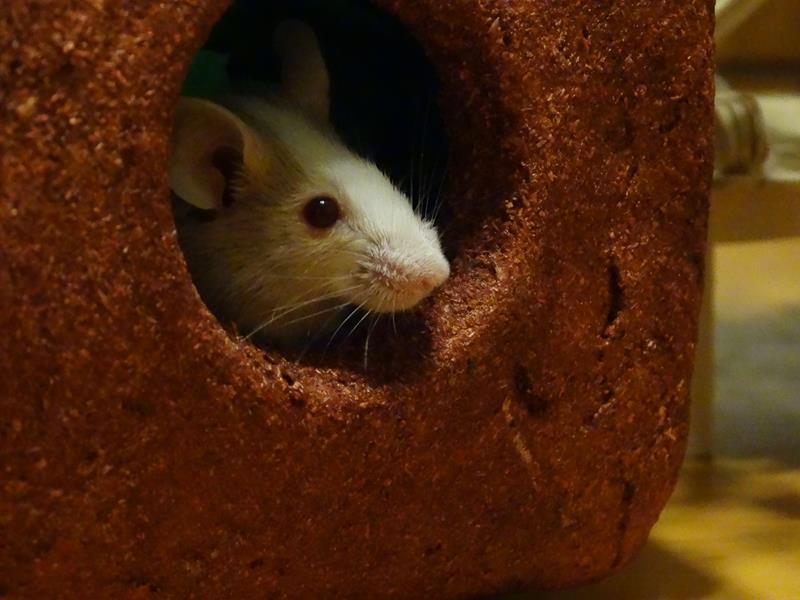 My current favourite when I put him briefly on the windowsill and he played in the bottom of the net curtain.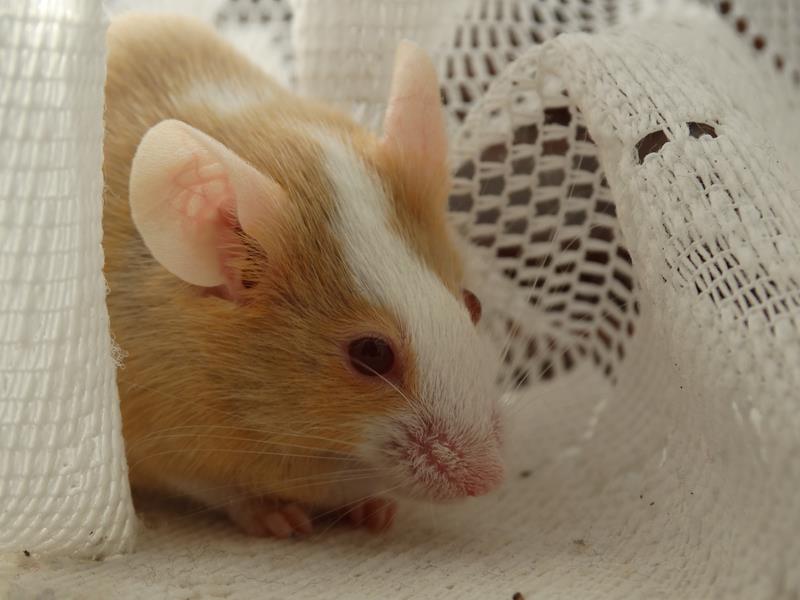 My husband and I both have so much love for this little mouse and our hope is that he continues to be healthy and full of energy as he gets older.  
Happy Birthday little one!

_________________
Remembering Basil, Pumpkin & Colin
Hooray, Colin!
Happy birthday, sweet boy!

Peachy

Moderator





Join date

: 2016-04-06


Posts

: 3164







CallaLily

Hero Member





Join date

: 2016-04-03


Posts

: 3937






YAAAAY COLIN! He's one of my favorite forum mice. He's just so stunning! And a little charmer too.

CinnamonPearl

Hero Member





Join date

: 2016-04-06


Posts

: 1725




What a lovely little guy! Happy birthday to him, and may you still have many more good memories with him

_________________
The boys- Tobias, Rinn, Fluffy, and Neville
The girls- Whiskey, Mishka, Shrew, Shina

Drago

Full Member





Join date

: 2017-01-22


Posts

: 54



I hope I'm not to late to the party! Happy birthday Colin!

MooMouse

Sr Member





Join date

: 2016-08-15


Posts

: 274






Happy birthday Colin, we all love you.

VgKing

New Member





Join date

: 2017-01-16


Posts

: 18



Similar topics
---
Permissions in this forum:
You
cannot
reply to topics in this forum