I'm not that concerned about it, but Daisy has a small wound on her tail, and Lilac has been pushing her around lately, stealing food right from her mouth when she's trying to eat from the food dish, chasing her around, and arguing. So it is very likely that this is a bite. Mostly what I want to know is if it looks like a bite to anyone else? It kind of looks like she bit her and it scraped her with her teeth a little too. If this is a bite, what should I do about it? They've been together for months already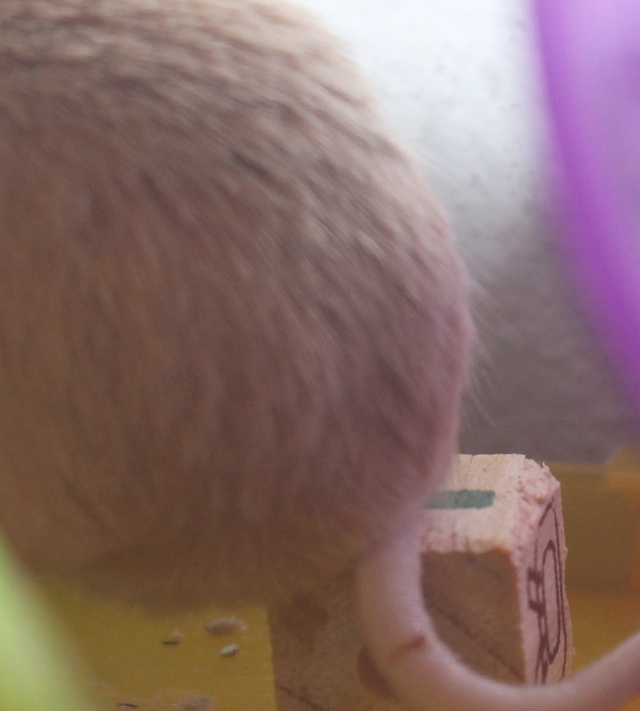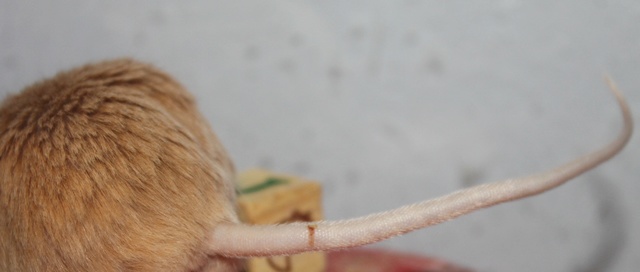 Sometimes their little scuffles just accidentally go a bit over the line.

When a mouse is maliciously going after another (because they really don't like them and they want them to go away, rather than because someone got out of line or something), you're likely to see more serious looking wounds down their back/rump. I would watch for any new wounds that are bigger than that, but it sounds like Lilac is just having a go at dominance.

If you do find more wounds that look like they might be more intentional, and you're sure it's Lilac that caused it, then it would be time to give Lilac a time out.

Peachy

Moderator





Join date

: 2016-04-06


Posts

: 3164






Ok, thank you! I will watch for more serious wounds. I think she's been going out during the day to eat and drink when Lilac is asleep. Poor girl, I just saw her out eating right now, alone.
Similar topics
---
Permissions in this forum:
You
cannot
reply to topics in this forum