I posted this story on Hamster Hideout, I'm going to post it here too:
So, I overheard someone say that there was a rabbit on a playground. Well, that playground is right next to a busy street. So, my family and I decided to go check it out and see if there really was a rabbit.... guess what... there was! A white rabbit with red eyes and he was hopping around the playground. He was very skittish and ran away, very fast, every time we got near him. Someone else saw us and decided to help us catch him. They picked up the rabbit and he was screaming, scared. But then he calmed down and just lied in his arms like a baby. I can't have rabbits inside, so he is outside in a hutch right now. It is too small and totally unsuitable for him, but I am not planning on keeping him. A too small hutch is better than being right next to a busy street, right? We are trying to find his owner, and if we don't hear anything, we will try to find a no-kill rescue or shelter that will take him. I gave him a little chunk of carrot and he munched away and fell asleep
. I am aware that wire floors are bad, and this hutch has a wire floor, but we put a piece of wood covering about half of the cage so he wouldn't be forced to walk on it. Poor little guy, I feel bad he has to stay outside in a small hutch, but hopefully things will get better for him soon.
Today he got to go play in a dog playpen in the tall grass and he really enjoyed it, here's the pics from today: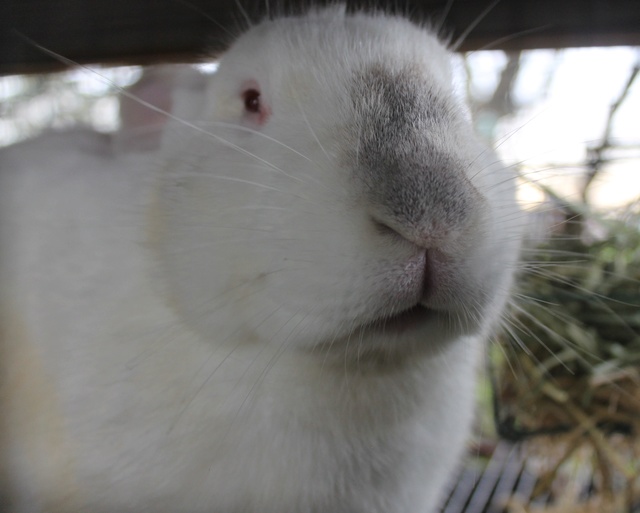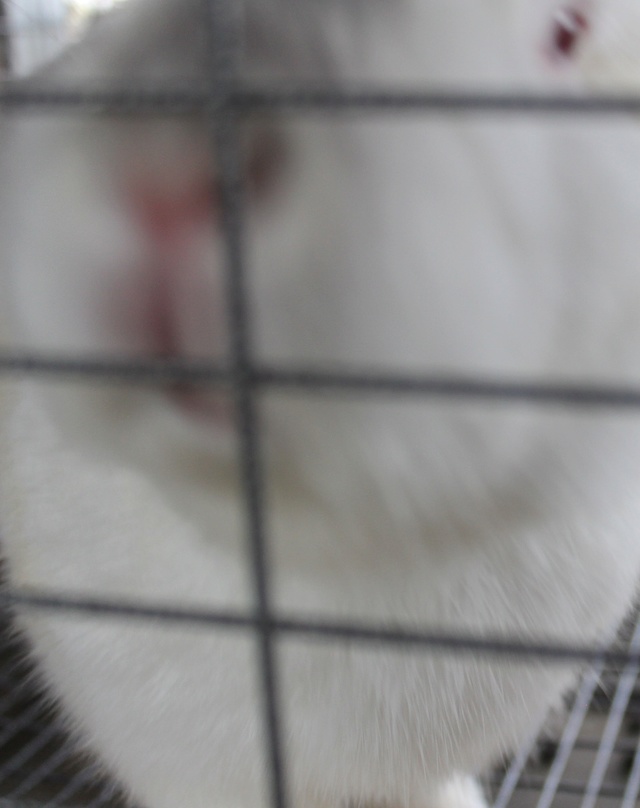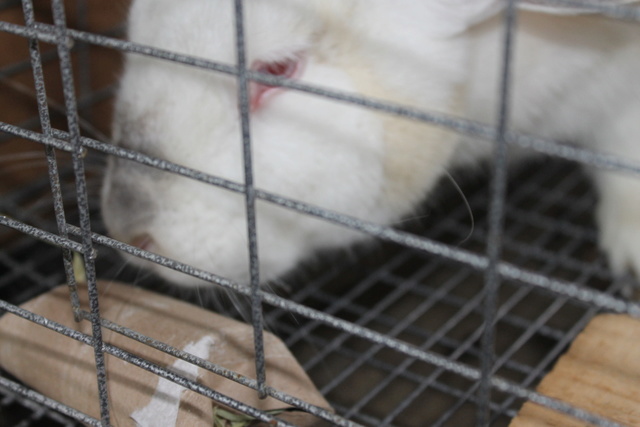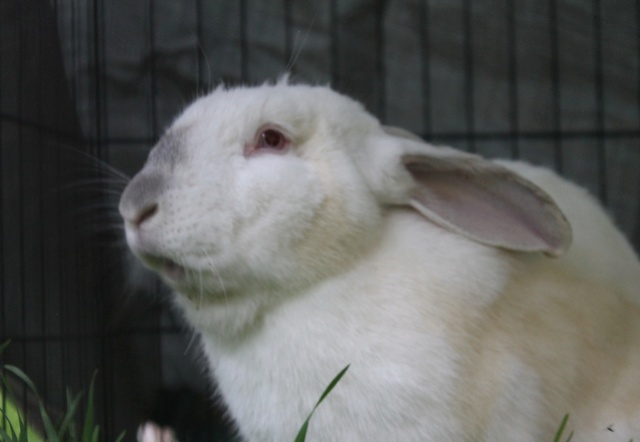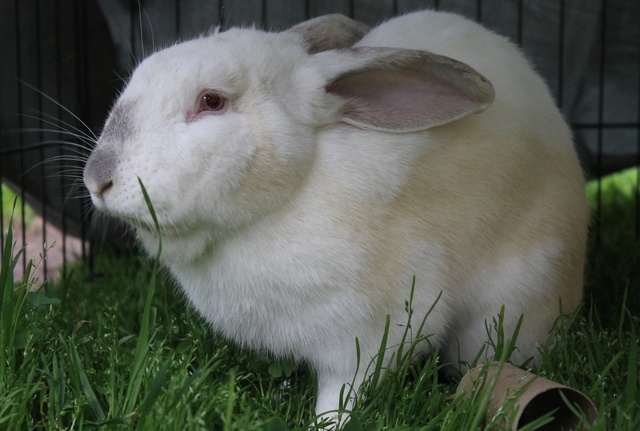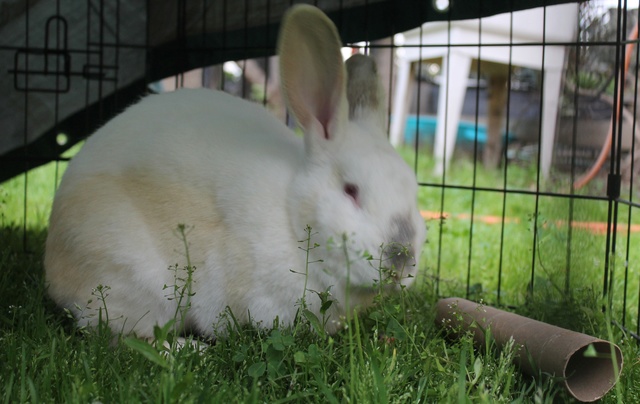 Hero Member





Join date

: 2016-06-13


Posts

: 1749


Likes

: 479










I love bunnies! I posted a reply about this under random thoughts.
_________________
Lady mice
: Winnifred & Sally/Georgie & Harriet Potter, Spec, Erzulie, Lucille, Clementine
Gentleman mice
:  Lil Smokey, Magnus, Norman, Alexander
Natal multimammate mouse (ASF):
Agatha
Other pets
: Little Buddy, Kevin (cats) Sherberta, Dustin, Lidiya, Chip, Squiggy, Nina, Harold, Spike, Mia, Mim, Henrietta(hamsters), Chloe and Zoey (chinchillas), Herman/Figaro Whooopers/Burlington (guinea pigs)
 Penny, Honeybun, Lucy, Annie, Gilly, Furgie, Tedward Wigglesworth, Olivia, Goose, Sweet Katie, Binky, Delilah, Bitsy, Boopers, Sprout, Splotchy, Eva, Slappy, Shuggie, Fancy Pants, Jellybean, Charlie, Murray, Sally, Maya, Gunther.
Moderator





Join date

: 2016-04-03


Posts

: 2455


Likes

: 741










Lol. Discussion with a cashier at a store today while buying a little toy for the rabbit: Cashier: "Did you get a new bunny?" Me: "Uhmmm... Sorta" Cashier: "Sorta?" Me: "Yeah".
Hero Member





Join date

: 2016-06-13


Posts

: 1749


Likes

: 479










He's so cute! I hope you can find his family or if not, a good home. Good luck!
_________________
currently without meece but always remembering:
Cheeseburger, Bacon, Twix, Hashbrown, Daryl,
Celyn, Rina, Seren, Hazel, Arsinoe, Tilda, & Eulyn
Hero Member





Join date

: 2016-04-03


Posts

: 3397


Likes

: 947







Love the last pic with grass stained lips and his markings are just lovely.

_________________
Mouseless but now Hamster-powered
Over the Rainbow Bridge: Chablis, Merlot, Bombay, Frascatti, Mimi, Musetta, Lucia, Carmen, Tosca, Tara, Buffy, Willow, Anya, Cordelia and Imogene the Syrian Hamster
Also Mom to Clare Bear cat and Hermit Crabs Big Enzo, Charles Paris and Mr Pinch
Hero Member





Join date

: 2016-04-24


Posts

: 702


Likes

: 130








---
Permissions in this forum:
You
cannot
reply to topics in this forum