+3
CallaLily
scaredymouse
Opalesce
7 posters
Long story short, a friend of mine is a manager of a local petstore and said that these little ladies were being picked on by the rest of the petstore meeces, and asked if I wanted them. So my boyfriend gave me his old hamster cage and I said yes.
They are in a separate room from Edgar in quarantine, and are a bit sneezy so I am assuming it's just something in my house they may be allergic to!! Regardless, I have a vet appt. booked for also sneezy Edgar on Tuesday so we'll see what happens.
They are named after two of my favourite things- opals and tea!! The first 4 are of Opal, who is quite small and friendlier than her sister, and the last 4 are of Camellia, who's a bit bigger, furrier, and quite shy. They're so skittish compared to Edgar, but with a little love I'm sure they'll warm up in no time.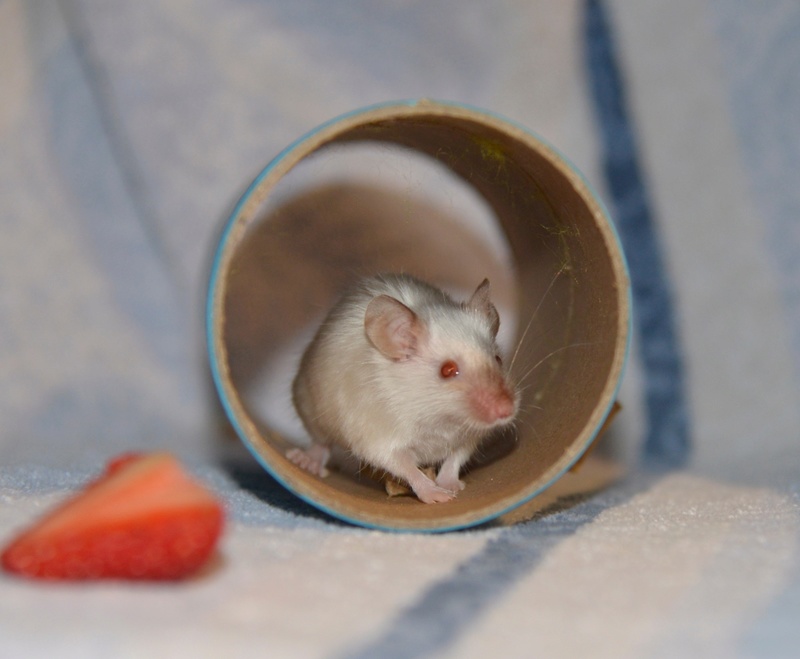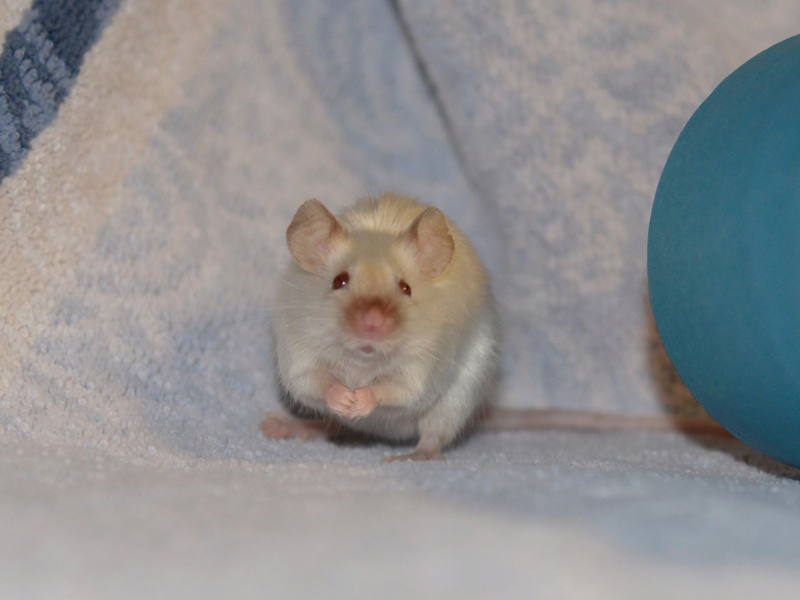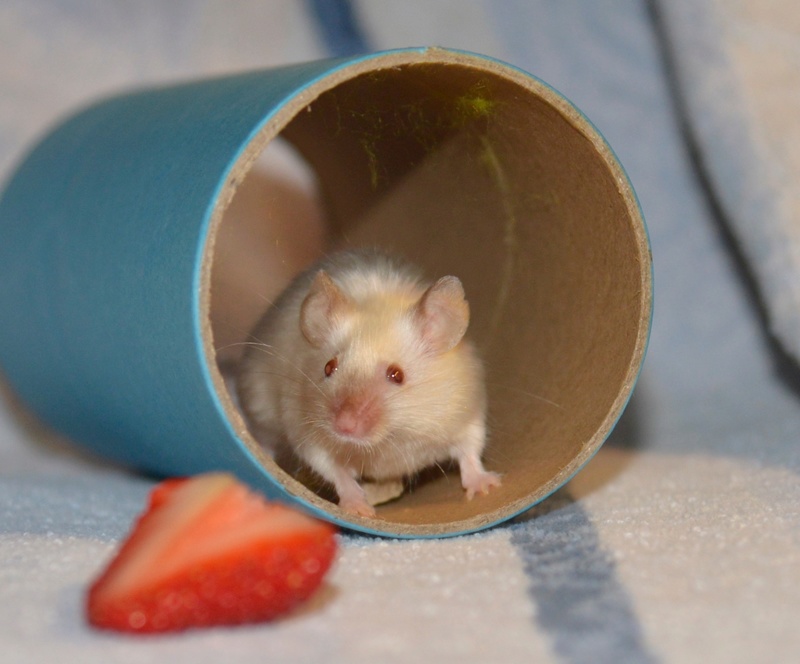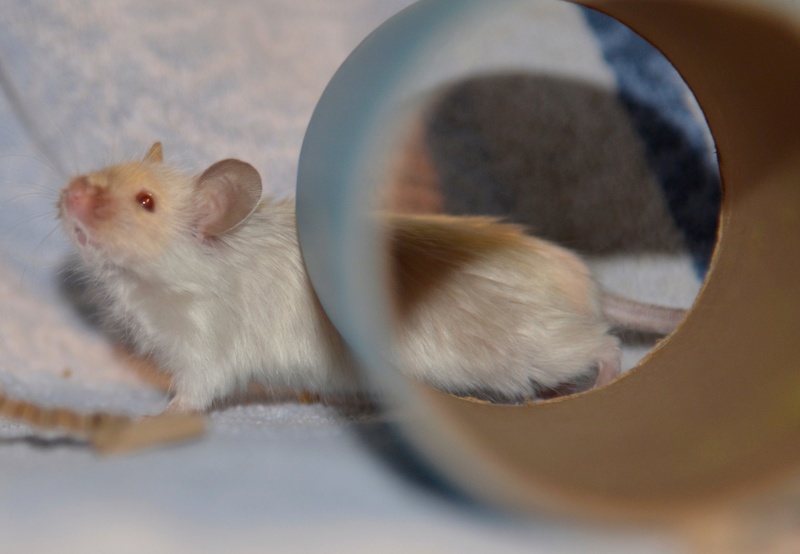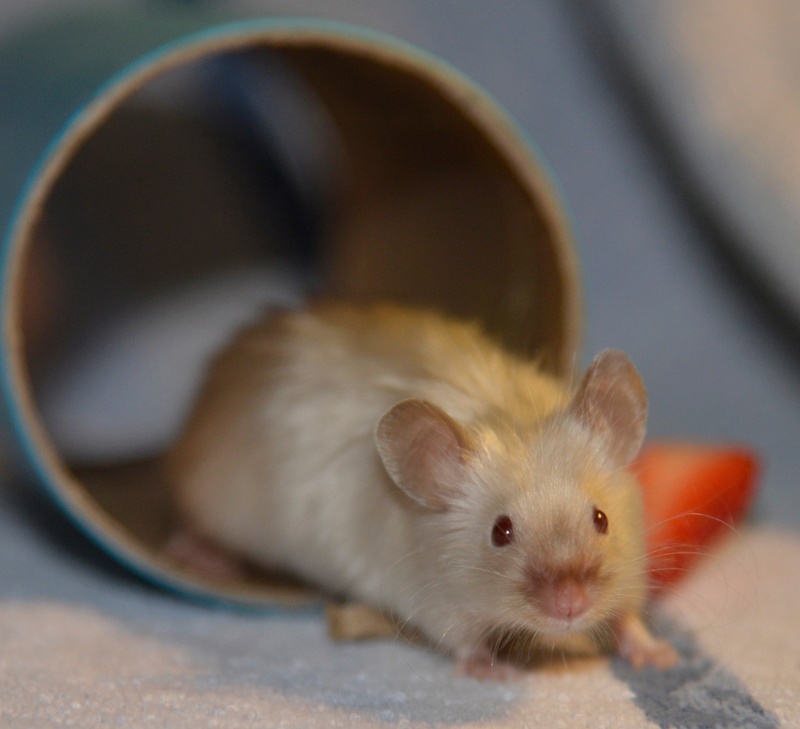 Opalesce

Jr Member





Join date

: 2017-02-01


Posts

: 22









Oh my goodness! Gorgeous!!! Fyi, sneezing is not uncommon for the first two weeks... It's actually called box shock. Keep an eye on them but most times it clear up.
_________________
Lady mice
: stormy, Dahlia, lily, Ella billie, coco, maggie
Gentleman mice
: milo, jimmy
Other pets
: Little Buddy, Kevin (cats) robert, lulu, Englebert, harold, Gerald, Zumi, nico, charlie, (hamsters), stella (gerbil), Gilly (hedgehog)
 Penny, Honeybun, Lucy, Annie, Gilly, Furgie, Tedward Wigglesworth, Olivia, Goose, Sweet Katie, Binky, Delilah, Bitsy, Boopers, Sprout, Splotchy, Eva, Slappy, Shuggie, Fancy Pants, Jellybean, Charlie, Murray, Sally, Maya, Gunther, Lil Smokey, Magnus, Norman, Winnie, Sally, George, Harriet, Spec, Erzulie, Lucille, Agatha and Clementine.

scaredymouse

Hero Member





Join date

: 2016-04-03


Posts

: 2458









Thank you scaredymouse!! I love them <3
I am aware of boxshock, but it will be 2 weeks from the day I brought Edgar home this coming Tuesday and he's still very sneezy... I don't believe it's an RI because there's no nasal discharge or rattling noises from his lungs, but thought I'd bring him to the vet just in case.
Hoping it is just allergies for everyone, although Camellia is sneezing less than her sister.

Opalesce

Jr Member





Join date

: 2017-02-01


Posts

: 22









Beautiful girls. Congrats on the new mice.

CallaLily

Hero Member





Join date

: 2016-04-03


Posts

: 3937






Lovely ladies! One of my all-time favorite mice, Musetta, was a Siamese, so I have a sofrt spot for them
.

_________________
Mouseless but now Hamster-powered
Over the Rainbow Bridge: Chablis, Merlot, Bombay, Frascatti, Mimi, Musetta, Lucia, Carmen, Tosca, Tara, Buffy, Willow, Anya, Cordelia and Imogene the Syrian Hamster
Also Mom to Clare Bear cat and Hermit Crabs Big Enzo, Charles Paris and Mr Pinch

MesaMouse

Hero Member





Join date

: 2016-04-24


Posts

: 702






Thank you all! They are doing very well. Such cute little ladies.
I am just now realizing that they may be himalayans, as their points are a bit light and their eyes are slightly pink! I have no idea. If anyone's a pro with mouse coloring I'd definitely appreciate a comment

_________________
Edgar: self chocolate male
Camellia: long-haired siamese female
Opal: siamese female

Opalesce

Jr Member





Join date

: 2017-02-01


Posts

: 22









They're beautiful! I love satin mice, I had one a few years ago and haven't seen another since.
I think siamese and himalayan both have pink eyes, the difference is the coat color... himalayan mice are supposed to be white and Siamese are supposed to be a sort of creamy beige. Without knowing genetics it'd probably be hard to say for sure either way.

Peachy

Moderator





Join date

: 2016-04-06


Posts

: 3164






Thank you Peachy! I wasn't aware siamese had pink eyes as well- but these little ones are very decidedly cream-coloured, so I guess I'll go with siamese for now.
And I love silkies! I got lucky, I think- Opal and Camellia were the prettiest and only silkies in the pet store.

Opalesce

Jr Member





Join date

: 2017-02-01


Posts

: 22









You have gorgeous mice! They are super cute! You are really good with a camera, every time I try to get my mice to model, they come out as blurs because they move to fast. I especially love that last photo where she's peeking out at you from behind the strawberry! It's just so adorable. Her little brown nosey!~

Himalayan and Siamese are definitely my favorites as well. I have a whole bunch of short hair Himalayans, the only problem is... with all the identical markings, I can't tell them apart.
Last edited by Soren on Mon 13 Feb 2017, 12:41 am; edited 1 time in total

Soren

Sr Member





Join date

: 2016-04-28


Posts

: 140




Aaaah they're gorgeous!

Unicorn

Sr Member





Join date

: 2016-12-21


Posts

: 112






---
Permissions in this forum:
You
can
reply to topics in this forum