Originally posted by @Norman's Mom on The Fun Mouse forum. Please do not reproduce in any way without permission.
So, with the Holidays just around corner, it's time to start thinking of presents for our Meeple! These are my creations. I discovered some time ago that lone mice, especially our little males, do a lot better when they have a "binkie" of sorts...a little stuffed animal "Fake Friend" to keep them company when you aren't there. They love them, sometimes they groom or sleep with them, other times, they shred them, but the point is that it's a safe, fun toy to make for them, and it doubles as a psychological comfort for those meeces that cannot have other Murine company.
I have often suggested these for members over the years when they experience a bout of loneliness for a mouse, and it works wonders. Once, I did write out instructions on how to make them, but I thought that a step-by-step instruction log would help more because people can see what I mean. So, here it is, pictures and all...
HOW TO MAKE A "FAKE FRIEND":
Materials:
1.) 2 pieces of felt (found at your local art-craft's store...I find mine at Micheal's) Make sure it is plain felt...color doesn't matter, but sometimes they have squares that are infused with glitter or something, and those kind can't be used.
2.) thread made of hemp, or mono-filament/transparent Nylon, not cotton...also found at the craft store. i generally use mom-filament, it's thin and strong, and makes for invisible seams, the mice can't pull it out easily, or chew on it well.
3.) A sewing needle
Take one of the squares of felt and fold in half. With your scissors, cut a mouse-sized and shaped oval, with the "nose" of the FF at the fold. Cut the two pieces at the fold so that you have identical ovals of felt.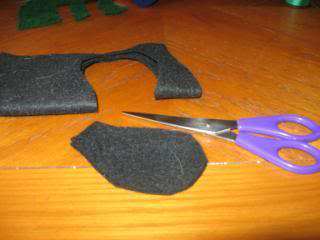 Now, you can mix and match colors if you want, for this, I chose green. Cut out two "ears", "eyes" and a "tail" from the felt, using the same technique as you did to cut the Body of the FF with the "ears" so that the ears are the same size.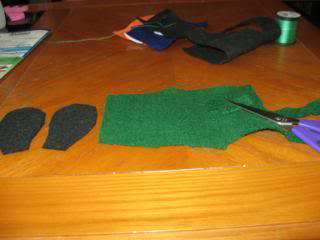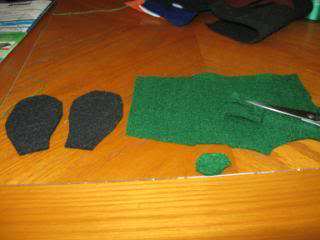 Now, take your needle and thread, and being to sew the two Body halves together, using loop-stitches.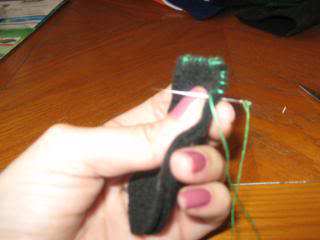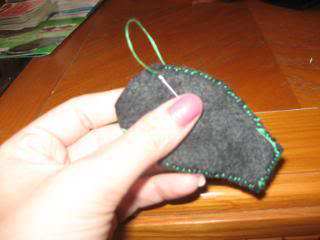 Sew all the way around the body, but leave the end open.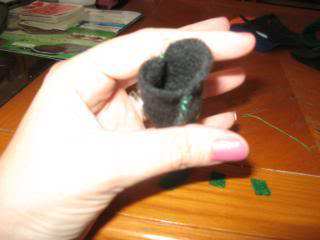 Now, turn your FF inside out.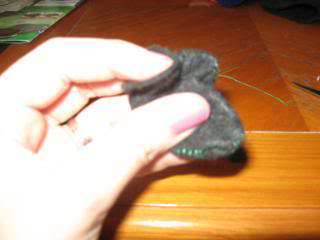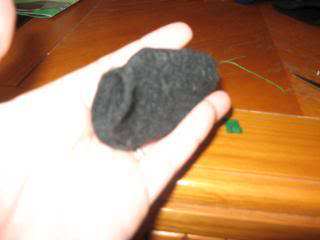 Once turned inside out, leave it aside and start cutting out small strips of felt from any leftover felt you might have. This is the stuffing. I like to use all kinds of different colors, that way, when they do finally destroy it, they will strew their tanks with fabulous and pretty bright colors. LOL! You can also use newspaper strips to stuff the FF.
Now, once stuffed, take the "Tail" and sew it into the lining of the FF while you close up the hole.
On to the ears. Take one of the small ears and pinch it at the base as to create the "fold" of an ear. Sew this together.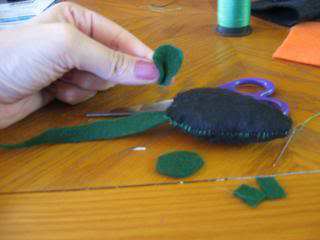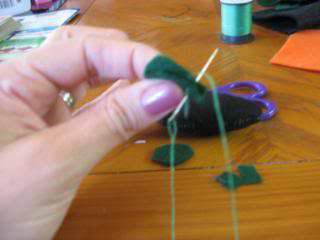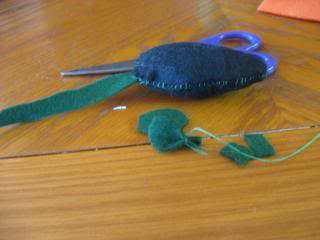 Now, sew the ear onto the body of the FF.
Now, do the eyes: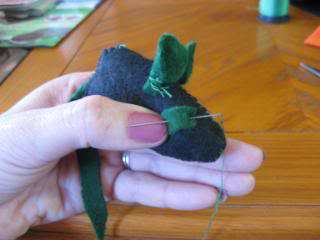 Almost done! Lastly, add the whiskers! Take the remaining thread you have and knot it, leaving a bit of thread after the knot: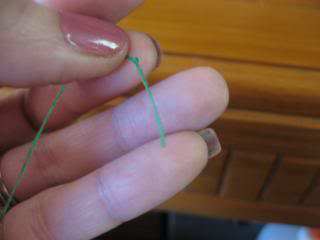 Pull the thread through the nose and knot on the otherside: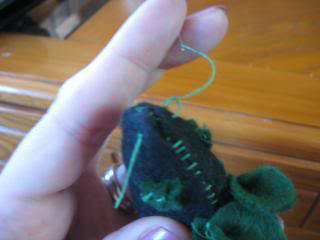 Voila! A bona-fide Fake Friend!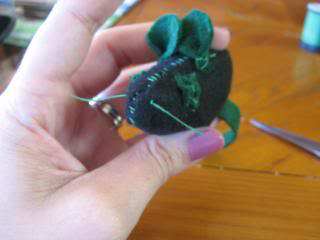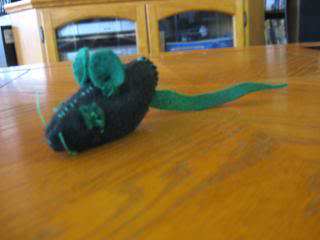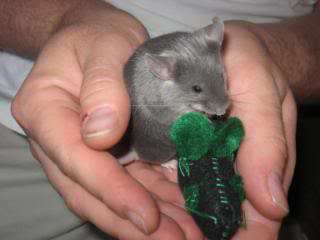 Now, you do not have to make ears, eyes or tails, a mouse-shaped oval stuffed toy will work, but I like to make it look as mousey as possible (cuz I think it's cute) LOL
Have fun with this, I would love to see any and all versions of FF's all of you come up with posted right here! You can wash these as well, they make it through a washing machine just fine...although if you use paper-stuffing, they will become ruined.
Happy Mousing, everyone!
Last edited by CallaLily on Tue 04 Jul 2017, 4:39 pm; edited 3 times in total

CallaLily

Hero Member





Join date

: 2016-04-03


Posts

: 3937






My mouse Eddie has two blue fake friends that I call his wrestlebuddies. He's got weird habits with them. About every other day I find one or the other carefully arranged on his pumice stone, for example. Not sure what the significance is for him. Anyways, Sunday and Wednesday is Salad Night for Eddie. Last night's salad was a piece of angel hair, some butter lettuce, and apple bits. I started using a tiny glass bowl for salads this past weekend. I drop off his salad, he grabs a piece of lettuce and dashes off to eat it. I come back in an hour or so and the salad is gone. And... in the bowl? One wrestlebuddy sitting on the last piece of apple.

Ealexander

Jr Member





Join date

: 2016-04-14


Posts

: 40






animalgirl555 likes this post
He wanted to share the last bit with his buddy. Too cute.

CallaLily

Hero Member





Join date

: 2016-04-03


Posts

: 3937






I made a fake friend for Scout, but Scout just ate him.
Too funny! None of my mice have been head over heels for fake friends... Yoshi likes to chew off ears and tails and then doesn't touch it again.

Peachy

Moderator





Join date

: 2016-04-06


Posts

: 3164







CallaLily

Hero Member





Join date

: 2016-04-03


Posts

: 3937






Thanks for the tutorial! I used hemp string and a big quilting needle, turned out pretty good if I do say so myself
Lola is waiting on babies or a friend, so I thought this might help in the inbetween. I stuffed mine with some of her bedding so it would smell like her, though so far she has been using it as just an interesting chew toy

MimzytheBun

Jr Member





Join date

: 2016-11-13


Posts

: 31






Can the pre-made mouse-cat toys out of the store suffice?

AR4Life

New Member





Join date

: 2018-06-26


Posts

: 1



AR4Life wrote:Can the pre-made mouse-cat toys out of the store suffice?
If they're made out of mouse-safe materials.

CallaLily

Hero Member





Join date

: 2016-04-03


Posts

: 3937






Similar topics
---
Permissions in this forum:
You
cannot
reply to topics in this forum