So I posted last night that I was planning to get a mouse fairly soon, and I would definitely say this counts as soon.
I went to Petsmart today and brought along a carrier
just in case
when I noticed that their only cage of mice (3 males) was discounted 75% percent. At first I was disheartened, because I was sure it meant they were sick and it was, again, the only cage of mice. But I decided to watch them for awhile and I saw no visible signs of illness, they all seemed to be alert, healthy, and interested in their environment. Finally, I asked an associate point blank what was wrong with them. He said nothing was wrong with them, but they had gotten too old to stay together and started fighting and the store didn't have enough cages to separate them, so they had dropped the price to tempt people into buying them. I was very surprised as to how knowledgeable he seemed about mice, and decided to trust him about this explanation. So he opened up the cage and it was obvious that the associates had been handling them quite a bit--they weren't a bit skittish about my hand, and I was able to easily handle all three before choosing which one I wanted.
Enough rambling, here are the first (crappy cell phone) pictures of my new little man, Baron! (Also note the water bowl has since been replaced with a bottle, I forgot to get an aquarium hanger like a dummy and had to go back to the store)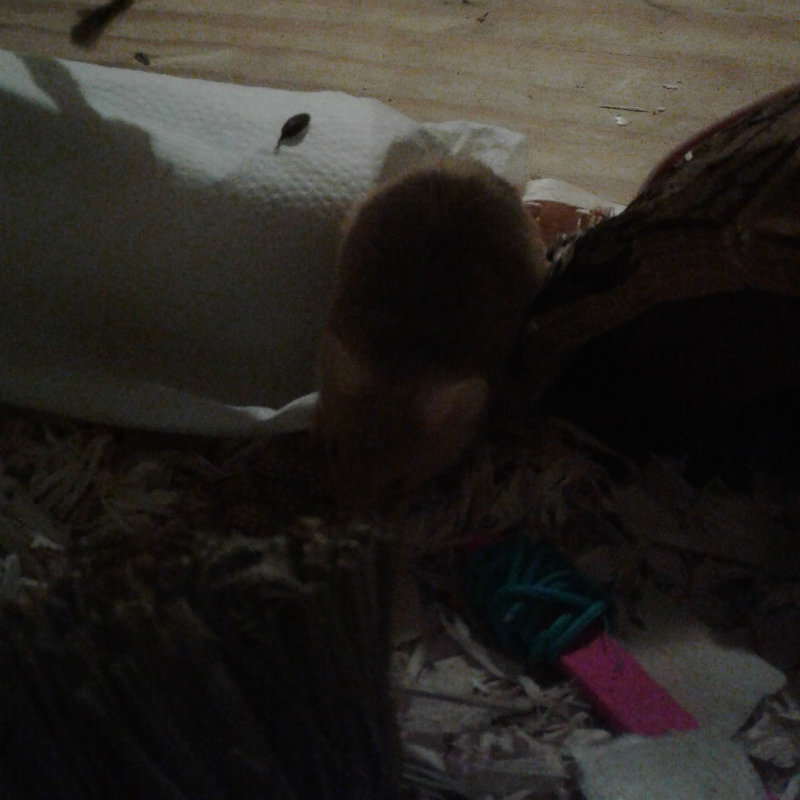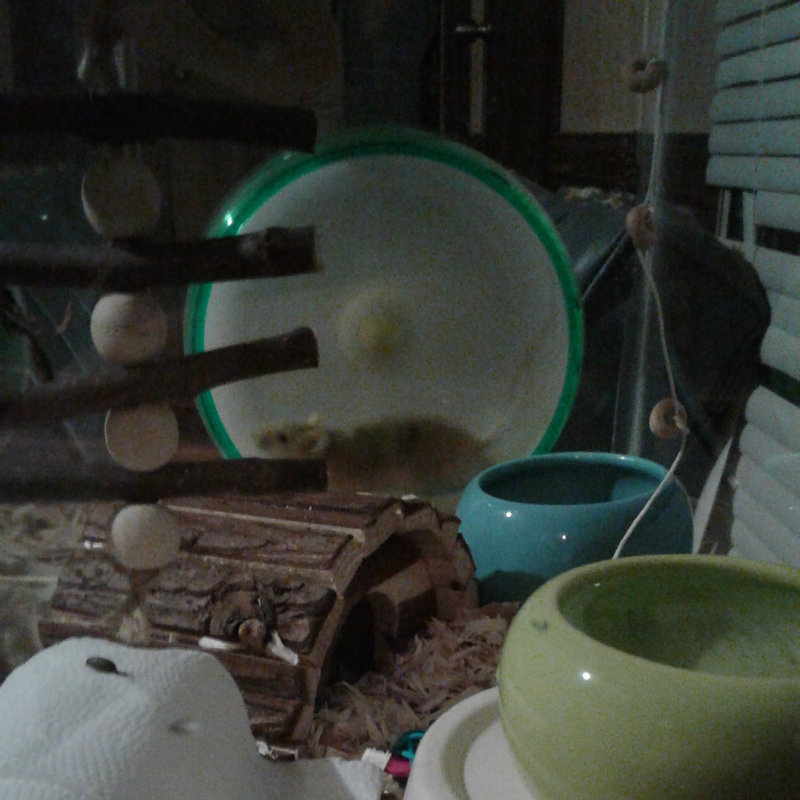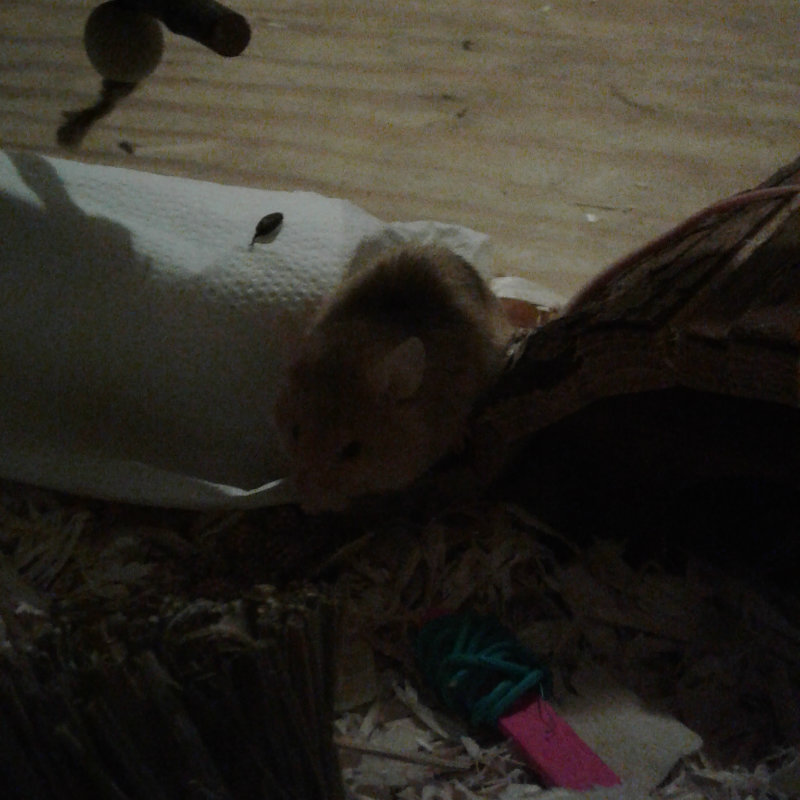 @Peachy

wrote:Congrats!! Is he brindle? I've had many brindles because of my brindle litters... kinda got a soft spot for them now.
Yes, I believe he is, and also thank you because the name of his color has been on the tip of my tongue all day and I just couldn't remember what it was called haha.
Baron had his first taming session today! Although, I hesitate to even call it a "taming session" because he's really already tamed. Maybe his first bonding session would be more accurate
He was chasing my hand around while I was spot cleaning his cage, so I figured he'd had enough time to settle and got him out to play. What a wonderful, confident, friendly little mouse he already is!
I swear I took about a hundred pics with my cell, but these were the only two worth sharing. I moved recently and I thought I knew where I packed my actual camera, but I was wrong. Can't wait to find it lol.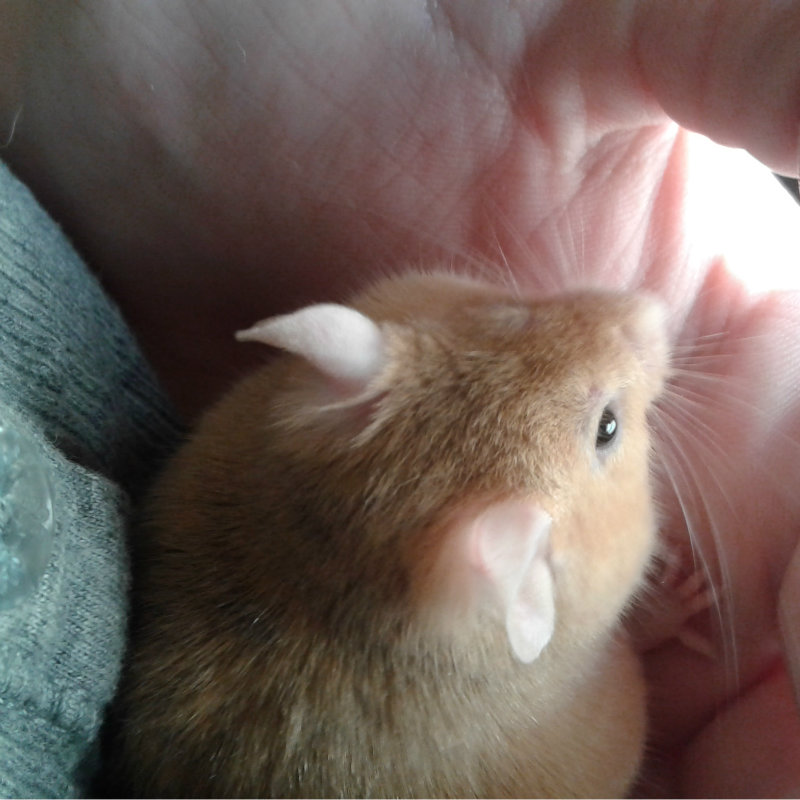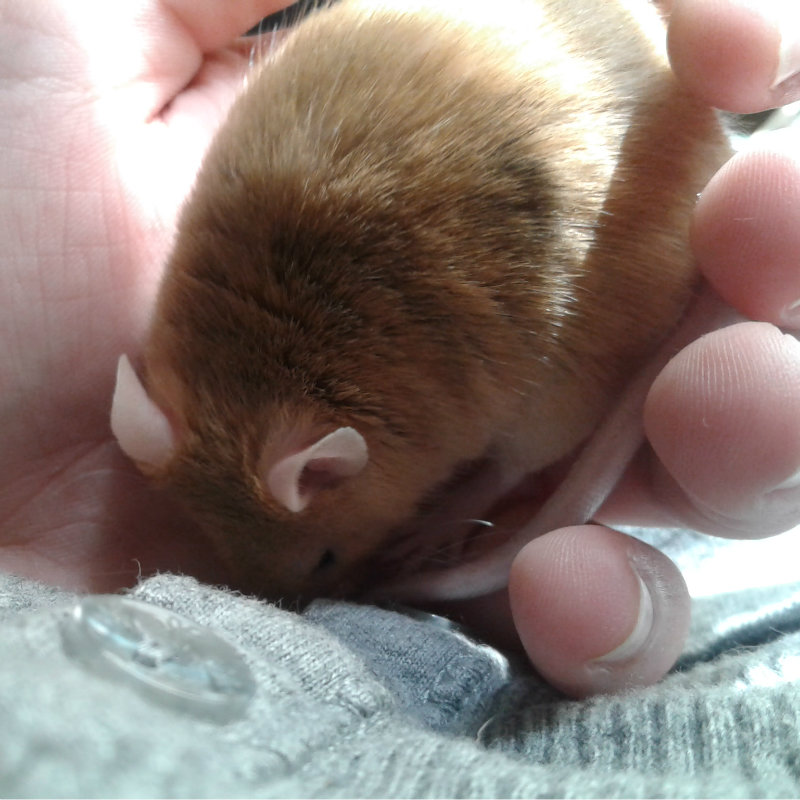 @CallaLily

wrote:I do the same - take about a hundred pictures but only a couple are worth keeping or sharing.  Cell phone camera is all I have atm.  Baron looks like a sweetie.  
Wouldn't it be nice if our mice would just stay still and let us take a hundred pics worth sharing? We just wanna let everyone see how cute they are!
And thanks, I've only had him a few days but he does seem to be an absolute sweetheart!
My camera can be temperamental, sometimes it works and sometimes it doesn't. When I have to use my cell phone, I try to take a video, slow it down, and then get screenshots. Works much better! lol
He sounds like a terrific mouse!! I'm so glad you got such a sweetie.

_________________
Always believe that something wonderful is about to happen.

~Lulie, Pearl, Dulcie, Dandy, Tulip & Finnegan~
~Alex, Darcy, Vera, Verity & Atticus~
~Mika and Milo~
Moderator





Join date

: 2016-04-06


Posts

: 2724


Likes

: 747








---
Permissions in this forum:
You
can
reply to topics in this forum