Rocky was a good boy today. I got him out and put him in a small container so I could put a drop of ivermectin on him. All the other mice run around all over the place and make it hard for me to drop it on them between their shoulders. They also jerk as soon as it hits them, so I don't know if I got it all on them or not. Not this boy! He sat still and let me drop it right on him, then he sat still and let me rub it into his fur, and when he was done I let him play on the lid of my hamster's tank! Lol. My hamster is in a 40 gallon breeder so it was a big space for him to run around on. Anyway, I put some fun things on the lid and let him run around, and put lots of treats since he was such a good little boy. I got some cute pictures of him: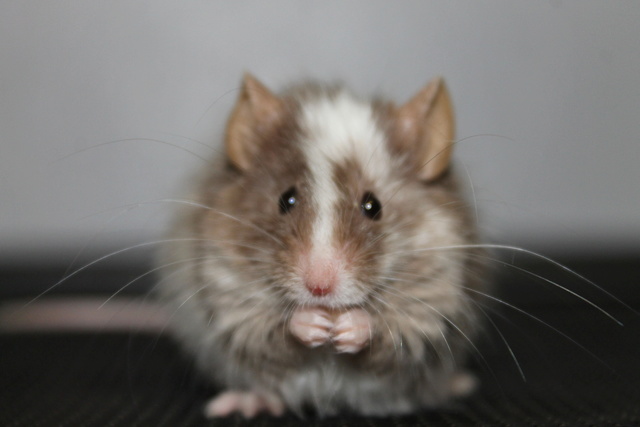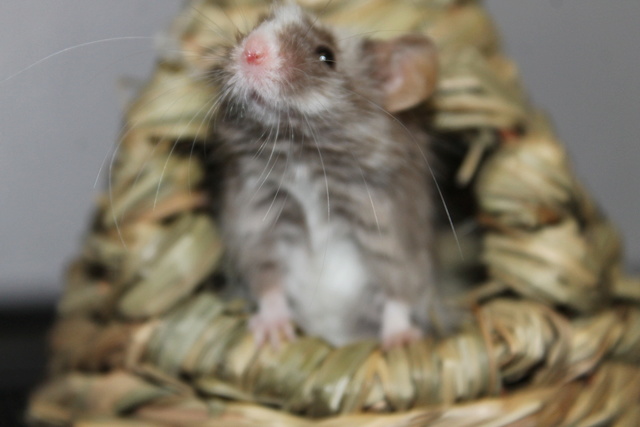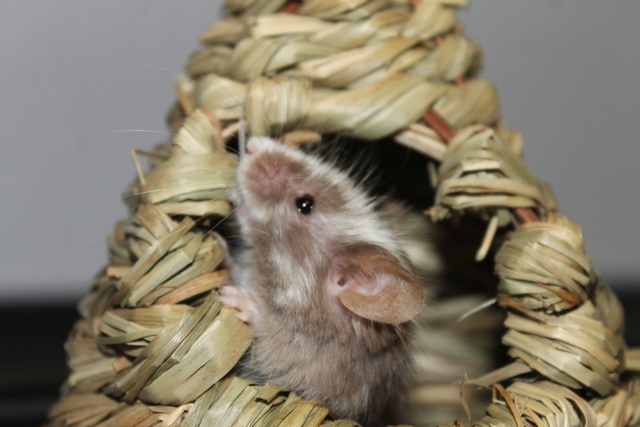 D'aaaawww. Such a cutie. Ha, I let them run around on lids, too. Everything in my critter room smells like everyone else. I don't think any of my critters are bothered or stressed out by any other ones.
_________________
Lady mice
: stormy, Dahlia, lily, Ella billie, coco, maggie
Gentleman mice
: milo, jimmy
Other pets
: Little Buddy, Kevin (cats) robert, lulu, Englebert, harold, Gerald, Zumi, nico, charlie, (hamsters), stella (gerbil), Gilly (hedgehog)
 Penny, Honeybun, Lucy, Annie, Gilly, Furgie, Tedward Wigglesworth, Olivia, Goose, Sweet Katie, Binky, Delilah, Bitsy, Boopers, Sprout, Splotchy, Eva, Slappy, Shuggie, Fancy Pants, Jellybean, Charlie, Murray, Sally, Maya, Gunther, Lil Smokey, Magnus, Norman, Winnie, Sally, George, Harriet, Spec, Erzulie, Lucille, Agatha and Clementine.

scaredymouse

Hero Member





Join date

: 2016-04-03


Posts

: 2458









Adorable pics! It's so nice when they behave for treatment.

CallaLily

Hero Member





Join date

: 2016-04-03


Posts

: 3937






Similar topics
---
Permissions in this forum:
You
can
reply to topics in this forum