For the past few days, I have notice do my mice acting strangely. Instead of sleeping in their house like normal, I usually find one or two of my mice (females) either in a corner, or inside a toy. This lead me to inspect If they were getting along with each other, and they were fine. I have four girls, and I've never had a problem before. I didn't find or see anything suspicious to make it seem like there is problems. They have been on edge a bit too. However, it concerns me that they are just acting strange. I was wondering if anyone knew anything about this. They jus talk Kay there, and I walk past their cage. If I glance at one who's laying in the middle of the cage, think she's dead! However, she is fine. It's just.....not normal, I suppose.
Edit: I recently got a Parakeet, but that's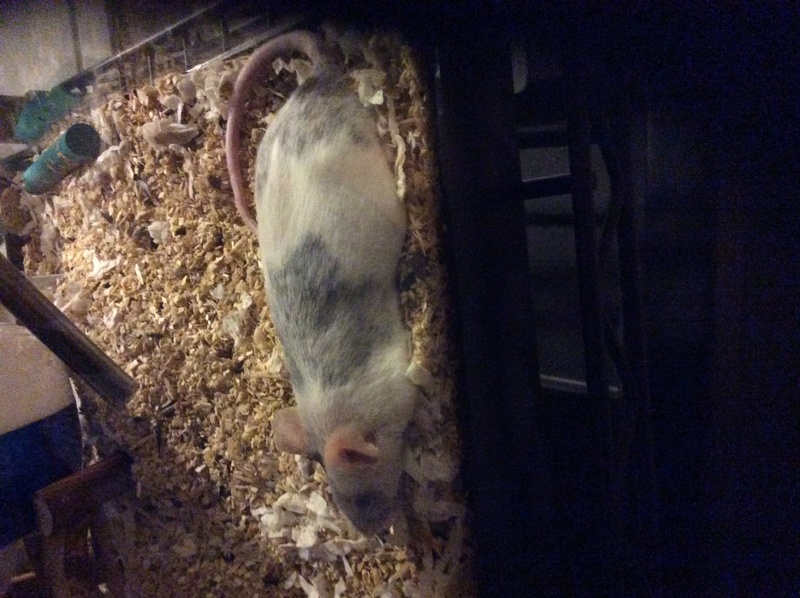 in the next room.
If anyone can help me figure out why they are actin this way, please let me know immediately. Thank you!
- Greek Girls Mouse Care
How old are your girls? Could they be too hot? Generally, between 65° and 80°F is considered okay, but they're most comfortable around 70°F.

Peachy

Moderator





Join date

: 2016-04-06


Posts

: 3037


Likes

: 891







I agree it could be heat - but if it isn't, I wouldn't panic too much just yet. My group of 5 will sometimes sorta split up when they sleep. I will find 2 in a hide, 2 in a puzzle playground, and one alone in a different hide sometimes. I'm not sure why they do that - but they don't always get along the best, and sometimes have little arguments, so it could be a little disagreement. Who knows. Also, that same group loves sleeping out in the open. They often sleep in corners or under a wheel stand I made that is pretty open. Just keep an eye on them, and check the temperature to make sure it isn't too hot!
Believe it or not, two of my girls just had their half birthday the day before yesterday. I will check to heat to see if I need to modify it a bit. Thanks!
Similar topics
---
Permissions in this forum:
You
cannot
reply to topics in this forum