+2
Rodents rock!
marxism-leninsm-mouseism
6 posters
Hi! I'm a pretty new mouse owner and here are my first two mice, Zelda and Snowball. (Snowball is the fat one lol)
(snowball)
I was wondering if anyone could tell me what variety they are? they have curly whiskers if that helps!
I also brought home this lovely satin girl today: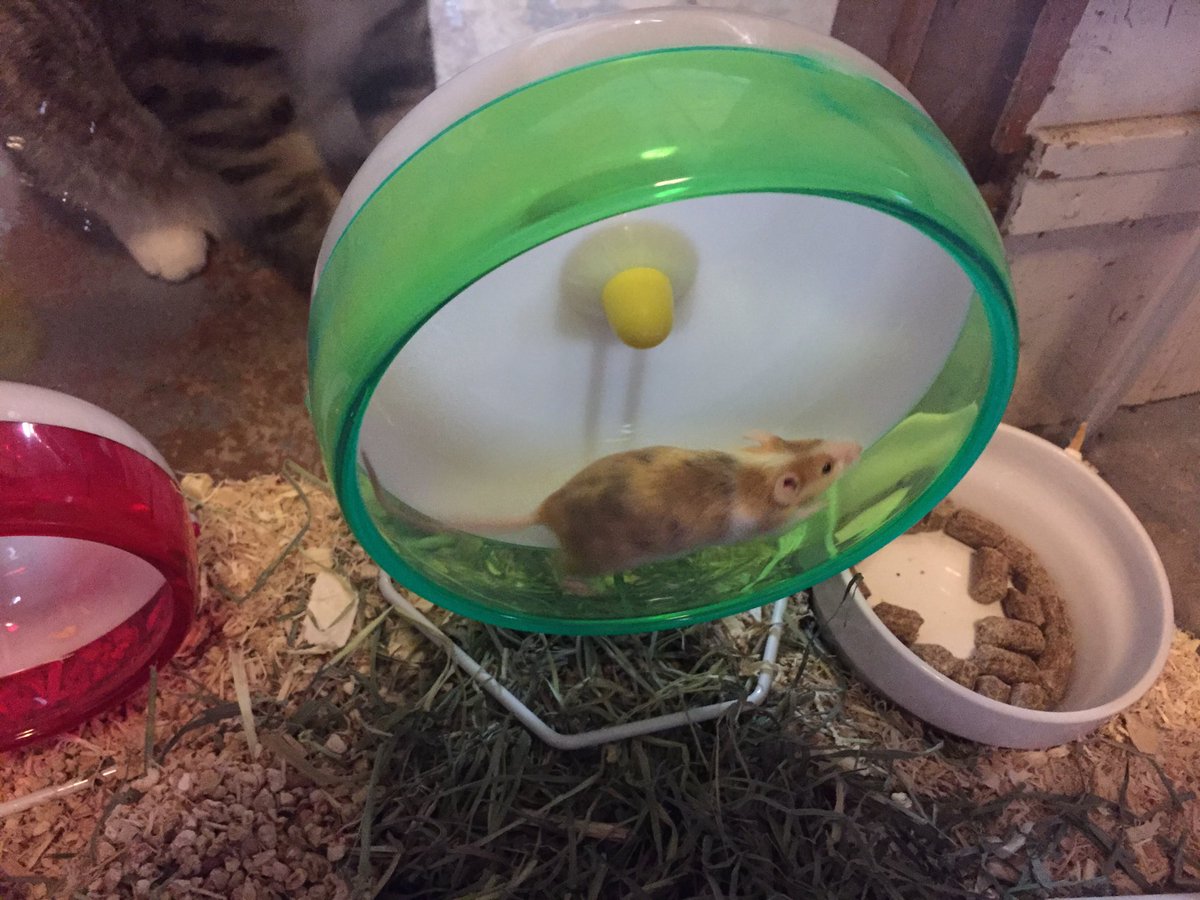 and she is absolutely beautiful! i love her! anyone know what color she is? I'm thinking splashed maybe?
sorry if this isn't the right place to post a question like this.

marxism-leninsm-mouseism

New Member





Join date

: 2017-05-20


Posts

: 1



I don't know about identifying all the different types of mice, but I just wanted to say how cute they all are! I'm sure the other members will be able to help you with identification.

Rodents rock!

Hero Member





Join date

: 2016-06-27


Posts

: 1818






Can you try for better light with the first two? Are they all white? It's hard for me to tell on my screen if what I'm seeing is color or shadowing.

The third girl is broken brindle.

CallaLily

Hero Member





Join date

: 2016-04-03


Posts

: 3937






I agree with CallaLily on the third one, broken brindle. The first two, just a guess, maybe beige? Do they look white like snow, or a sort of off white? Or they could be cream as well. I'm not very good at identifying colors, but there are some colors I can recognize right away
They are cute!
Super cute girls! I love your brindle.
Curly whiskers are often due to a wavy/curly coat gene... though often times, if it's not specifically bred for, the curls won't hang around for adulthood. Where did you get these girls?

Peachy

Moderator





Join date

: 2016-04-06


Posts

: 3164






Curly whiskers usually mean Rex, which typically comes with wavy fur although it tends to fade with age.
I agree, the third girl is broken brindle. Heads up, they also carry a gene that makes them prone to obesity. There isn't much you can do about it, just feed them their normal diet. But be aware if she suddenly gets fat, that's normal for that variety. I have a broken brindle who just suddenly got chunky. She went from a very normal 40g to 65g at about 6 months of age. I like a big ol squishy mouse though
_________________
Lady mice
: stormy, Dahlia, lily, Ella billie, coco, maggie
Gentleman mice
: milo, jimmy
Other pets
: Little Buddy, Kevin (cats) robert, lulu, Englebert, harold, Gerald, Zumi, nico, charlie, (hamsters), stella (gerbil), Gilly (hedgehog)
 Penny, Honeybun, Lucy, Annie, Gilly, Furgie, Tedward Wigglesworth, Olivia, Goose, Sweet Katie, Binky, Delilah, Bitsy, Boopers, Sprout, Splotchy, Eva, Slappy, Shuggie, Fancy Pants, Jellybean, Charlie, Murray, Sally, Maya, Gunther, Lil Smokey, Magnus, Norman, Winnie, Sally, George, Harriet, Spec, Erzulie, Lucille, Agatha and Clementine.

scaredymouse

Hero Member





Join date

: 2016-04-03


Posts

: 2458









---
Permissions in this forum:
You
can
reply to topics in this forum