My little friend Boopers died peacefully in my hands today. She had cancer and had been going downhill for quite some time. So this doesn't come as a shock but it doesn't make it any easier. But at least i had the honor of spending her last moments with her, telling her how much she was loved. She was a goofy little thing and I'm going to miss her very, very much.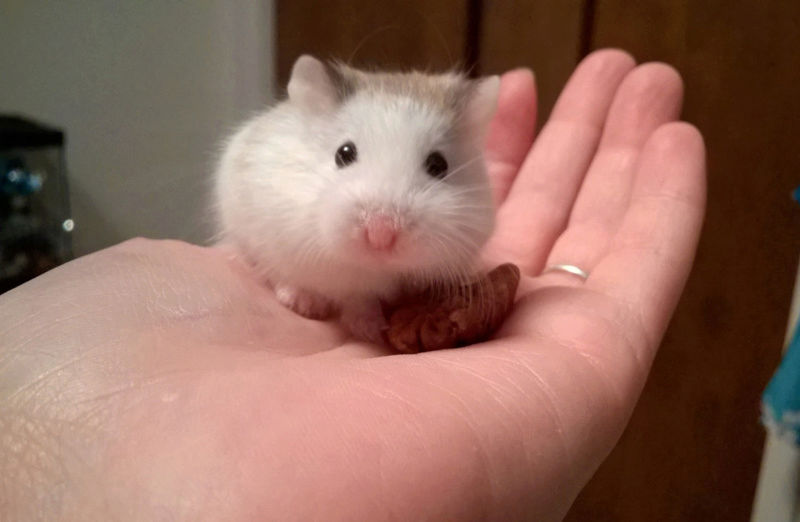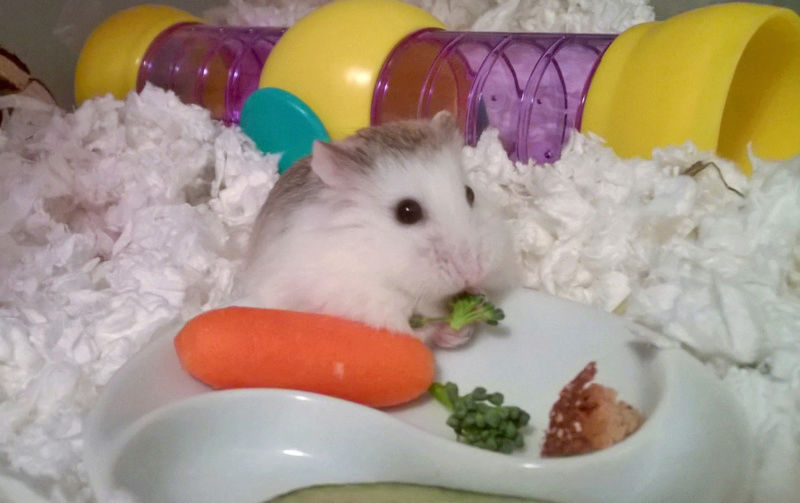 _________________
Lady mice
: Winnifred & Sally/Georgie & Harriet Potter, Spec, Erzulie, Lucille, Clementine
Gentleman mice
:  Lil Smokey, Magnus, Norman, Alexander, and Charlie
Natal multimammate mouse (ASF):
Agatha
Other pets
: Maya, Kevin (cats), Murray, Sherberta, Gunther, Dustin, Lidiya, Chip, Squiggy, Nina, (hamsters), Chloe and Zoey (chinchillas)
 Penny, Honeybun, Lucy, Annie, Gilly, Furgie, Tedward Wigglesworth, Olivia, Goose, Sweet Katie, Binky, Delilah, Bitsy, Boopers, Sprout, Splotchy, Eva, Slappy, Shuggie, Fancy Pants, Jellybean.
Moderator





Join date

: 2016-04-03


Posts

: 2365


Likes

: 693










Awww, she was so cute. I'm sorry for your loss.
_________________
..
Eulyn
Hero Member





Join date

: 2016-04-03


Posts

: 3140


Likes

: 815







Oh no! It seems like it wasn't that long ago that you introduced her.
I hope you're doing well.
_________________
Always believe that something wonderful is about to happen.
Lulie, Pearl, Dulcie, Dandy and TulipAlex, Darcy, Vera and VerityMika, Milo, Atticus and Finnegan
Moderator





Join date

: 2016-04-06


Posts

: 2700


Likes

: 739







I'm so sorry for your loss
Sounds like you loved her quite a bit, and I'm sure that's something she'll forever remember. play well at the bridge little one X
http://www.rainbowbridge.com/Grief_Support_Center/Grief_Support_Home.htm

_________________
The boys- Tobias, Rinn, Fluffy, and Neville
The girls- Whiskey, Mishka, Shrew, Shina
Full Member





Join date

: 2017-01-22


Posts

: 50


Likes

: 18




So sorry to hear about Boopers. She sure was a beautiful little girl. Nice you were with her when she passed. I'm sure that was such a comfort to her. I hope you are ok. (((HUGS)))
Hero Member





Join date

: 2016-06-27


Posts

: 1628


Likes

: 505








---
Permissions in this forum:
You
cannot
reply to topics in this forum