Although I promised myself that I wouldn't go cat-hunting until the fall after Bochy passed on May 25th, I simply couldn't resist checking out the available adult cats on the Arizona Humane Society website. To my delight, there were 5 orange cats at the adoption site closest to me (I've always wanted an orange cat)! I was very proud of myself for resisting temptation and didn't go down there until last Friday, June 9th, when the website showed 2 of the cats were still there. The one that I'd been particularly coveting, a 2 year old female named Sailor Girl, was one of them. This location, the Campus for Compassion, is the same site where I'd adopted my late BooDog 12 years ago -- it's very welcoming for potential pet parents and bright, airy, odor-free and cheerful for the animals awaiting adoption...no steel cages or cramped, dreary quarters. The cats are all housed in a large wall of plexiglass cubes and the site has 5 "get acquainted" rooms for visitors to meet the potential new pet. As usual, adult cats don't get as much traffic as do the kittens so the attendant explained that Sailor Girl would probably be somewhat skittish when out of the "safe zone" of her cube. She was quite frightened, meowed loudly and continuously and leaped up to hang on the ledge of the large window in the door, looking for the attendant to rescue her. Nevertheless, I was smitten, happily paid the $20 fee and received a spayed, vaccinated and microchipped cat, along with a free bag of Hills Optimal Adult food and a certificate for a no-charge exam at a VCA hospital, one of which has been caring for my animals for almost 12 years.
Now christened "Clare", she is settling in quite well, occasionally sleeps with me (but has yet to jump onto my lap), loves to open cabinets and leap onto tables/counters/bookshelves and has discovered Imogene -- she was sitting atop the IRIS bin yesterday, looking for her but, too bad Clare, Imo was napping deep in her bedding.
And here she is! Just click on the pics to open them in a new window for the full shot.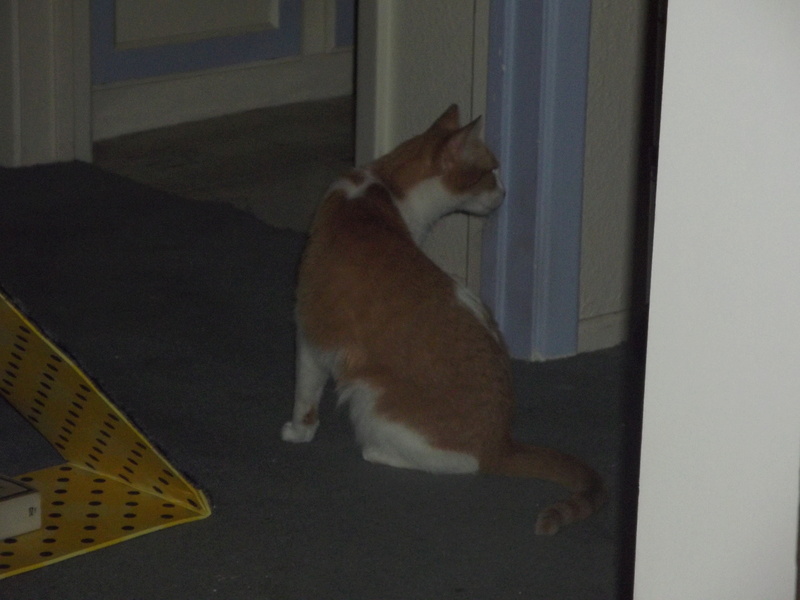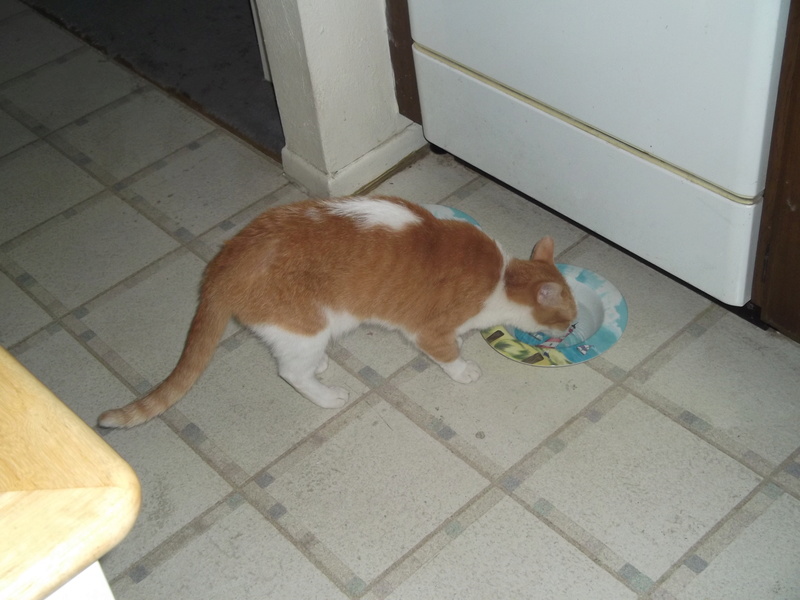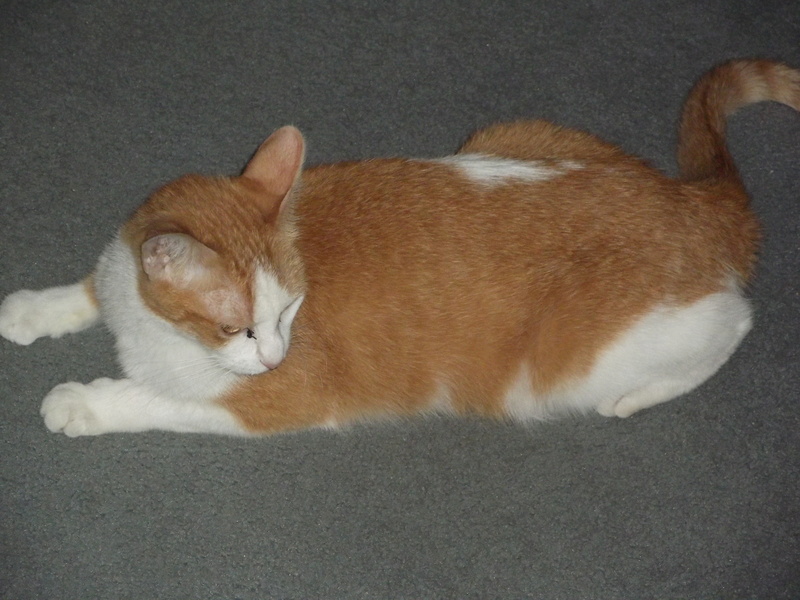 _________________
Mouseless but now Hamster-powered
Over the Rainbow Bridge: Chablis, Merlot, Bombay, Frascatti, Mimi, Musetta, Lucia, Carmen, Tosca, Tara, Buffy, Willow, Anya, Cordelia and Imogene the Syrian Hamster
Also Mom to Clare Bear cat and Hermit Crabs Big Enzo, Charles Paris and Mr Pinch
Hero Member





Join date

: 2016-04-24


Posts

: 702


Likes

: 130







Oh, yay. She's lovely! She looks big, too. I hope she'll prove to be a long-term delight!

_________________
Always believe that something wonderful is about to happen.

~Pearl, Tulip & Finnegan~
~Alex, Vera & Verity~
~Milo~
Moderator





Join date

: 2016-04-06


Posts

: 2833


Likes

: 791







I'm so happy you found a new fur friend.  She looks sweet <3
_________________
Lady mice
: Winnifred & Sally/Georgie & Harriet Potter, Spec, Erzulie, Lucille, Clementine
Gentleman mice
:  Lil Smokey, Magnus, Norman, Alexander
Natal multimammate mouse (ASF):
Agatha
Other pets
: Little Buddy, Kevin (cats) Sherberta, Dustin, Lidiya, Chip, Squiggy, Nina, Harold, Spike, Mia, Mim, Henrietta(hamsters), Chloe and Zoey (chinchillas), Herman/Figaro Whooopers/Burlington (guinea pigs)
 Penny, Honeybun, Lucy, Annie, Gilly, Furgie, Tedward Wigglesworth, Olivia, Goose, Sweet Katie, Binky, Delilah, Bitsy, Boopers, Sprout, Splotchy, Eva, Slappy, Shuggie, Fancy Pants, Jellybean, Charlie, Murray, Sally, Maya, Gunther.
Moderator





Join date

: 2016-04-03


Posts

: 2455


Likes

: 741










Congrats!
_________________
currently without meece but always remembering:
Cheeseburger, Bacon, Twix, Hashbrown, Daryl,
Celyn, Rina, Seren, Hazel, Arsinoe, Tilda, & Eulyn
Hero Member





Join date

: 2016-04-03


Posts

: 3434


Likes

: 957







Congratulations! Clare is lovely! She is a lucky kitty to have you!
Hero Member





Join date

: 2016-06-27


Posts

: 1818


Likes

: 591








---
Permissions in this forum:
You
cannot
reply to topics in this forum