Useful Links
Forum Rules
Please read the forum rules before posting. If you have any questions, contact a moderator.
Pet Mouse Info
Links to help you find all the care info threads throughout the forum.
Contact
Use this link if you need to get in touch with the administration team without an account.
FAQ (forum)
Frequently Asked Questions about the forum.
Vetective™
Vetective™ is "a community-driven exotic mammal veterinarian locator and review service."
Hi guys. First time poster here. I recently found a feeder mouse at my work place and instead of my supervisor taking it home to feed to her son's snake, I took it home to save her life and keep it as a pet. I also bought another female mouse for her for companionship. Long story short, I've had both for about a week now and I started noticing the mouse I bought at Petco seems like her eye cannot open all the way. When I take a closer look it seems like there is hair loss near her eye. Both seem healthy and are always running around and on the wheel and eating. But the eye is starting to worry me and I cannot afford to take her to a vet. Any suggestions? I attached some pictures. I have just been using paper shreds as bedding and feeding them the same food as Petco does (Mazuri Rat & Mouse Food). I just cleaned the tank today after about 8 days of having them. Its the right eye thats in question. The other mouse is perfectly fine. Thanks guys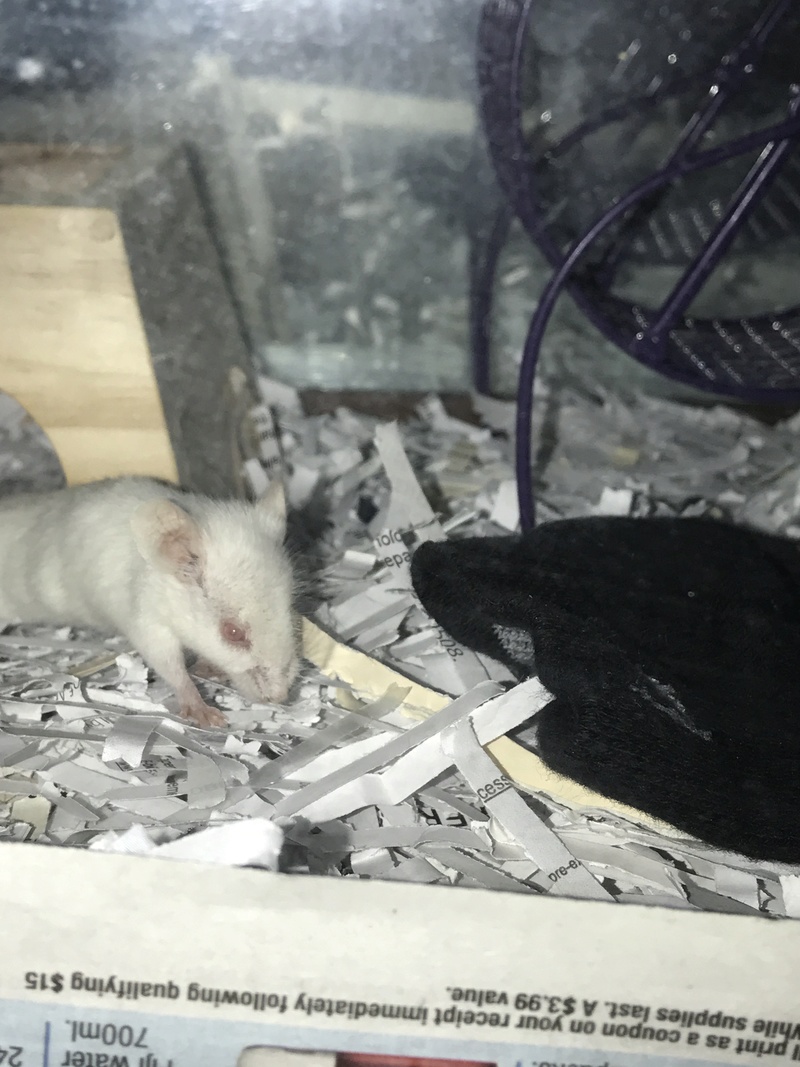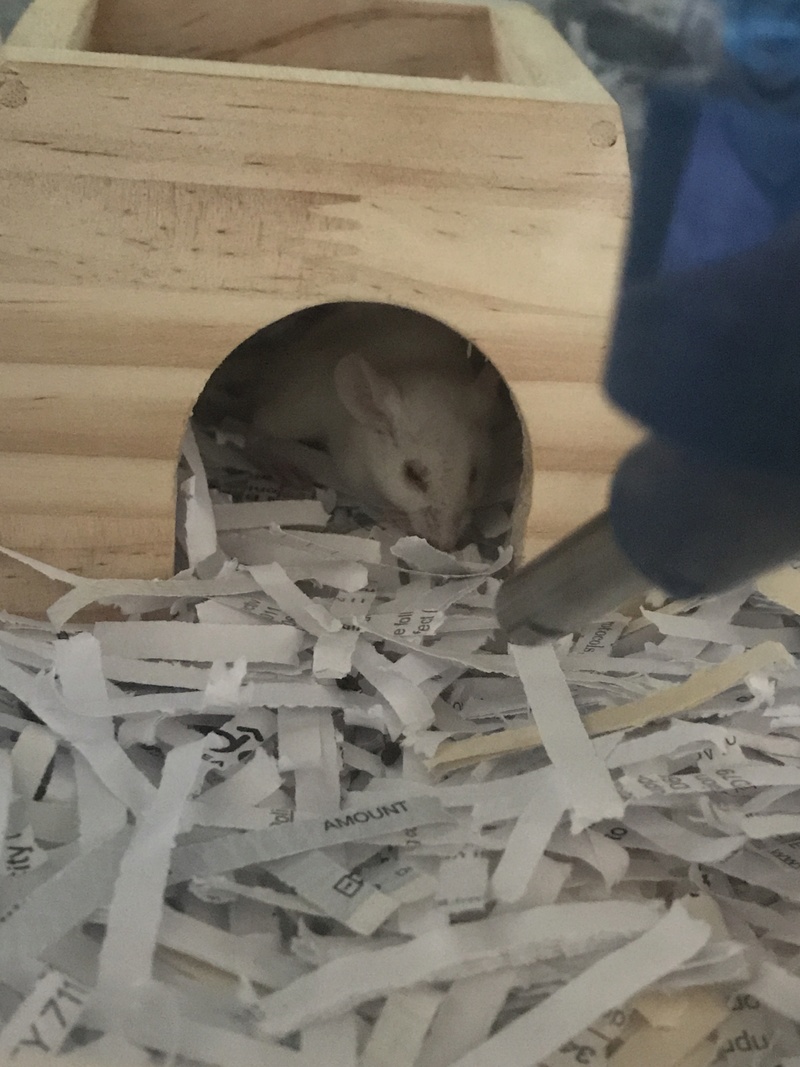 New Member





Join date

: 2017-06-18


Posts

: 1


Likes

: 0




I don't know much about eye issues, but I'm going to guess that it's maybe a reaction to the food? Mazuri Mouse and Rat has very high protein - and this high protein can cause problems. On our forum we highly suggest Vitakraft VitaSmart parakeet food. It might seem odd to feed a food meant for another animal, but it actually has a great GA and decent variety.
Hero Member





Join date

: 2016-06-13


Posts

: 1475


Likes

: 296











Similar topics
---
Permissions in this forum:
You
cannot
reply to topics in this forum