Lol, didn't know how to explain it well in the title, but are these types of wheels safe for groups of mice?
https://www.petco.com/shop/en/petcostore/product/small-animal/small-animal-toys-habitat-accessories/small-animal-toys-exercise-wheels/you-and-me-hamster-wheel-875
I would assume not, since they can't get out easily, but I could be wrong. Blossom is just too obsessive over the saucer wheel, and I'm afraid she might be keeping the other mice from using it. I've never seen Daisy or Clover run on the saucer wheel, so I think they would benefit from having a second wheel in the cage, preferably a mesh wheel. Daisy is so big that she got in a hammock and wasn't athletic enough to get herself down. Not the first time her size has gotten her into trouble... Remember when I said she got stuck in an egg carton?
I think some more exercise options couldn't hurt.
I'd prefer to get it from PetCo, since I have a gift card for PetCo. The only options they have online is a saucer wheel, that mesh wheel, and a silent spinner. I personally have never been a big fan of silent spinners, they are kind of small and only one mouse at a time can run on them...
The other thing I could do is swap Scout's 7 inch mesh wheel for a saucer wheel, then give the mesh wheel to the group of 5. The trio has an 8 inch mesh wheel, but I'm not sure if I could fit a saucer wheel in their 10 gallon, what do you all think?
I have one of those from a thrift store. It gets terribly loud and it's a pain in the butt to oil, but if you don't mind that I think it would be okay. They can hold on and there are no metal bars for them to get bonked with.
If you just want to trade around wheels, you could try combining these two MES's for your trio. I had one for my boy loooong ago and he LOVED it. Doubles as a climbing toy/hide/whatever you make it.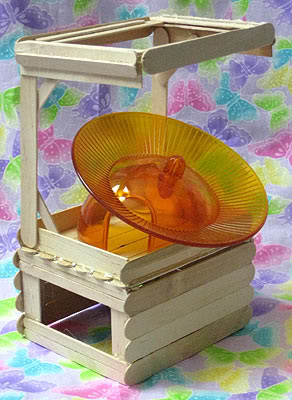 Peachy

Moderator





Join date

: 2016-04-06


Posts

: 3048


Likes

: 895







I have one just like it, different brand. Works just as well as my other (open) mesh wheel and once oiled well it isn't that loud. I also tend to put one of the marble tiles on top of the base, because it kind of rattles around a lot otherwise.

CallaLily

Hero Member





Join date

: 2016-04-03


Posts

: 3937


Likes

: 1110







Thank you
@Peachy
and
@CallaLily
! The squeaking wouldn't bother me, there's already 3 squeaky wheels and a wheel that sounds like a train going all night, I don't think another one would make a difference
In fact, last night I was listening to all the different sounds, it was funny "Squeak, squeak, squeak!" "Rattle, rattle, rattle" and the saucer wheel getting to close to the glass and banging the glass
I always have to go in there and fix all the wheels that get too close to the glass. That happens a lot. That saucer wheel in the picture is neat, is that a little built in hide under it? I've never seen one like that!
I think I will go with buying a saucer wheel for the trio's tank, and moving their old mesh wheel to the group of 5's tank. I could probably build a platform for it to save room
---
Permissions in this forum:
You
cannot
reply to topics in this forum