This is Mia, She's a chinese hamster and she's cute as a button!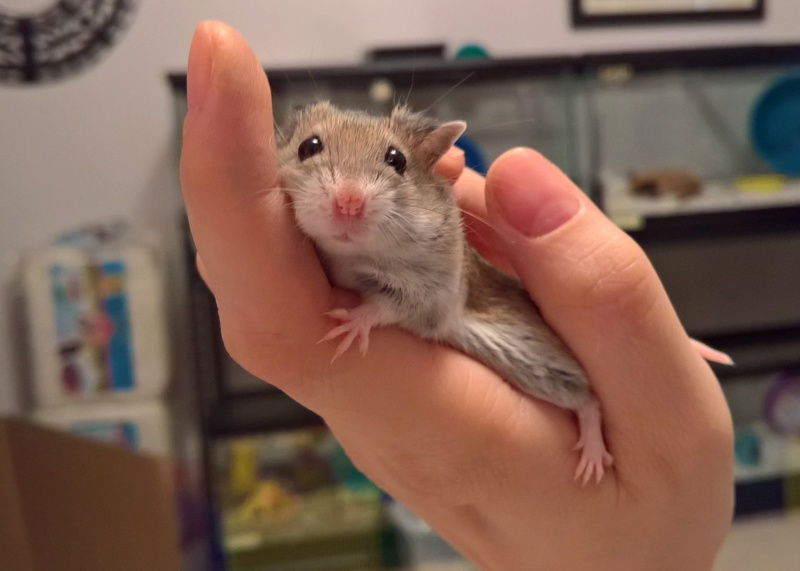 This is Lidiya.  She's an eyeless white Syrian hamster, who is also deaf.  It's a genetic mutation that arises from irresponsible breeding practices.  She does pretty well considering her disability.  We are still trying to learn about each other but so far, so good.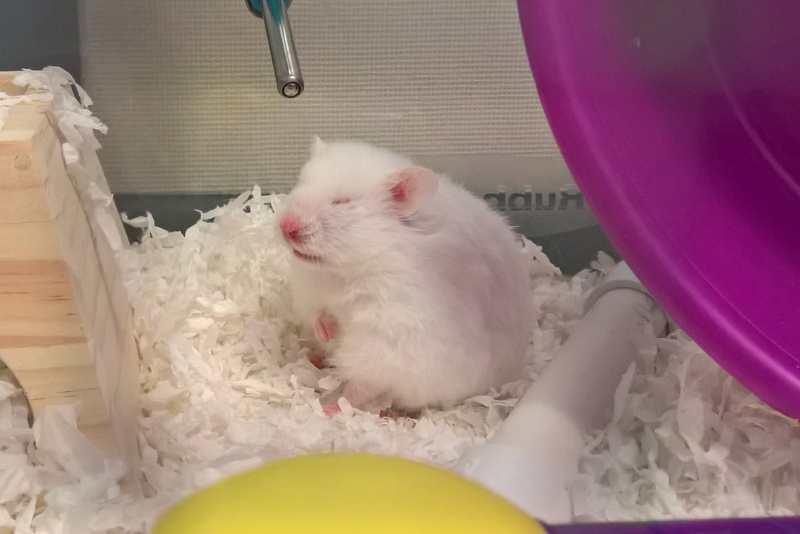 And here are a couple bonus pics of Murray, Sherberta, and Chloe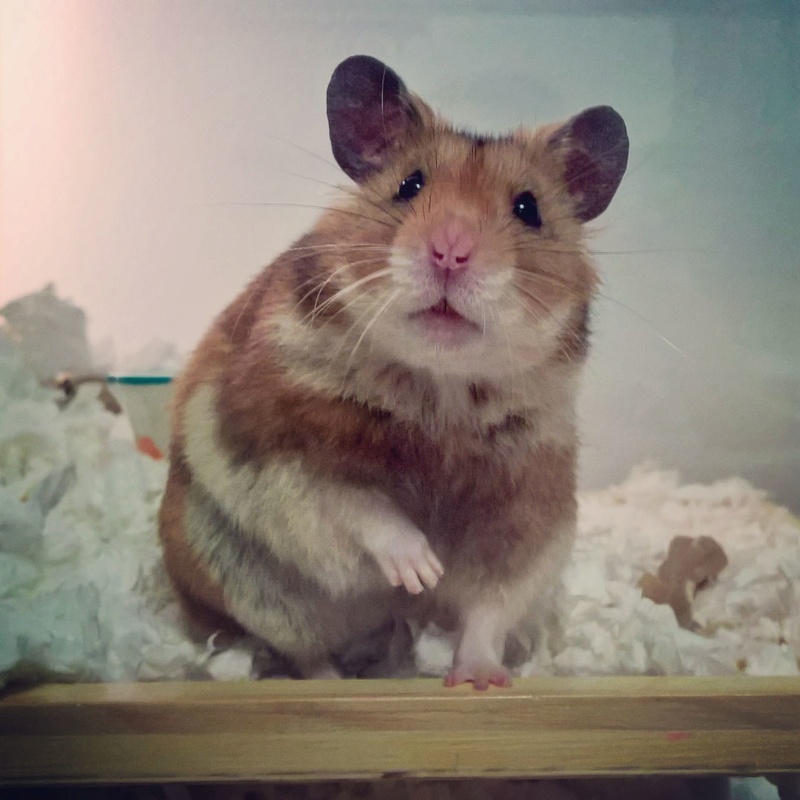 _________________
Lady mice
: Winnifred & Sally/Georgie & Harriet Potter, Spec, Erzulie, Lucille, Clementine
Gentleman mice
:  Lil Smokey, Magnus, Norman, Alexander
Natal multimammate mouse (ASF):
Agatha
Other pets
: Little Buddy, Kevin (cats) Sherberta, Dustin, Lidiya, Chip, Squiggy, Nina, Harold, Spike, Mia, Mim, Henrietta(hamsters), Chloe and Zoey (chinchillas), Herman/Figaro Whooopers/Burlington (guinea pigs)
 Penny, Honeybun, Lucy, Annie, Gilly, Furgie, Tedward Wigglesworth, Olivia, Goose, Sweet Katie, Binky, Delilah, Bitsy, Boopers, Sprout, Splotchy, Eva, Slappy, Shuggie, Fancy Pants, Jellybean, Charlie, Murray, Sally, Maya, Gunther.
Moderator





Join date

: 2016-04-03


Posts

: 2455


Likes

: 741










Awwwww! I love chinese hamsters! I want to get one someday so bad, I wish they weren't illegal
. They are my favorite non-syrian hamster, even though I've never seen one in person
She's so cute!
Wow, you got an eyeless white hammy? That's cool, it's great that she found a loving home with you
Love that picture of Murray.
Hero Member





Join date

: 2016-06-13


Posts

: 1762


Likes

: 480










Awww, they're do adorable! Congrats!
_________________
currently without meece but always remembering:
Cheeseburger, Bacon, Twix, Hashbrown, Daryl,
Celyn, Rina, Seren, Hazel, Arsinoe, Tilda, & Eulyn
Hero Member





Join date

: 2016-04-03


Posts

: 3434


Likes

: 957








---
Permissions in this forum:
You
cannot
reply to topics in this forum