(Sorry if this isn't the right topic to post this on)
Ok so some of you may have seen my previous post that yesterday I got a new mouse named Marshmallow. When I bought her  looked like a lil fatty. But now i'm not sure if shes just fat or pregnant. I already have 2 mice (All female) and when I first got them a few months ago their behaver seemed a little different. They we're obviously caution and scared of me but both we're curious and moving around a lot, plus not as jumpy. Marshmallow however, seems more scared and jumpy. Even when I first got her, in the little box they put her in she would usually just stand there, and yes, she would move but she didn't seem as curious as my other 2 mice. Marshmallow is the 3rd mice i've ever owned so that could be just her personality and she's just a fatty but idk.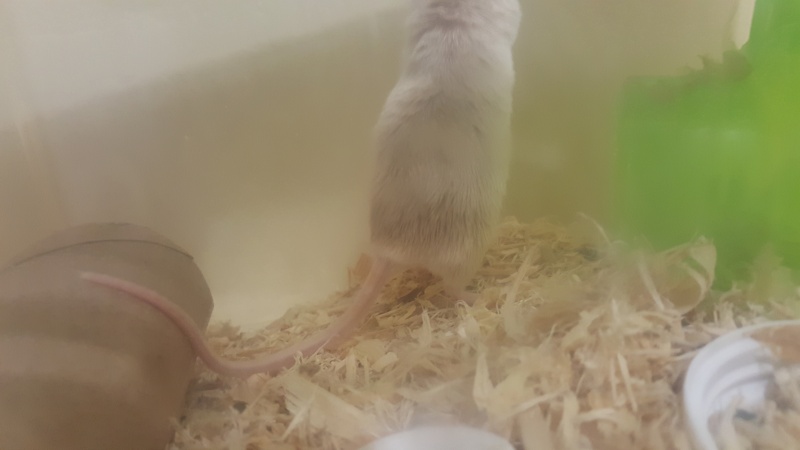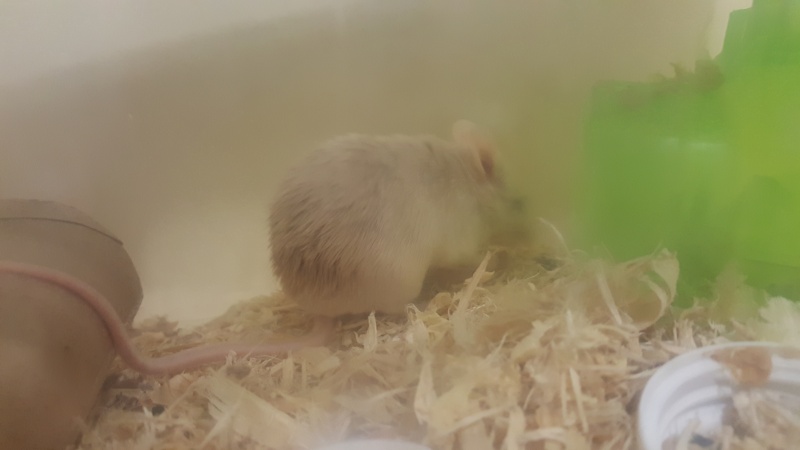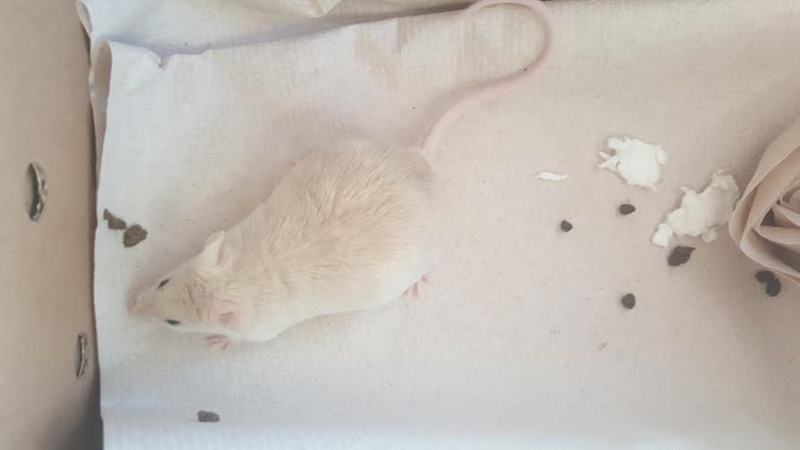 Full Member





Join date

: 2016-05-23


Posts

: 74


Likes

: 8







It's hard to tell from the pictures. It could be either.
How is she now?
Sr Member





Join date

: 2016-04-28


Posts

: 140


Likes

: 10





I just came here for the title
I don't really have advice to give tho whoops. Good luck!
Sr Member





Join date

: 2016-04-21


Posts

: 217


Likes

: 18







She looks more pregnant than fat to me. Where did you get her from? Was it a place that keeps sexes together?

The stuff about her being scared can probably be attributed to her being in a new place. Just leave her alone and give her a few days to settle in. She'll come around.
Hero Member





Join date

: 2016-04-06


Posts

: 1725


Likes

: 256





I'm guessing the OP already has their answer by now.
But I'm curious to know how it turned out. I hope they'll update soon.
_________________
currently without meece but always remembering:
Cheeseburger, Bacon, Twix, Hashbrown, Daryl,
Celyn, Rina, Seren, Hazel, Arsinoe, Tilda, & Eulyn
Gerbils: Oghren & Merin / Jeffrey, Geoffrey, & Jeffri /
Hamlet & Horatio / Emrys, Cream, & Hershey / 
Bill & Frances  
 Hamster: Daydream
Hero Member





Join date

: 2016-04-03


Posts

: 3663


Likes

: 1024







lol op here. I hadn't checked on this thread in a while since I got no replies quick enough. To answer your question shes just fat
But i'm pretty sure she was a mom tho. She has a hole in her ear liked they marked her and there was tons of mice that looked the same (She was the only different one). But even tho shes a fatty shes still a good girl and a silly happy mouse
(She just woke up here lol)
_________________
hEEEEY
My Mice:
Luna
Sol
Marshmallow
Full Member





Join date

: 2016-05-23


Posts

: 74


Likes

: 8







Oh wow, she is a big girl! Yeah sometimes the only way to know if a mouse is fat or pregnant is to wait and see.

_________________
Current Mice: Honey, Violet, Flora, Fauna and Merryweather.
Rainbow Bridge: Daisy, Peach, Ivy, Penelope, Hazel, Ruby, Clover, Peanut, Minnie, Ginger.
Hero Member





Join date

: 2016-04-12


Posts

: 1362


Likes

: 218







Yes, she is a big girl - sooooooooooooooo cute!!
Hero Member





Join date

: 2016-06-27


Posts

: 1818


Likes

: 599








---
Permissions in this forum:
You
cannot
reply to topics in this forum