+4
Blessed
CallaLily
AnonymousMouseOwner
FuzzyMouse
8 posters
I was just wondering if anyone knows of some good mouse youtube channels that give out good information. Thanks so much!
I have one, but I have only made one care video about wheels. The rest of my videos are just videos of my pets (mostly mice). https://www.youtube.com/channel/UCIep-VOhEjeTsilL7Sk2fFQ?view_as=subscriber

I like a lot of mouse Youtubers, but unfortunately most of them aren't channels that make care videos. If you're interested in other types of mouse videos, you can check out MouseyLove, Willow Mousey, and MooMooMouse.

I know of a mouse care Youtuber, but I don't necessarily agree with all of their care.

Sorry I'm not much help...
_________________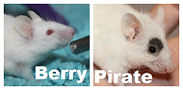 Remembering: Violet, Snow, Holly, Lilac, Clover, Petal, Cotton, Sugar, Autumn, Sage, Rocky, Jack, Willow, Blossom, Sierra, Amber, Olive, Scout, and Daisy
I subscribe to MouseyLove, CreekValleyCritters, Lily's Mice, Ilana Bram, and AnonymousMouseVideos.  None of them really do care videos but you can see some neat examples for toy ideas and such (not to mention all the cuteness).
I'm with
@AnonymousMouseOwner
, I can't think of any youtuber that does mouse care videos that I personally would recommend. Many videos I see don't provide very good care info or they're very old and out-dated.

CallaLily

Hero Member





Join date

: 2016-04-03


Posts

: 3937






Anna's Animals is a good one. Just search her name on YouTube and her picture will be a mouse sticking its head out of something. And, CallaLily, I've watched some of CreekValleyCritter's videos, too, and she's a pretty good film-maker, if you'd call it that?
I especially like the video titled something like, When Mice Go Bad (there's two versions of it). Have you watched that one?
It's really fun to watch, because it's like watching a mini-movie... (well, technically you are, lol.)
_________________
Blessed are the undefiled in the way, who walk in the law of the LORD. Blessed are they that keep his testimonies, and that seek him with the whole heart. - Psalms 119:1-2.
Oh, aren't we blessed? =)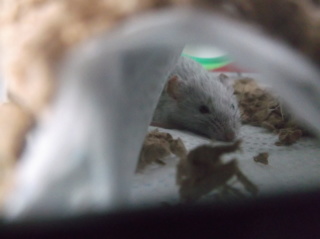 Blessed

Sr Member





Join date

: 2017-10-26


Posts

: 347






Two of my personal favorite Mouse Youtubers are Zoe Tuinman and Anna's Animals.
Zoe Tuinman does a variety of animals on her YouTube channel, (hamsters, mice, rabbits) and she has some personal experiences as well. She is a very relatable person who can help guide you through raising your pet.
Anna's Animals has to be my all time favorite Mouse YouTuber. She taught me basically everything I know today. She has a very good selection of videos about mice ranging anywhere from Cage Tours, Nutrition, DIY's, Treats, and even dealing with the loss of a pet. Her opening theme song is catchy as well.
I hope to start a YouTube channel soon as well. Hope this was helpful!
Edit: Check out Erin's Animals! She is a great YouTuber with a variety of adorable pets. She gives a lot of good care information in here videos, and is very professional. Highly reccomend.
I've writers block that comes and goes and I need to find a way to get rid of my writers block. It can occasionally be so bad I can barley make sentences. Any tips? how to delete playlist on youtube

sirat

New Member





Join date

: 2023-05-23


Posts

: 9



Personally, I think Emiology is one of the best mouse youtube channels.

animalgirl555

Full Member





Join date

: 2022-10-11


Posts

: 53






I really enjoy reading this thread about the mouse youtube channel. You are provided very good knowledge.hallcon drivers portal login
Similar topics
---
Permissions in this forum:
You
cannot
reply to topics in this forum