+4
Winter Moose
Mice Are Cute
AnonymousMouseOwner
dawnkittenz
8 posters
Please comment name ideas!!
Hello! I finally managed to get some pictures of my mouse onto my pc
 These pictures were taken about a week ago when I first got him / her.
Here are the pictures: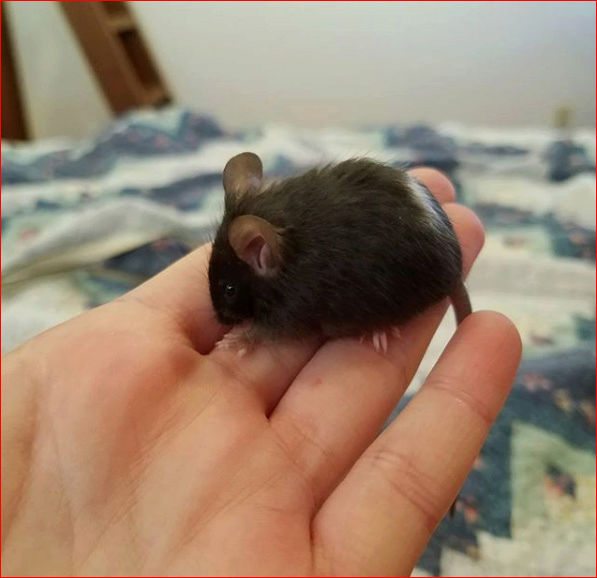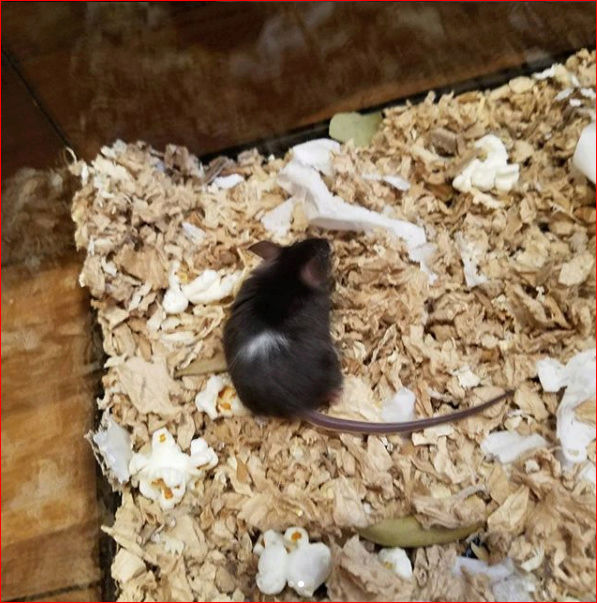 Name ideas? PLEASE comment as many as you can!  
*explicit warning *
I'm assuming they're a girl since my friend told me male mice had large noticeable testicles? And this mouse had two holes  

dawnkittenz

New Member





Join date

: 2017-10-17


Posts

: 17






She's super cute! Very tiny!
Not sure about names. I like to go on baby name websites and search for names. Many of them have filters so that you can find a certain style or type of name.
All mice have those "two holes" you mentioned. However, males also have a large bulge on their bum. If you see a bulge, then it is likely your mouse is male. However, even if you don't, males can sometimes hide it. So to know for sure, I suggest following instructions on this thread on how to sex mice:
https://www.petmousefanciers.com/t45-sexing-mice
Names (compiled)

Luna
Fenga
Artemis

dawnkittenz

New Member





Join date

: 2017-10-17


Posts

: 17






Turns out SHE is a HE. Thanks!

dawnkittenz

New Member





Join date

: 2017-10-17


Posts

: 17






Awe He is adorable! I like the name Duncan, but that's just me. It reminds me of Christmas time and warm cozy socks!
I like the name Tinsel, even though it isn't Christmas, he looks like a Christmas mouse. You could also name him Poltergeist, Spider(looks like a lil bugger and he's itsy bitsy), or Obsidian(Obie for short). I like weird names. *cough*Sir Moose Mousse Monkey Errol Martin Mouse*cough*

Winter Moose

Full Member





Join date

: 2017-02-14


Posts

: 87






He's so tiny! Maybe something like Star (or you could do the Spanish version, Estrella, if you know any Spanish, although maybe that's miss if a girl's name?), or... something like Walnut or Almond? Reminds me of the black walnuts in our backyard. Espresso, maybe? Marmite is always a good name if you're British or familiar with Marmite XD Not very good at names, sorry! He's very cute though
What an adorable little guy.
If that white patch on his back is the only white he has, why not Patch?

Blessed

Sr Member





Join date

: 2017-10-26


Posts

: 347






Sasha (Sash for short (my daughter's suggestion, because it's like a sash on his back))
Blaze (because of the white blaze on his back)
Nova (back marking could be considered as a star-burst)
Pluto (because he's tiny, like a dwarf...planet)
Last edited by moosticks on Thu 02 Nov 2017, 1:49 pm; edited 1 time in total (Reason for editing : Whoops, HE, not she!)

moosticks

Jr Member





Join date

: 2017-10-30


Posts

: 38






Gerald/Geraldine

By the way, that is a darn cute mouse!

scaredymouse

Hero Member





Join date

: 2016-04-03


Posts

: 2458









Similar topics
---
Permissions in this forum:
You
cannot
reply to topics in this forum