Becky touched my heart and soul, she was my baby and our beloved alpha. My "momma" mouse, even though she never had any litters. Momma mice are something special, and Becky qualified. Becky's girls will always be "her" girls.
Becky turned two in June, and she packed a whole of lot of living into her 28 months here. From the beginning she was so charming, begging to be out and not go back home. That changed a little when she got her little colony, but she was always a sweetheart to all. She passed overnight with her sisters, but we had time to say our goodbyes in the evening. She climbed out, and as usual all of her girls followed her, and while they played she rested in the crook of my arm. When it was time to go home she scampered off with her favorite treat, a fantastic memory to add to all of our other great ones.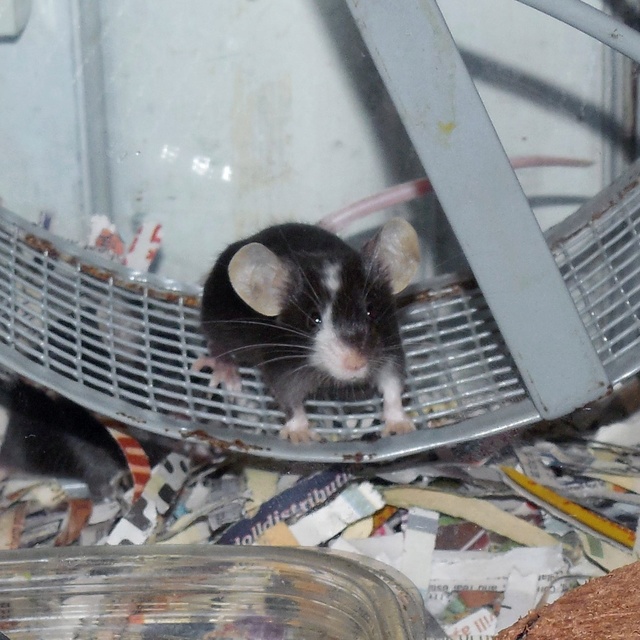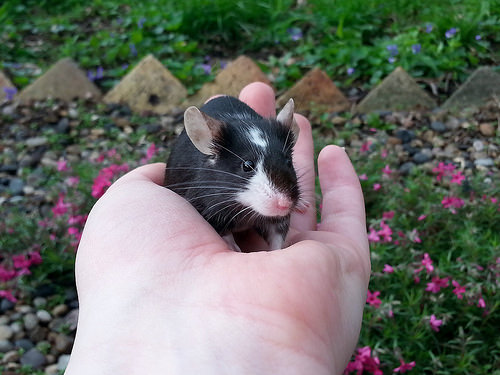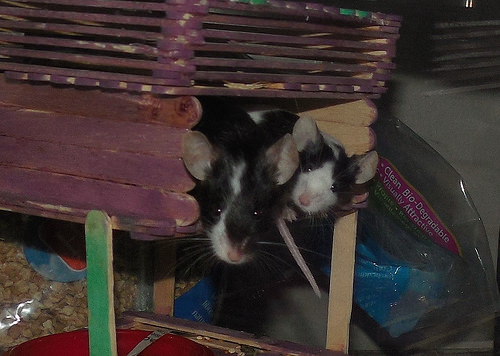 _________________
Always believe that something wonderful is about to happen.

~Alex, Verity, Tulip & Finnegan~
~Milo~
Moderator





Join date

: 2016-04-06


Posts

: 2839


Likes

: 795







Awww, so sorry for your loss and Becky's girls loss. She sure was a pretty girl and sounds like she was a real sweetheart. She had a wonderful life with you! Hope you are doing ok. (((Hugs)))
Hero Member





Join date

: 2016-06-27


Posts

: 1818


Likes

: 591







Aw, she sounds like she was a Gilly.  I'm sorry for your loss.  But its always nice when they leave us with such good memories and when we know we succeeded in giving them a good life.
_________________
Lady mice
: Winnifred & Sally/Georgie & Harriet Potter, Spec, Erzulie, Lucille, Clementine
Gentleman mice
:  Lil Smokey, Magnus, Norman, Alexander
Natal multimammate mouse (ASF):
Agatha
Other pets
: Little Buddy, Kevin (cats) Sherberta, Dustin, Lidiya, Chip, Squiggy, Nina, Harold, Spike, Mia, Mim, Henrietta(hamsters), Chloe and Zoey (chinchillas), Herman/Figaro Whooopers/Burlington (guinea pigs)
 Penny, Honeybun, Lucy, Annie, Gilly, Furgie, Tedward Wigglesworth, Olivia, Goose, Sweet Katie, Binky, Delilah, Bitsy, Boopers, Sprout, Splotchy, Eva, Slappy, Shuggie, Fancy Pants, Jellybean, Charlie, Murray, Sally, Maya, Gunther.
Moderator





Join date

: 2016-04-03


Posts

: 2455


Likes

: 741










I'm sorry to hear about Becky. But it sounds like she went peacefully and I'm glad you were left with another happy memory.
_________________
currently without meece but always remembering:
Cheeseburger, Bacon, Twix, Hashbrown, Daryl,
Celyn, Rina, Seren, Hazel, Arsinoe, Tilda, & Eulyn
Gerbils: Oghren, Emrys, & Merin
+6 babies!
Hamster: Daydream
Hero Member





Join date

: 2016-04-03


Posts

: 3492


Likes

: 967







I'm so sorry for your loss, she was beautiful
Hero Member





Join date

: 2016-06-13


Posts

: 1773


Likes

: 481











---
Permissions in this forum:
You
cannot
reply to topics in this forum