+2
Rodents rock!
scaredymouse
6 posters
My sweet little cat Maya passed away peacefully at home yesterday.  She had a brain tumor, so we knew her days were numbered but we did not expect her to go like this.  But it was a blessing really, she spared me having to make the decision tho let her go when things got worse.  We are beyond devastated.  She was 12 years old and has been my faithful companion through some of the worst times of my life and i  don't know how to live without her.  We are still in shock...it hasn't really sunk in yet.  
i might be MIA for a couple days... But if anyone needs me, feel free to pm me, that sends me an email alert.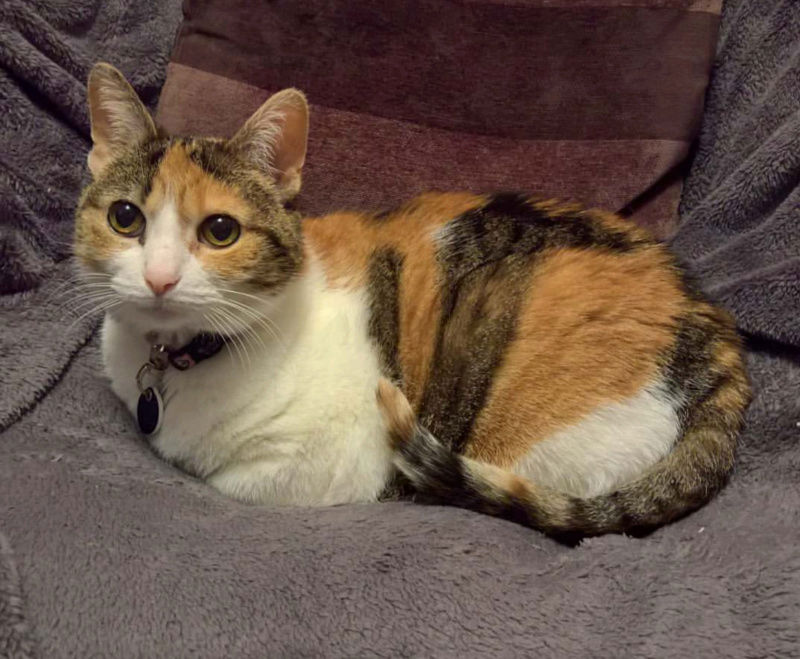 _________________
Lady mice
: stormy, Dahlia, lily, Ella billie, coco, maggie
Gentleman mice
: milo, jimmy
Other pets
: Little Buddy, Kevin (cats) robert, lulu, Englebert, harold, Gerald, Zumi, nico, charlie, (hamsters), stella (gerbil), Gilly (hedgehog)
 Penny, Honeybun, Lucy, Annie, Gilly, Furgie, Tedward Wigglesworth, Olivia, Goose, Sweet Katie, Binky, Delilah, Bitsy, Boopers, Sprout, Splotchy, Eva, Slappy, Shuggie, Fancy Pants, Jellybean, Charlie, Murray, Sally, Maya, Gunther, Lil Smokey, Magnus, Norman, Winnie, Sally, George, Harriet, Spec, Erzulie, Lucille, Agatha and Clementine.

scaredymouse

Hero Member





Join date

: 2016-04-03


Posts

: 2458









Awww, I'm so sorry for your loss Scaredy. It's a blessing Maya passed peacefully at home and didn't have to go to the vet. Also good you didn't have to make that difficult decision. She had a long and wonderful life with you. You take care. (((Hugs)))

Rodents rock!

Hero Member





Join date

: 2016-06-27


Posts

: 1818






Maya was beautiful, so sorry to hear. May loving remembrances supersede sorrow.  

Peachy

Moderator





Join date

: 2016-04-06


Posts

: 3164






I'm so sorry for your loss.

CallaLily

Hero Member





Join date

: 2016-04-03


Posts

: 3937






Oh no... I'm so sorry that I'm only seeing this now. Maya was such a beautiful, lovely cat... I'm so sorry for your loss. Her memory will forever be cherished
_________________
Proud owner of two crazy one year old cats, Salt (grey and white) and Pepper (tuxedo)!
No mice... yet

See my Etsy Shop at www.etsy.com/shop/ArtistwolfDesigns
Oh, Scaredy, I'm so sorry to learn about Maya. She was such an integral part of your life and, by extension, ours, too -- I remember you joking that she liked to sit in the rodent playpen because she "enjoyed a good seed mix"! Hope you're giving Kevin extra kisses as I'm sure he misses her, too.

_________________
Mouseless but now Hamster-powered
Over the Rainbow Bridge: Chablis, Merlot, Bombay, Frascatti, Mimi, Musetta, Lucia, Carmen, Tosca, Tara, Buffy, Willow, Anya, Cordelia and Imogene the Syrian Hamster
Also Mom to Clare Bear cat and Hermit Crabs Big Enzo, Charles Paris and Mr Pinch

MesaMouse

Hero Member





Join date

: 2016-04-24


Posts

: 702






Similar topics
---
Permissions in this forum:
You
cannot
reply to topics in this forum