Little Ares was sexed wrongly at the store, and he's indeed a boy. Unfortunately this means he can't stay with us -- we don't have the resources to house a male mouse long term, so I'll have to hope he finds another loving home elsewhere.
I'll be sexing the next mouse myself, trust me. However we already have a cage set up...he's only lived in it for a day. Can I reuse the set up for the next mouse?
I'll replace the nesting/bedding material and wipe it down. I have antibacterial wipes that are only mildly scented. Would it be okay this way, or do I need to toss the items he used? He seems very healthy -- active, clean, eating and drinking, etc.
Here's the items in the quarantine cage, along with some proof of his activity.
That's the clearest picture you can get of him!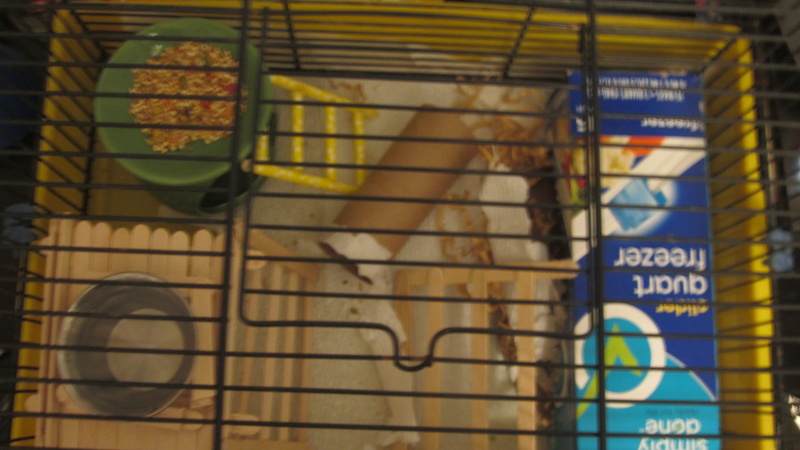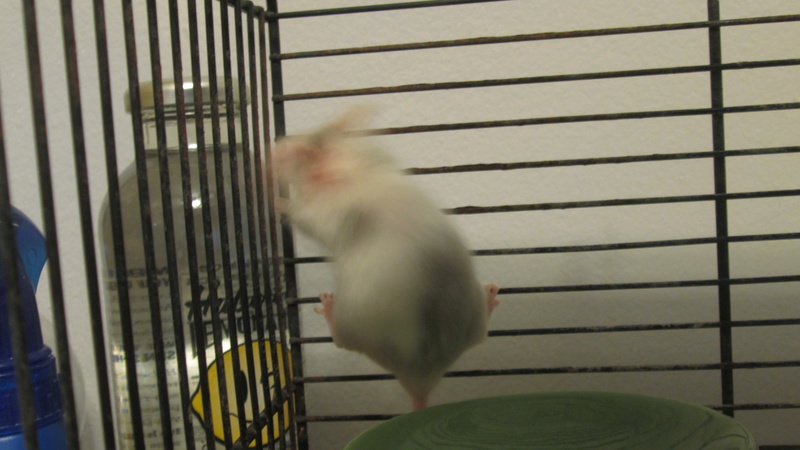 _________________
Remembering Maier, Graham & Garcia
I feel like I probably should've guessed he might be male. He's missing about 50% of his ear from a fight he'd gotten in as a young one, but it didn't click.

I'm glad we didn't get the other girl they had housed with him. She's carrying some kits, no doubt.
_________________
Remembering Maier, Graham & Garcia
Yes, it's perfectly fine if you reuse the cage for a new mouse.
He sounds sweet, and he looks beautiful; I wish I could have him.
Sr Member





Join date

: 2017-10-26


Posts

: 347


Likes

: 84







He really is so funny. I wish we could keep him but I'm not allowed any more cages and we can't get him neutered. Boys have a lot of personality -- I'm convinced to get one when I'm moved out and have the options, thanks to this little man.

He's very pretty. He's a satin, and I think broken lavender or silver.

---
Permissions in this forum:
You
cannot
reply to topics in this forum