Hi,
As this forum has been so helpful in the past I ask for your advice again after some pretty unfortunate events.
Some may remember a previous post I submitted titled "Suggestions as to why my mice are so tiny?" In short, I purchased a trio of young female fancy mice (Maggie, Scruffy and Evie) in September and two were of an unusually small size. After consulting with others, including many of yourselves, it became clear two of our little girls were born with negative genetic traits that made them very small and very sickly. As a result of this, unfortunately, Maggie died in November and Scruffy followed 3 days ago.
My question now concerns Evie, my largest and healthiest girl, who has never had any health issues. I'm worried about her well-being now that she is by herself for the first time in her life.
She is eating and drinking and generally seems fine, she's in a glass, three tier, 60(ish) litre aquarium and is overall quite active. Regardless, I do not know if this behaviour will change and she will become somewhat depressed considering all that has happened.
I understand cage variation and frequent new toys may help? Getting her out as frequently as possible? Or should I even begin to consider introducing a new mouse to the aquarium to keep her company, or will territorial issues likely follow?
Apologies for the long post. I would be incredibly grateful for any input into what I can do to make Evie the happiest mouse possible.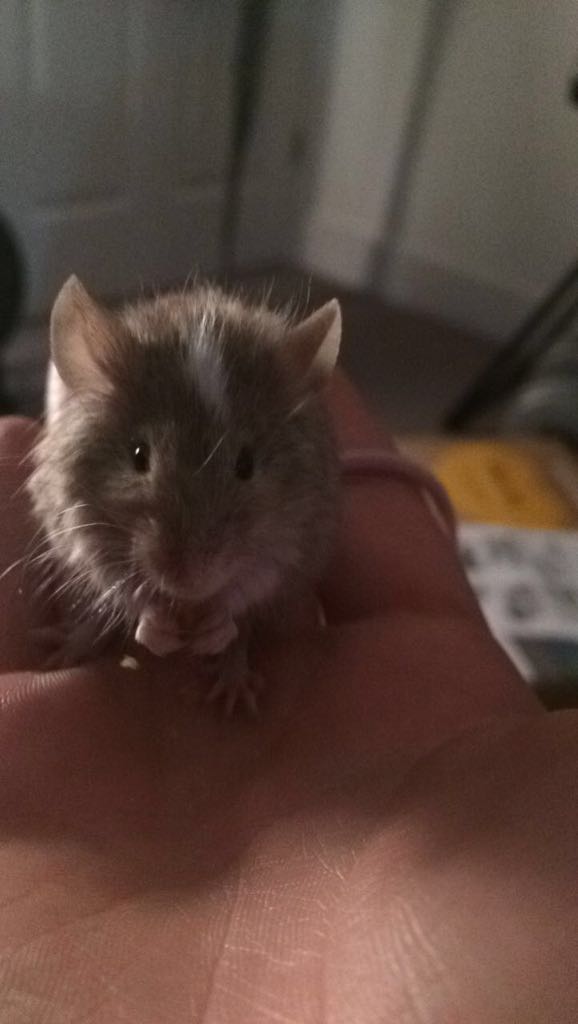 Maggie, (August 2017 - November 2017)
Scruffy, (August 2017 - January 2018)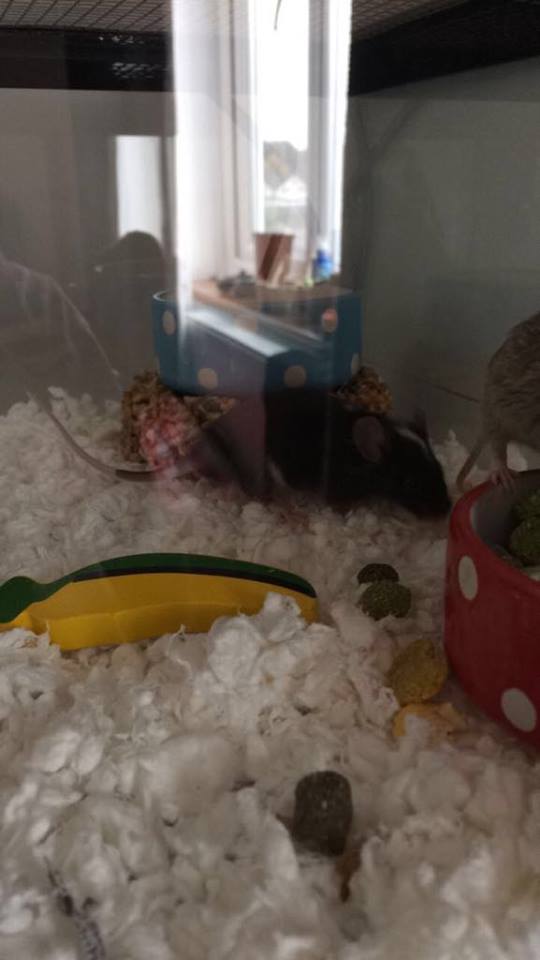 And Evie

Charlie27

New Member





Join date

: 2017-10-31


Posts

: 3



I would just get her new friends! It's the easiest solution. :3
_________________

CinnamonPearl

Hero Member





Join date

: 2016-04-06


Posts

: 1725




I'm so sorry about Maggie and Scruffy, the best thing now would be to get another mouse friend or two, like CinnamonPearl said, so that Evie won't be so lonely. After you quarantine them, you should be able to bond the new mice/mouse with Evie, and once they've bonded there likely won't be any territorial issues. I have never owned female mice before, but others have so I'm sure they can answer any questions you have about how to introduce any new mice. There are also several topics through out the forum that talk about that as well. Wishing you and Evie well

CucumberMouse

Sr Member





Join date

: 2017-09-25


Posts

: 158






I went through this recently myself. Get her new friends as soon as you can, but of course, quarantine takes time and sometimes people decide they don't have the means to continue owning mice. If your girl is young though, do continue the colony. She has a long life ahead of her, at least in her eyes.

My girl became depressed a few days after her friend died. It was totally heartbreaking -- handle her as much as possible. This makes a huge difference. If your mouse has favorite toys, treats, or activities, let them at it. Graham likes building nests, boxes, and climbing. These kept her distracted when I wasn't around to hold her. I also scatter fed food so she would have more to do.

When I upgraded the habitat, her depression pretty much stopped showing. She has new things to do, popcorns constantly and of course, wants nothing to do with me. For a while though, I didn't think her depression could get much worse.



River

Hero Member





Join date

: 2016-06-19


Posts

: 1486






While you're waiting on your new mice and the quarantine process (or if you're deciding to get out of keeping mice for whatever reason), you can treat your lone girl much like you would a buck.  Spend as much time as you can with her (at least 2 daily sessions if you can), swap toys out or rearrange them often, give her new things to explore and new or favorite treats, maybe even try giving her a
fake friend
. Good luck.

CallaLily

Hero Member





Join date

: 2016-04-03


Posts

: 3937






Similar topics
---
Permissions in this forum:
You
cannot
reply to topics in this forum