She's settled back in well and other than the watery eyes (which I'm still a bit wary of, but so far so good), is healthy.
Do you guys think she's a lightly marked brindle or perhaps just taking more time to adopt her colors? What is her fur type called? It seems longer than any of my other mice.
She's definitely a big brindle, in any case. She doesn't even seem chubby like I expected - just big!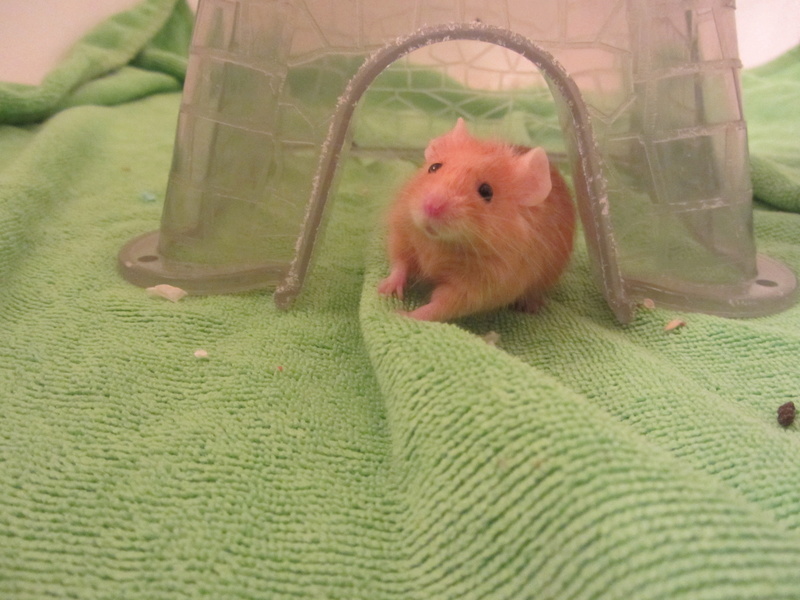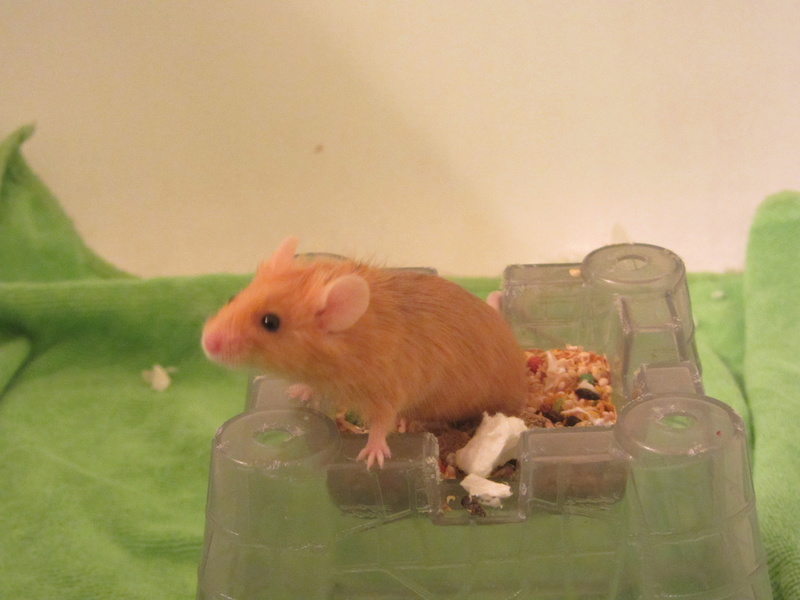 _________________
Goose & Otter* ♂ 

Remembering Mr. Bald ♂, Tipsy, Topsy, Maier, Graham & Garcia ♀
*Neutered male group. Do not house intact males together.*

River

Hero Member





Join date

: 2016-06-19


Posts

: 1481






She's adorable! In the UK I'd say her coat was a fawn colour (have a look here:
http://www.thenationalmouseclub.co.uk/selfs.php).
Don't know about the US...
She could also have some longhaired genes if her coat seems long - my boy Pumpkin has long fur like that!

_________________
Remembering Basil, Pumpkin & Colin
I've blabbed about them so much that everyone knows by now, but Lucas changed noticeably over a few months every few months, and Cora changed A LOT in only a few days. I've also had brindles who had light markings when they were young that went away and never came back, and yellow mice who got light markings with age. Brindles can be so unpredictable, I think it's part of the fun.
Garcia is adorable!

Peachy

Moderator





Join date

: 2016-04-06


Posts

: 3164






Garcia is gorgeous! What a little looker
She looks a little like my girl Scully! Scully came from a litter with some very gently marked brindles, but has never developed markings herself. Garcia seems to have some slightly darker patches (not quite brindle, just deeper pigment) on her back in some of these photos, which Scully gets from time to time and then loses. I think it might have something to do with the brindle gene!
My mice all seem to have longish fur too - it's quite a common coat here in Australia it would seem.
Photo below of Scully on the left for comparison. Ginger mice represent!

sweetlings

Jr Member





Join date

: 2017-02-24


Posts

: 32



Thank you!

Yeah, she does have some darker colors. There is one gray-ish spot alongside the darker orange, but its less noticeable now, so we'll see. I've never had a mouse change noticeably overtime, so it'll be interesting to see.

I've asked a few other forums about the watery eyes/allergy diagnosis and a lot of people seem to think she may has scar tissue on the eye making it more sensitive to irritation. I'm still working on eliminating allergies, though. Debating when to introduce her has been a confusing process! So many different opinions.

River

Hero Member





Join date

: 2016-06-19


Posts

: 1481






---
Permissions in this forum:
You
can
reply to topics in this forum