I have three female mice who are all only a few months old. 2 weeks ago I started noticing that one of them seemed to be pregnant, which she was and had a littler of 6 on the 10th of January. The only issue is that she has made her nest in the top compartment of the cage and I am worried that when the babies start to get more mobile they may fall down the tube and injure themselves or wont be able to make it back up (can be seen in picture ).
I was thinking about moving her nest and the babies to the downstairs part of the cage but I think that may irritate mummy mouse a bit as she feels much safer upstairs. I am also unsure whether their cage is sutable for them to be in anymore because of the space between the wires and all the different levels as I don't want any babies trying to squeeze through or falling.
I'd also prefer not to separate mummy and her babies from my other 2 mice as they all share the role of looking after them and I would feel a bit mean.
So basically just curious to know someone elses thoughts on whether I should move her nest and the babies or possibly get a new cage that would be safer for them or any other suggestions.
And if anyone has some good recommendations of cages that would suit these conditions that would be great to know. I also live in Far North Queensland in Australia so I would prefer a wire cage as a tank would get way to hot for them. Thankyou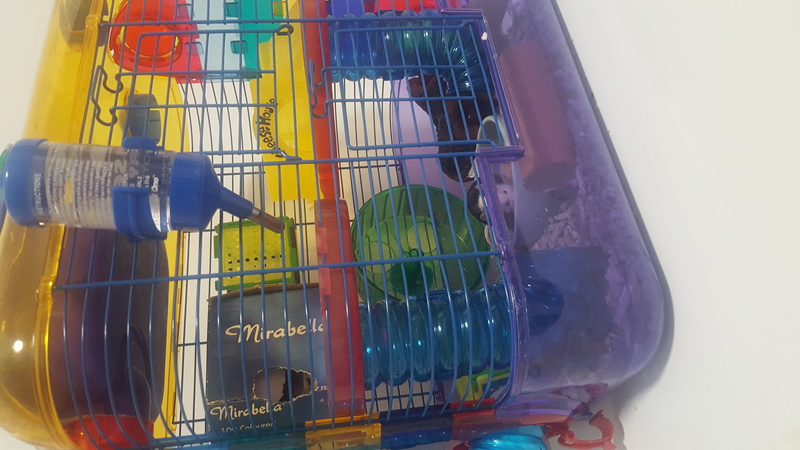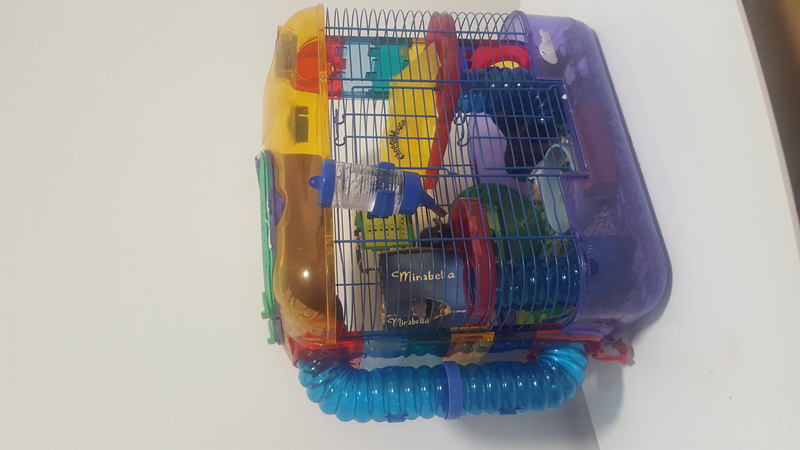 Mlo

New Member





Join date

: 2018-01-16


Posts

: 4



Welcome!
I agree on finding something new... Those cages are dangerous for babies and much too small for any number of mice. Unfortunately I don't know what cages are available for you so I can't recommend one. I will say, though, that the safest enclosure for babies is something with solid walls, like a fish tank or bin cage. These are useful to have on hand for temporary situations (like quarantine, babies, time outs, etc) so would be a good investment anyway.
When you find something suitable, I would move the whole top piece into the new enclosure rather than try to move the nest. Add in the bedding from the old cage so it still smells like home. We don't usually recommend leaving other mice in with a nursing mom and her babies, but ultimately that's your call.

Peachy

Moderator





Join date

: 2016-04-06


Posts

: 3152






I was wondering, how long have you had them? Because if the mom wasn't pregnant when you got her, then you might want to check again to make sure it's actually 3 females you have. So you don't end up with even more mousy babies.

deleted

Jr Member





Join date

: 2018-01-10


Posts

: 20






Thankyou for your advice. I will have a look around and see what I can find for a new cage. The only thing I was worried about with getting a tank or a bin cage is the ventilation just because it gets quiet hot where I live and I dont want them to overheat.
I also was going to separate the others from the mum but I made sure I kept a very close eye on them to see how they were treating eachother and if they were stressing her out I would have removed them but they seemed to be helping her and I thought it would be best to keep things familiar for her as it was her first litter.
I also have double checked that they are all females which they are. I have had them for about 3 to four weeks and the petshop that I got them from unfortunately keeps both the males and females together so she would have been pregnant when I got her. I would have prefered to not get mice from these conditions and from somewhere who has a bit more respect for the animal but they are the only people that I could find who breed them in my city which is unfortunate.
Thankyou again for your help

Mlo

New Member





Join date

: 2018-01-16


Posts

: 4



Yup, you never wanna get mice from a place that keeps both sexes together. You're pretty much 100% guaranteed to get a pregnant girl.

I would upgrade your cage to a 10 gallon tank. It's room enough for three girls to live in comfortably. You'll also need to get cages for the babies. You'll need a big enough cage for all the girl babies to live in, and one 10gallon tank for each boy. Have you taken a look at the babs and counted how many of each gender you have?

CinnamonPearl

Hero Member





Join date

: 2016-04-06


Posts

: 1725




Ok great I will look at getting one in the next few days and transfer them over.
I have tried to see what genders they are but its a bit hard to tell. They are only a week old today and they all look very similar

Mlo

New Member





Join date

: 2018-01-16


Posts

: 4



Similar topics
---
Permissions in this forum:
You
cannot
reply to topics in this forum