I have four male mice, littermates kept in one large enclosure. There has not been any issues with fighting.  I have noticed humidity issues over the last couple days due to a cage change.  I thought I fixed it and everything seemed well until this morning, I noticed that two mice have bloody and scabby bottoms right above the tail.  They also seem lethargic and not interested in food.  The other two mice are fine.  Here is a very bad photo, but it shows what I've described.  This happened overnight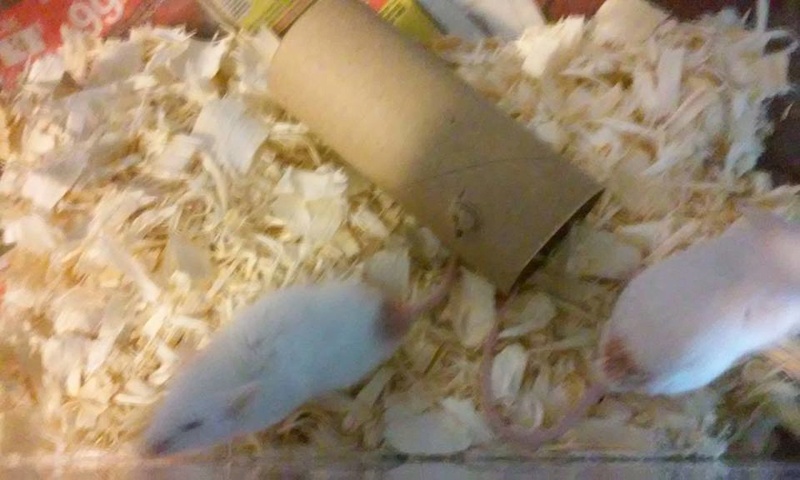 .

geocachelinda

New Member





Join date

: 2018-01-26


Posts

: 3



Is it possible they have been fighting when you're not around? Please check out this thread which gives great examples on why male mice should not be housed together.
https://www.petmousefanciers.com/t142-males-living-together-warning-graphic-photos
. More often than not, once males mature -littermates or not- they will become very territorial and fighting will happen. In captivity, the submissive males have no where to go to get away from the dominant male so this almost always leads to severe injury or death. I suggest separating them all.

CallaLily

Hero Member





Join date

: 2016-04-03


Posts

: 3937






I really see this more as an illness than fighting. They are both sore on the exact same area. They are both lethargic. I'm keeping a close eye on them and have separated them from the other mice. I do appreciate the input and will certainly take that into consideration. I'm watching the other two males as well to see if they develop this problem.

geocachelinda

New Member





Join date

: 2018-01-26


Posts

: 3



I would suggest separating them too. I think when mice chase each other, they are facing the other mouse's rear end, which makes it the easiest place to bite. Even if the scabs aren't from fighting, its pretty likely that you will have a fight at some point with male mice. I haven't ever heard of a disease that makes mice lose fur in their back end, especially one that works so fast as to give results like that over night, but maybe someone else here has? Aside from being lethargic an the missing fur, are there any other symptoms? Do you notice the mice avoiding socialization with you or the other mice more? You said you thought there were some humidity issues that you had fixed, what were those issues?

CucumberMouse

Sr Member





Join date

: 2017-09-25


Posts

: 158






That's an incredibly common place for mice to get injured while fighting, and mature male mice are not meant to live with other mature males... injuries from fighting would be my bet too. A few years ago I had a female who passed from infected bite wounds starting at the base of her tail and going up her back. No fun.
They may not seem to be feeling their best because they're scared and in pain. I would also suggest separating them all.

Peachy

Moderator





Join date

: 2016-04-06


Posts

: 3164






Hey everyone, you were right, they were fighting! One mouse passed unfortunately, but the other males are separated and doing fine. Thanks for your advice!

geocachelinda

New Member





Join date

: 2018-01-26


Posts

: 3



---
Permissions in this forum:
You
cannot
reply to topics in this forum