Hello again!
I am planning on getting three girls either this week or next week and wanted some opinions on my cage setup.
It is an IRIS Christmas tree bin from Wal-Mart which I believe is around 700 square inches. I know it is best to start in a smaller cage, but this is all I have, will it be okay?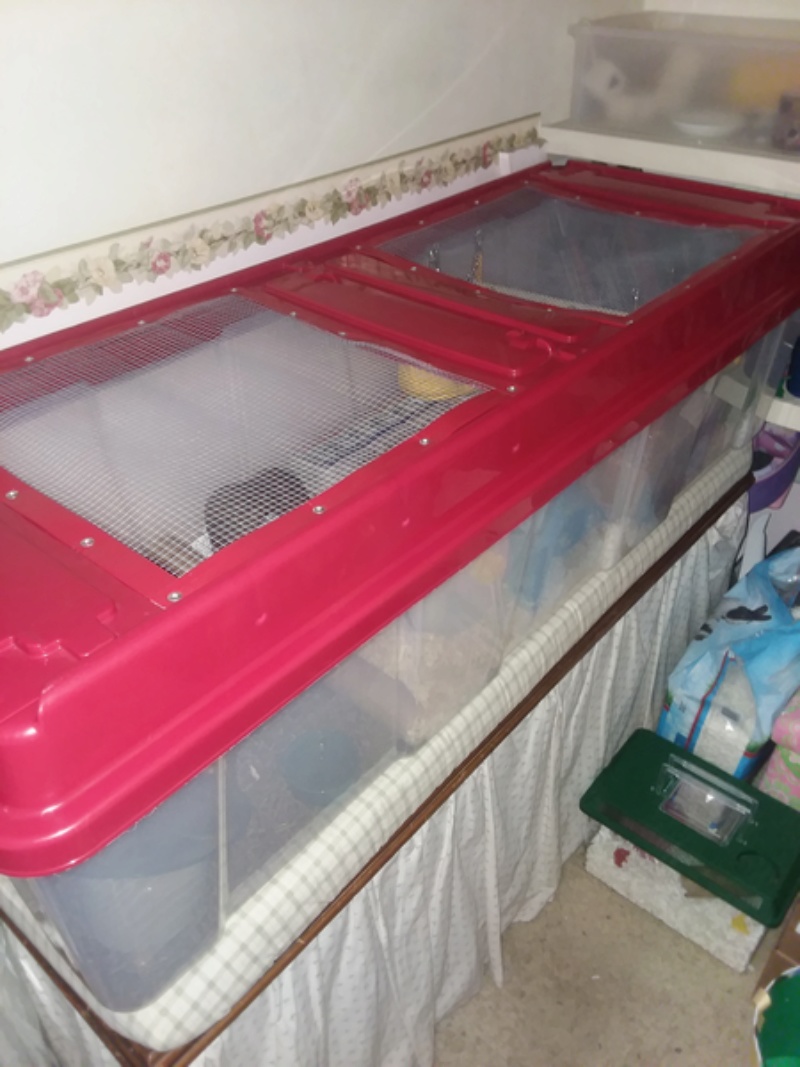 [/url]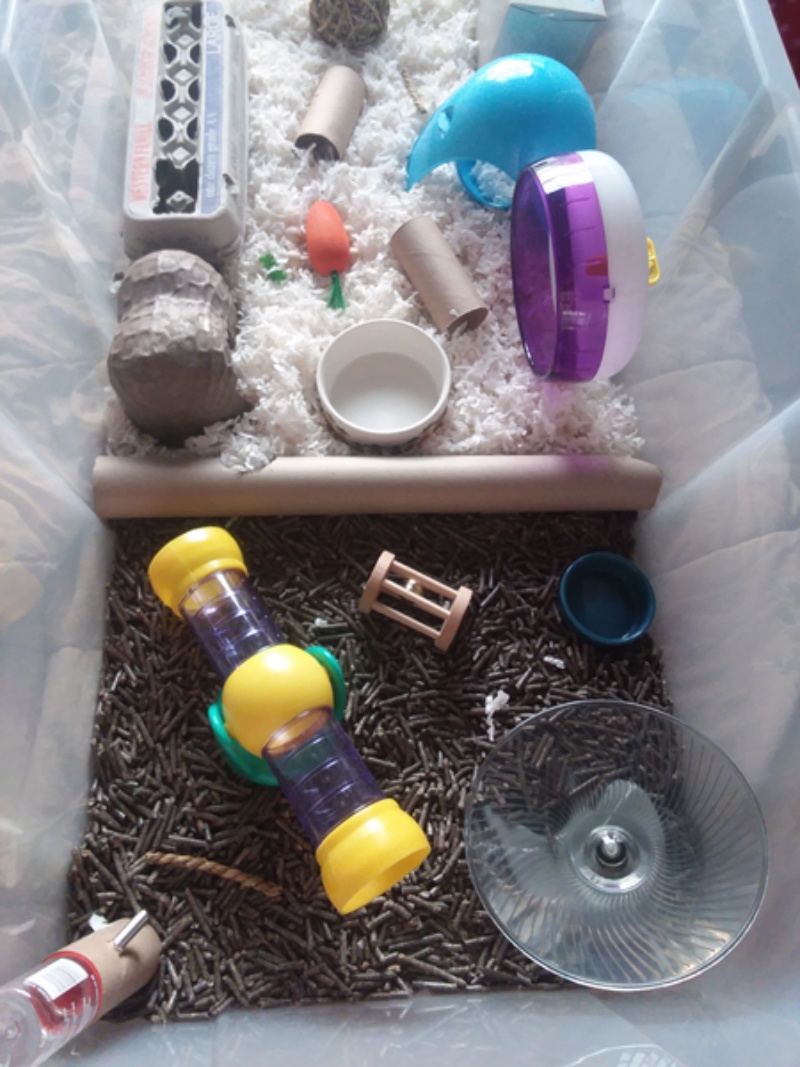 I have two food bowls, one water bottle, and one water bowl.
So what do you think?
Not enough stuff?
More hides or chews?
Am I missing something?
Let me know, I want them to have the best cage.
Also, I wanted to show you my travel cage as well.
They will be in here for 20minutes- to an hour and a half depending on where I decide to get them.
Thanks for the help and sorry for the long post!

TiramisuTheMouse

New Member





Join date

: 2017-12-13


Posts

: 18



Hi, Tiramisu! Oh, yes, indeed that is probably even big enough for 5+ mice!
Nice set-up, by the way! And yes, they totally have enough stuff.
Your future mice are probably gonna' be so spoiled.
When you get them, I would love to see pictures of them!

Blessed

Sr Member





Join date

: 2017-10-26


Posts

: 347






That cage is huge! Those will be some spoiled little girls
One thing to watch out for in big cages is mice forming groups and then fighting. But I think as long as you get the girls from the same place they will be bonded enough to not do that.
Also be warned the water bowl will probably just become wet bedding soup no matter how much you try to keep it empty
In my experience water bowls are pretty useless unless a mouse absolutely needs one.
Great job with the bin and setup!
_________________
The trio: Maisy, Kisiel, and Fiona
Remembering Charlotte and Rogue

MooMouse

Sr Member





Join date

: 2016-08-15


Posts

: 274






Thanks for the replys, I will be sure to take some photos and I will probably take the water bowl out or use it for something else.
I really appreciate the feedback.

TiramisuTheMouse

New Member





Join date

: 2017-12-13


Posts

: 18



Your setup is incredible! I love it!
Occasional disagreements between mice happen by the way, the occasional little squeakfit, or even short chase, are not uncommon, especially while they settle in. As far as fighting is concerned, watch out for Blood, and watch out to make sure no one is keeping everyone else away from Food, Water, and Hides.
As a warning, a fabric hide such as that yellow one may get messy and start to smell bad rather quickly, so keep an eye on that for your own sake, the mice probably won't be bothered, but your nose might
Goodness, what a beautiful, darling setup, I hope you're very happy with your new companions!
Very cool set up!!! They are going to be very happy. Can't wait to see photos of them
And your travel cage looks great too. If you travel longer than 30 minutes or so be sure to have some water for them.

Rodents rock!

Hero Member





Join date

: 2016-06-27


Posts

: 1818






Very nicely done! Your mice will love it.

CinnamonPearl

Hero Member





Join date

: 2016-04-06


Posts

: 1725




Similar topics
---
Permissions in this forum:
You
cannot
reply to topics in this forum