I just wanted to take a moment and share with you all how much I adore my gal Fidget. She's not my very newest anymore since Syzy and Parry are here waiting to meet the others now, but I haven't had her all that long. I've had her for about two months, and she's by far my most people-friendly mouse. The others have tamed pretty well, but Fidget's the only one who's ever really wanted to spend time with me.
This all started last week. I work night shift, so I get home around 1 or 2 in the morning, and the girls are usually up when I get home. Fidget noticed me come in and stood as tall as she could on her biggest house, which is what she's been doing lately when I take them out for salad time. When I put my hand in the tank, she climbed straight up my arm to my shoulder. She started picking the paper bits out of my hair(I print newspapers for a living) and chittering in my ear. She nearly sparked herself off my shoulder while she was grooming me!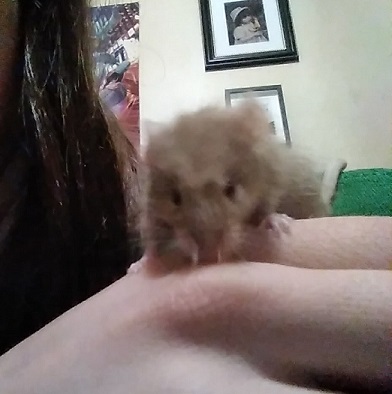 I even got a sweet little kiss!
We're setting up the front room as a little library/music room, so after I fed the girls the other, I started moving books from our bedroom to the front room. Fidget noticed me going back and forth and begged me to come out again, the same way she did last week. She spent quite a while with me that night, sitting on my shoulder and advising me how best to organize things.
She got to preview the new digs before construction's completed. Seems like I got Fidget's seal of approval!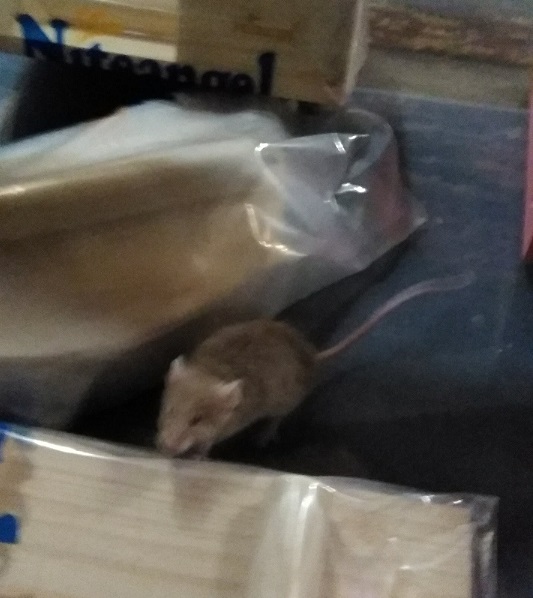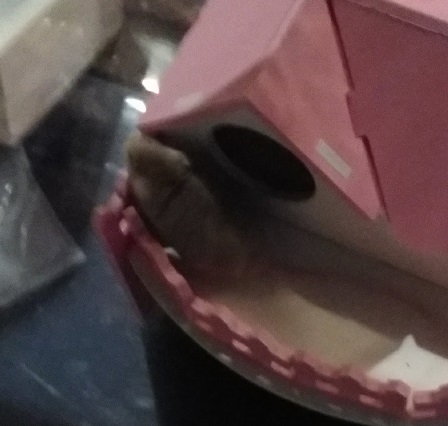 I'm amazed by her, really. The other girls see me as the food-giver, and Pumpkin politely tolerates my presence like she does with everyone, but aside from that, they could live without me, haha! Tweak's always been my friendliest girl until now, she's the one who eagerly let me pick her up and had no fear of crawling all over me. She's learned that if she wants my attention, she can tug on my thumb nail and it won't hurt me. Up until now, she's the only one who's bothered trying to get my attention for anything. Even between the two of them, it's different. It's like Tweak sees a buddy, and somehow Fidget sees a giant mouse. Or at least, since I am obviously not a mouse, a member of her colony. She's such a beautiful little being.

Mousetropolis

Jr Member





Join date

: 2017-04-08


Posts

: 29






Aww, she's so sweet! You're definitely very lucky!
_________________
Guinea Pigs
Lily & Freya
Mice
Not yet...  
Dogs
Taffy, Bella & Lola
Over The Rainbow Bridge
Rosie

MiasMice

Jr Member





Join date

: 2018-02-11


Posts

: 29






Ohh, she's precious! Reminds me of Trouble, she would always hang out on my shoulder.
_________________
tabby | she/her | 25 | tx, usa
★Mouse Dossier★
my mouse gallery
mouse mom to: Pronto
remembering: My dearest Trouble and all her siblings who've joined her across the rainbow bridge.  

Mousetropolis

Jr Member





Join date

: 2017-04-08


Posts

: 29






She sure is a very special little girl. You are blessed to have her and she is blessed to have you

Rodents rock!

Hero Member





Join date

: 2016-06-27


Posts

: 1818






Eeek! She looks just like my Georgia! What a cutie
_________________
Lady mice
: stormy, Dahlia, lily, Ella billie, coco, maggie
Gentleman mice
: milo, jimmy
Other pets
: Little Buddy, Kevin (cats) robert, lulu, Englebert, harold, Gerald, Zumi, nico, charlie, (hamsters), stella (gerbil), Gilly (hedgehog)
 Penny, Honeybun, Lucy, Annie, Gilly, Furgie, Tedward Wigglesworth, Olivia, Goose, Sweet Katie, Binky, Delilah, Bitsy, Boopers, Sprout, Splotchy, Eva, Slappy, Shuggie, Fancy Pants, Jellybean, Charlie, Murray, Sally, Maya, Gunther, Lil Smokey, Magnus, Norman, Winnie, Sally, George, Harriet, Spec, Erzulie, Lucille, Agatha and Clementine.

scaredymouse

Hero Member





Join date

: 2016-04-03


Posts

: 2458









---
Permissions in this forum:
You
can
reply to topics in this forum