I got her with her two sisters on 28th February and they were all the same size. She immediately started to make new nests for them over the next few days but I assumed she was just the home maker of the group until today/yesterday her belly suddenly looks huge. It's hard to get a picture but she has two big egg like shapes on her sides and looks much bigger in person, the other two mice are the same size as they were when they arrived. It's only really her belly that's gotten bigger and she uses the wheel all the time and is very sociable, she eats a lot aswell. Thank you!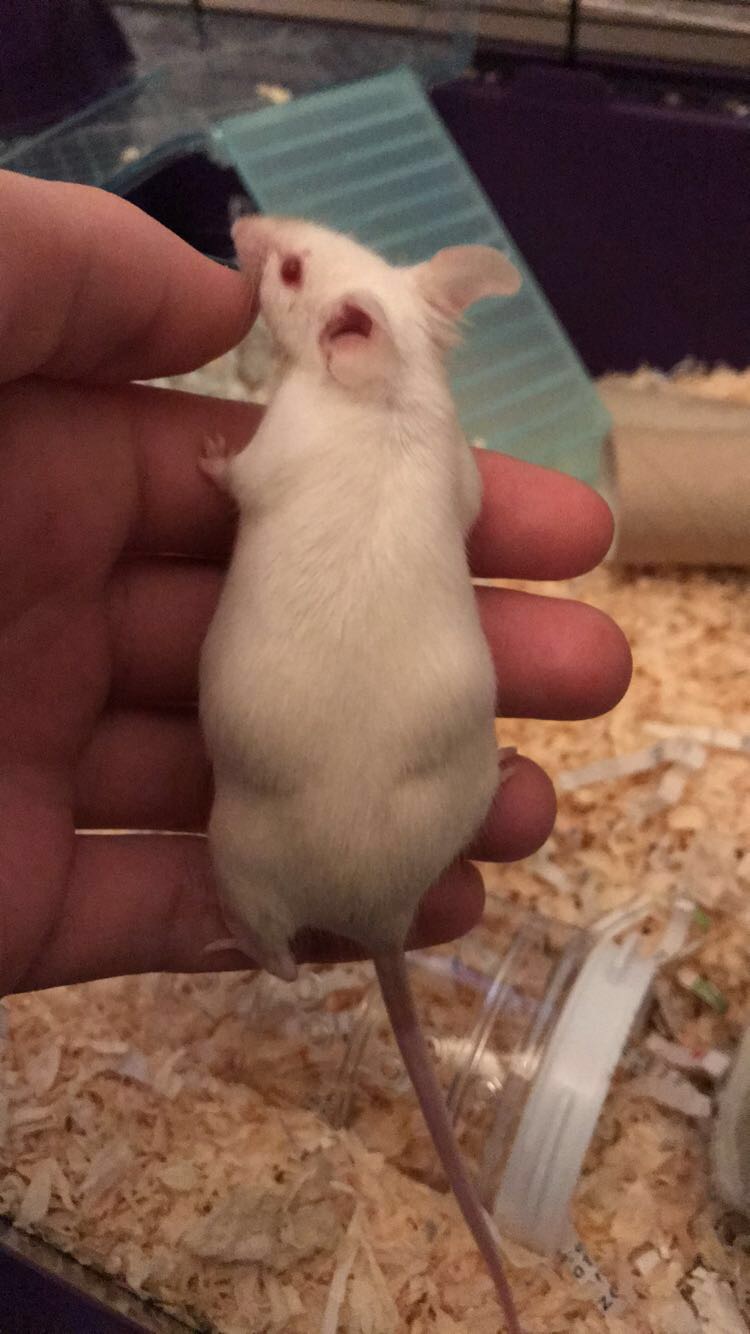 Highonviolets

New Member





Join date

: 2018-03-08


Posts

: 2


Likes

: 0




It looks very possible. Some mice do just like building nests, but she does have a notable pear shape...she will get bigger shortly if she is pregnant!

Mice only carry for 21 days so it won't be a long wait till you know for sure. Once you know for sure she's carrying, I'd recommend setting up a maternity cage.

_________________
Remembering Maier, Graham & Garcia

River

Hero Member





Join date

: 2016-06-19


Posts

: 1168


Likes

: 255







Definitely maybe! Check out the Breeding Packet for tons of great info on pregnancy and babies.
https://www.petmousefanciers.com/t43-breeding-packet
And prepare your camera for baby pictures!

Peachy

Moderator





Join date

: 2016-04-06


Posts

: 3033


Likes

: 888







Thanks for the replies, Im 90% sure she's pregnant now as she has gotten so much bigger since yesterday! I'm super excited but also so worried about the babies, I shall read up more on it but should I separate her from her sisters when the babies arrive?

Highonviolets

New Member





Join date

: 2018-03-08


Posts

: 2


Likes

: 0




Nannies are not recommend with unknown/untracked mice. Even from well tracked lines it seems to be a debated topic. It's best to separate her before she gives birth. There is more info on nannies and nursery tanks in the thread linked above.

CallaLily

Hero Member





Join date

: 2016-04-03


Posts

: 3937


Likes

: 1109







Similar topics
---
Permissions in this forum:
You
cannot
reply to topics in this forum