Cats first I guess.
First is our oldest, Isobel (aka, Izzy). We got her from the SPCA when she was roughly 10 weeks, she's now almost 17 and with her age, is getting arthritic and also has renal disease so to be honest, I don't know how much time left we have with her  - she is not the type you can give pills too.
The SPCA found her when a teacher at a local school called them. Some kids had found her under a bench or something in the playground and decided to play hairdressers and gave her a lovely haircut. At the SPCA she was nicknamed "Bad Hair Day".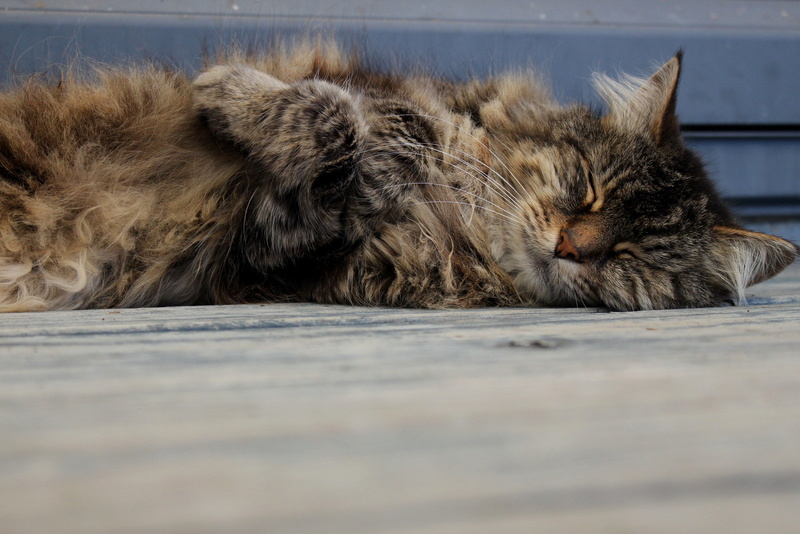 Dylan is next. Another SPCA cat. No real story behind him and how he was found though. He's almost 11, adopted when he was 10 weeks and also sadly has Renal Disease already. We adopted him along with his "brother" (cage mate, they were neutered at the same time but are unrelated) but Luca sadly passed away 2 years ago now due to his heart murmur throwing clots.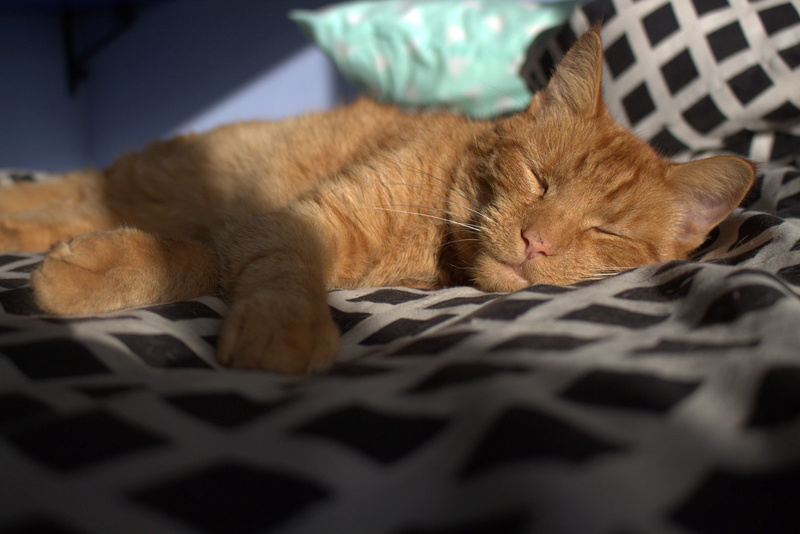 Then we have River, my girl who is 1yr. So after Luca passed away, I missed having my shadow with me. He use to follow me everywhere and never left my side. It had only been 6 months since he passed but I came across this kitten being advertised through this small local rescue. She had a corneal ulcer that the vet said had healed and it was just scaring left. 4 different people had said they were adopting her and coming to get her and they all were no shows or decided they didn't want her for whatever reason. At which point, I stepped in. I adopted her, took her to the vets for vaccines etc and bam, that corneal ulcer hadn't healed and it was a 7 month long battle to get it to heal including a third eyelid surgery (where they sew the third eyelid shut to help it heal).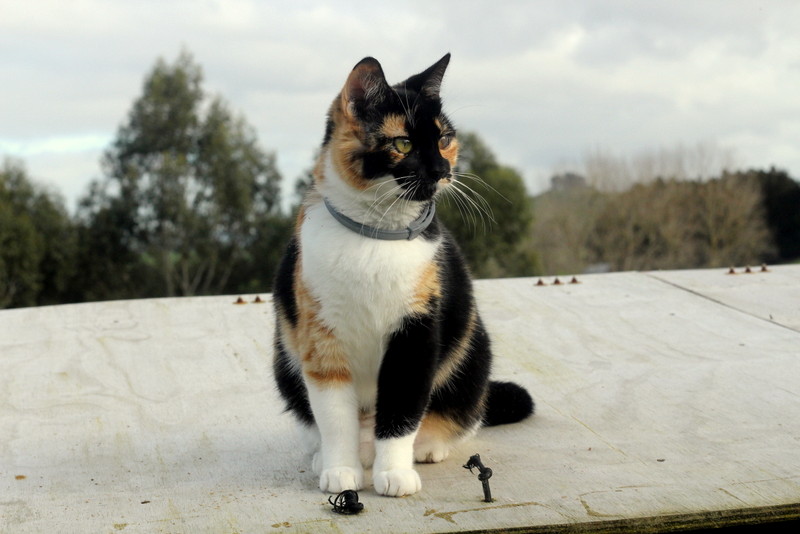 ----------------
Now the dogs.
Callie was purchased as a pup from a farmer, his old working dog was due to retire so he wanted a replacement and bred his best working dogs. I suffer from severe anxiety and one day I came home to our house absolutely trashed. Some one had broken in and robbed us. Of course to me, the world suddenly became a dangerous place, out to get me and I struggled to leave the house. So, my Dad thought getting a dog could be helpful to me (as well as being a deterrent/alarm system). She's 4 now, a NZ Heading dog.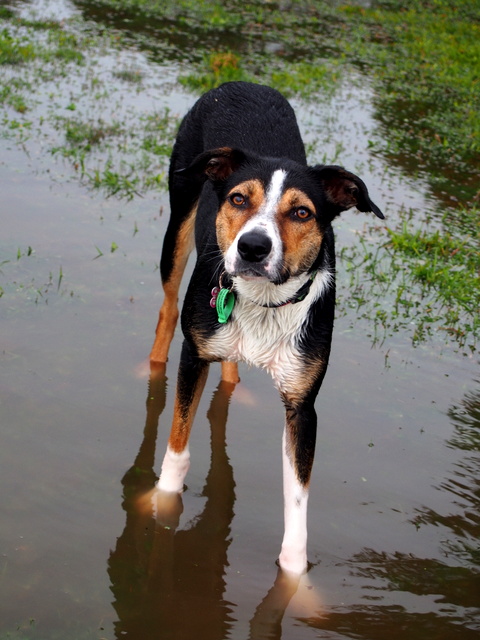 Pip came next. She just turned 3 a few days ago. My Mum (who doesn't live with me) and her partner decided they wanted a puppy. My grandparents (Mums parents) and myself told her it was a bad idea from the start. They worked long hours and had another dog, a much older dog who just doesn't tolerate puppies. Needless to say a few days after getting said puppy, she contacted me because she finally realized they weren't in the right situation for a puppy. So.. she came to me!
And lastly is my boy Gremlin. I was working at the local dog pound a few years back, (note, our dog pound isn't the same as yours. They are the ones who hold onto dogs involved in bite cases while the court decides their fate, they do get the odd stray in which they try adopt out for the cost of registration and microchipping but no vaccines or desexing is done). Gremlin was on the euthanasia list for 4 weeks, each week went by and for whatever reason, he kept getting taken off the list. My birthday rolled around and as I was leaving for work I told my Dad "If he is somehow still there, after 4 different euth days, I'm bringing him home" and well.. he was there. So I put in an application and took him home the next week. A vet bill and a half though - vaccines, 4 broken teeth, desexing and oh.. he had a bullet in his leg. Yeahhhh..
Adopted 2 years ago, he's now 5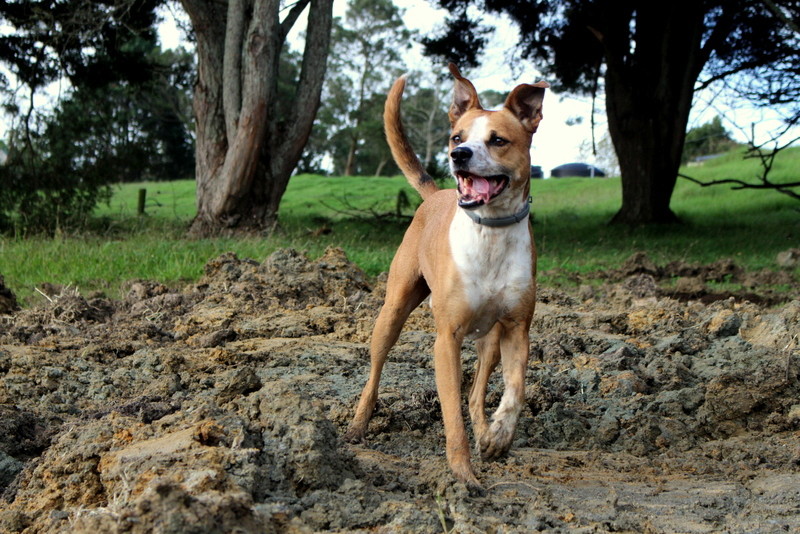 AppleCheeks

Sr Member





Join date

: 2016-04-03


Posts

: 123



Cute doggies and kitties!  
I'm not going to share pics of everyone again, just the ones that are considered "mine."  
Kai is a male MinPin who will be 14 in August. I got him when he was a puppy and before I truly understood why you shouldn't buy from a pet store.  First and last. He's showing his age more and more but still doing pretty well.
My oldest son's dog is called Freya (mutt). My youngest has a dog called Gandalf (chihuahua/maltese).
Spiderman is a 13 year old female. She was born to one of the cats at my MIL's farm (she cares for a feral colony) and came home with us once she was weened.  We also had her sister, Dora, but she passed away years ago. Spiderman gave me a scare when she developed a nasty infection in her back legs a few years ago that seemed resistant to antibiotics. Thankfully the "last try" plan that my vet had worked. Her legs will never be the same and she has arthritis now, but she gets around fine and is still loving life.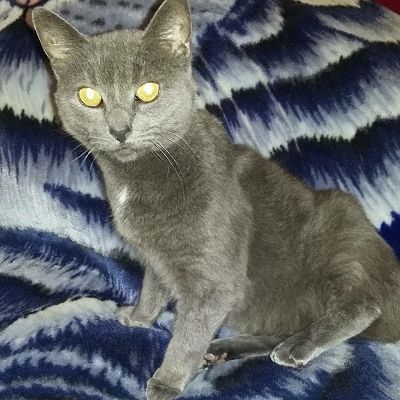 Chico was a stray cat that showed up on our porch around 9 or 10 years ago. He was a little wild but friendly enough and already missing one eye. Whether he was born that way or lost it somehow I'm not sure. We fed him but he still came and went as he pleased. Until one day he returned with his only eye infected badly. The vet determined it could not be saved, so it was surgically removed and the lid sewn shut. So he's completely blind but he manages extremely well.  He's a bitey cat. He bites the back of my head if I sit on the couch or bites my ankles in the morning if he thinks I'm taking too long getting his breakfast.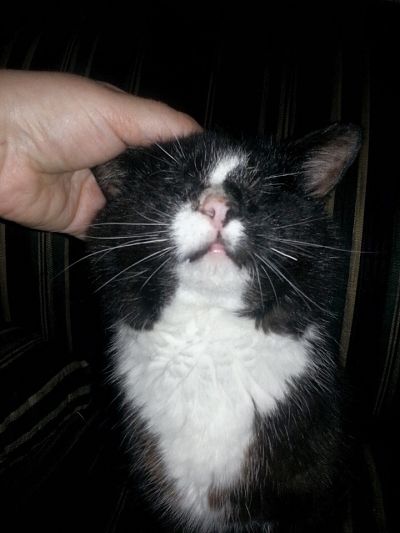 There's also Abaddon, Akiko, Ichiro, and Totoro - who claim my sons and husband.

CallaLily

Hero Member





Join date

: 2016-04-03


Posts

: 3937






This is my dog Rocky, he's an NZ working dog mix that I got from the SPCA. He was found tied to a tree in the middle of nowhere, so emaciated he couldn't even stand. The SPCA had him a month before we got him but you could still see his ribs, spine, and backbones. His ears were fly bitten and scabby and his coat fluffy and dull. He's now a very healthy 18-month-old who does agility, which he loves.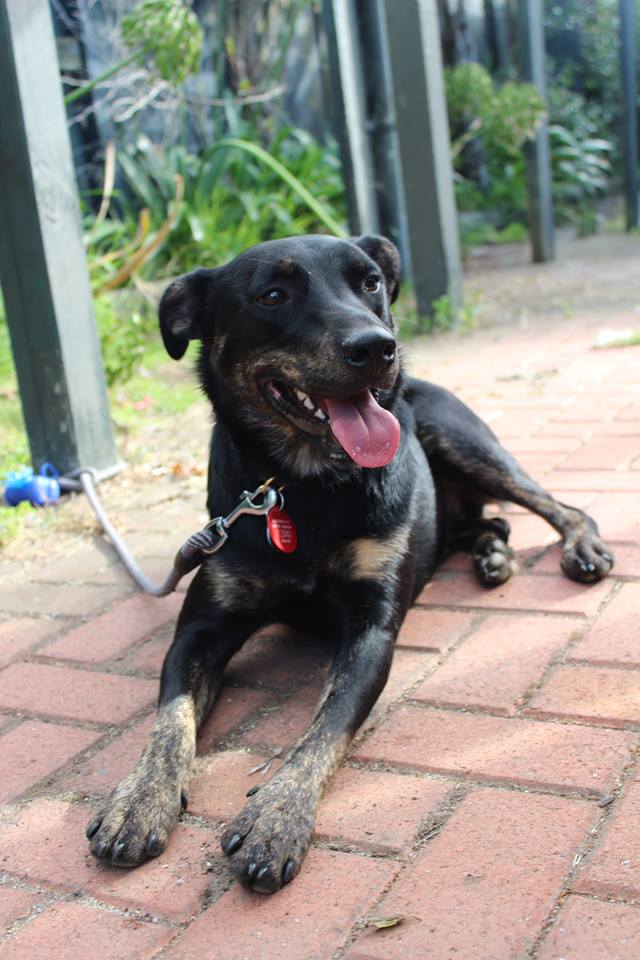 Cooper is my 4-year-old greyhound. I adopted him when he was 18 months old but he had never raced as he wouldn't chase the lure, smart boy. He does Canine Good Citizen classes and also Rally-O.
_________________
M I C E:
Berlin, Odessa, Fiji, Kenya, Nairobi, Xanthi, Arizona, Denver, Cyprus, George.
Remembering:
Fey, Aurora, and Dahlia

JuniperBerry55

Full Member





Join date

: 2018-02-22


Posts

: 96






AppleCheeks, you take such beautiful photos! Your pets are all really pretty and I enjoyed reading about them!
CallaLily, your pets are super cute! Chico has very pretty markings. I love black and white animals.
JuniperBerry55, your dogs are adorable! I'm glad you saved Rocky, he looks really good! Cooper looks like an energetic dog, does he like to play?
Similar topics
---
Permissions in this forum:
You
cannot
reply to topics in this forum