My itty bitty robo hamster was in the playground and really enjoyed running on the gigantic 12" flying saucer.  She looked so funny on the huge wheel.  Her little feets were going so fast, it was pretty cute.
https://youtu.be/K6EOb6JTii4
Since I'm here, I thought I would post some random pics of the family.
The kitties, Kevin (who likes to sit funny) and Maya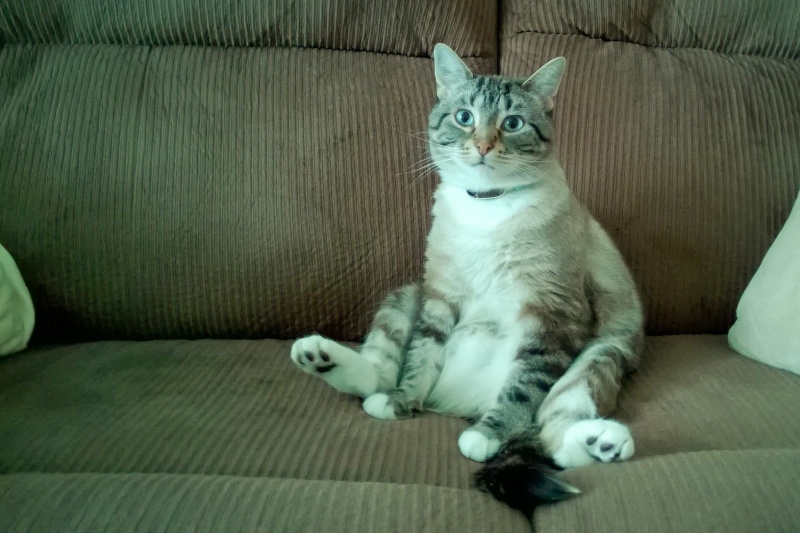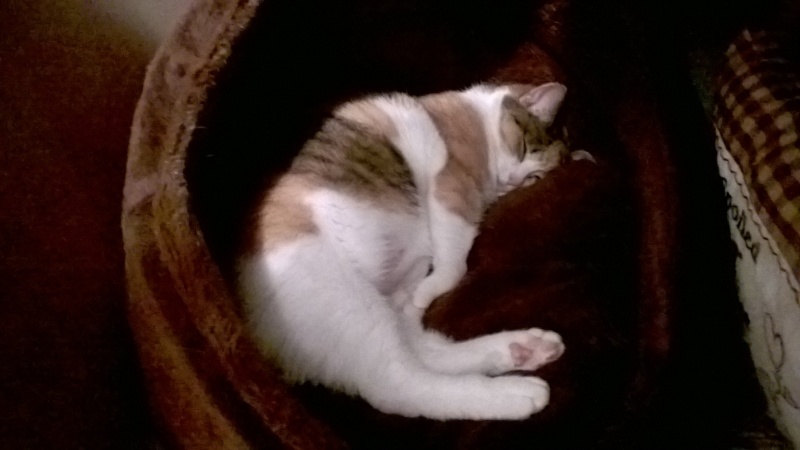 Gilly and Furgie like to take turns looking like they died.  They are very old, so my heart skips a beat every time I see them sleeping like this.  They don't have any problems breathing, they just occasionally sleep like this.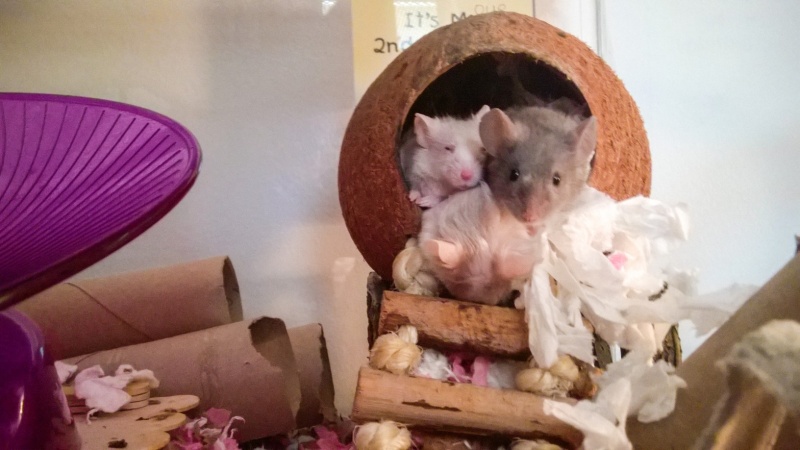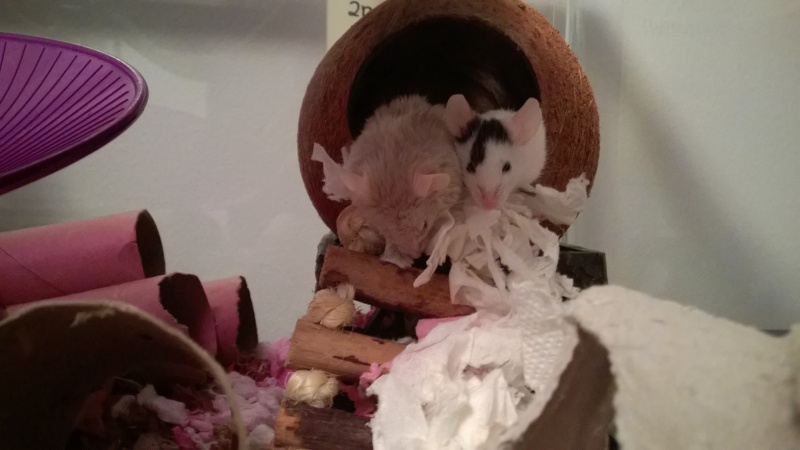 Here we have Katie, Murray (so goofy), and Splotchy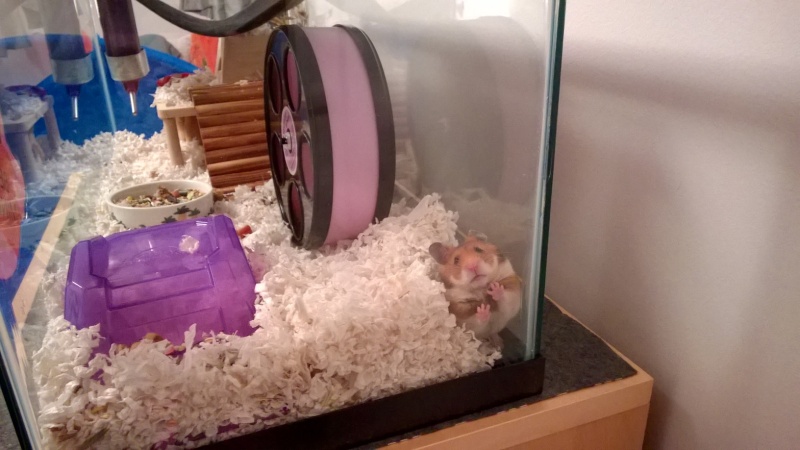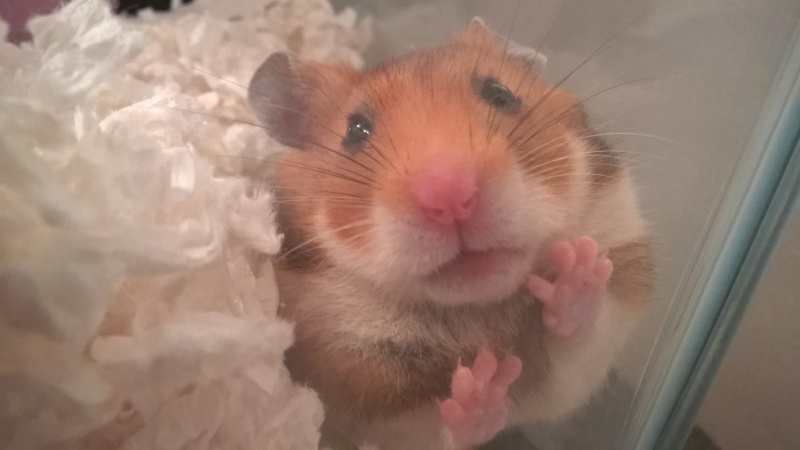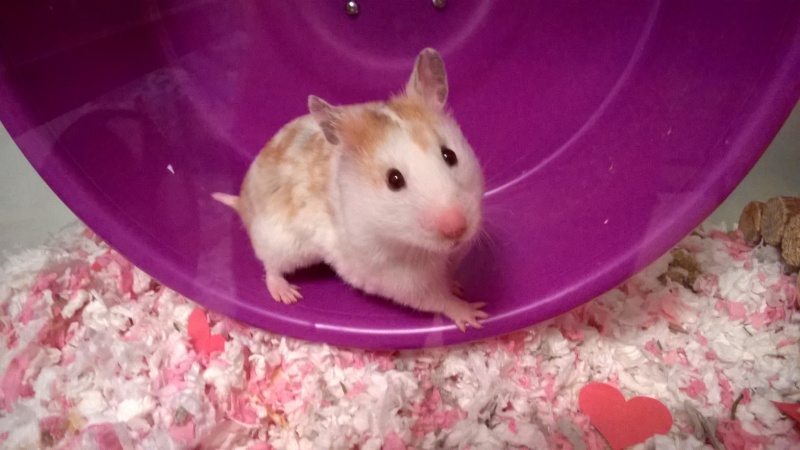 Moderator





Join date

: 2016-04-03


Posts

: 2172


Likes

: 575










Aaw I love your pets scaredymouse
I love robo's, I considered getting one, but they're so manic and fast I thought maybe not for my first hamster
I have a soft spot for your Murray, he's adorable. That picture with him at the glass, he looks so funny!
EDIT: Just wondering... what do you use for your playground? The blue plastic thing? Looks like the perfect place for a playground, it's really good

_________________
Current Mice: Honey, Violet, Flora, Fauna and Merryweather.
Rainbow Bridge: Daisy, Peach, Ivy, Penelope, Hazel, Ruby, Clover, Peanut, Minnie, Ginger.
Hero Member





Join date

: 2016-04-12


Posts

: 1362


Likes

: 216







That first picture of Kevin, so cute! Murray looks like he's asking to come out and Splotchy of course is my absolute fav. There's just something about her face that I can't get enough of.


_________________
Rina, Tilda, Arsinoe, & Eulyn
Remembering:
Twix, Bacon, Hashbrown, Daryl, Cheeseburger,
Seren, Celyn, and Hazel
Hero Member





Join date

: 2016-04-03


Posts

: 2591


Likes

: 576







Oh gosh, that little hamster is all over the place!!
Missy sometimes sits the same way Kevin does... super funny!
_________________
Always believe that something wonderful is about to happen!
Becky's Girls:
Becky, Soong, Dotty, Tulip, Ladybug, Petunia, and Posey
Lulie's girls:
Lulie, Pearl, Yoko, Cora, Dulcie, Dandy, and BumbleBee
Boys:
Yoshi, Frog, and Mika
Moderator





Join date

: 2016-04-06


Posts

: 2191


Likes

: 467







Oh my gosh your animals are so cute! i love your hamsters! how do you get such great photos? My mice move too much for me to photograph them.
Sr Member





Join date

: 2016-04-28


Posts

: 140


Likes

: 10





The playground is a plastic kids pool. They definitely need supervision in there but it's the perfect size and easy to clean.
_________________
Lady mice
: Jellybean, Shugg White, Winnifred & Sally/Georgie & Harriet Potter, Spec, Erzulie, Lucille, Clementine
Gentleman mice
:  Sir Fancy Pants of Furville, Lil Smokey, Magnus, Norman, Alexander, and Charlie
Natal multimammate mouse (ASF):
Agatha
Other pets
: Maya, Kevin (cats), Murray, Sherberta, Slappy (hamsters), Chloe and Zoey (chinchillas)
 Penny, Honeybun, Lucy, Annie, Gilly, Furgie, Tedward Wigglesworth, Olivia, Goose, Sweet Katie, Binky, Delilah, Bitsy, Boopers, Sprout, Splotchy, Eva.
Moderator





Join date

: 2016-04-03


Posts

: 2172


Likes

: 575










When my mice would run like made on their saucer, I'd call it "blurry feet" as in "Whose making blurry feet! Is that Anya, Anya, Mouse, Mouse? What a clever girl to make blurry feet!" For some reason, that would make the runner go even faster
.

_________________
Mouseless but now Hamster-powered
Over the Rainbow Bridge: Chablis, Merlot, Bombay, Frascatti, Mimi, Musetta, Lucia, Carmen, Tosca, Tara, Buffy, Willow, Anya and Cordelia
Also Mom to Clare Bear cat, Imogene the Syrian hamster and Hermit Crabs Big Enzo, Charles Paris and Mr Pinch
Hero Member





Join date

: 2016-04-24


Posts

: 700


Likes

: 130







---
Permissions in this forum:
You
cannot
reply to topics in this forum