The first time I attempted to hold starling, a few days after she was brought home, she leaped from my hands. But luckily, I still had my hands over the tank so she just fell about a foot onto soft bedding. I didn't hold her for a while after that though, and just let her get used to being around me.
Today, I tried to hold her again. I picked her up and she let out a loud scream. Then I cuffed my hand over her gently so that she could just poke her head out and couldn't jump. She let out a few little squeaks. Then when she stopped squeaking and calmed down, I took my other hand off so she was just sitting in my hand, open. She seemed to be a lot more comfortable.
Poor Starling, such a scared mousie! We'll have to work on that! Just wanted to share that little story and some photos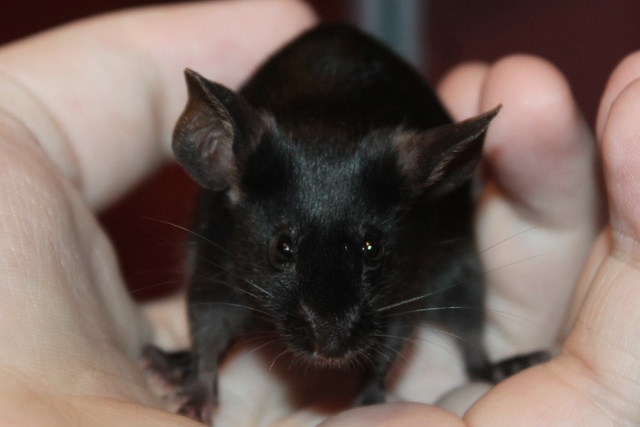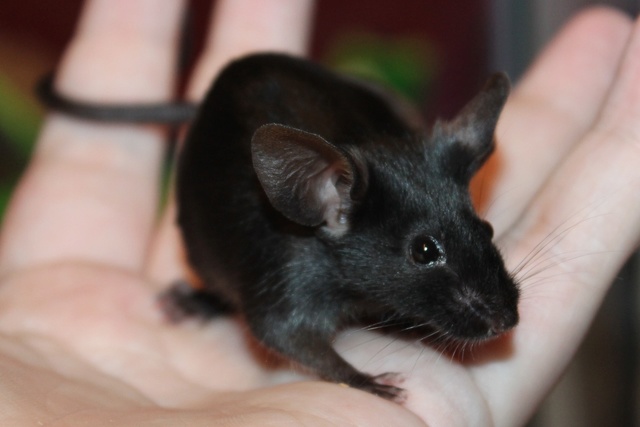 she is georgous!
_________________
Luna~ ~Nova~ ~Vega~ ~Apollo~
Remembering: ~Milly~ ~Jazz~ ~Jem~ ~Oreo~

Jadamouse

Sr Member





Join date

: 2018-04-02


Posts

: 127






Poor little scaredy mouse! I had one of those once!
_________________
Lady mice
: stormy, Dahlia, lily, Ella billie, coco, maggie
Gentleman mice
: milo, jimmy
Other pets
: Little Buddy, Kevin (cats) robert, lulu, Englebert, harold, Gerald, Zumi, nico, charlie, (hamsters), stella (gerbil), Gilly (hedgehog)
 Penny, Honeybun, Lucy, Annie, Gilly, Furgie, Tedward Wigglesworth, Olivia, Goose, Sweet Katie, Binky, Delilah, Bitsy, Boopers, Sprout, Splotchy, Eva, Slappy, Shuggie, Fancy Pants, Jellybean, Charlie, Murray, Sally, Maya, Gunther, Lil Smokey, Magnus, Norman, Winnie, Sally, George, Harriet, Spec, Erzulie, Lucille, Agatha and Clementine.

scaredymouse

Hero Member





Join date

: 2016-04-03


Posts

: 2458









Poor little thing, what a stunner though!
_________________
M I C E:
Berlin, Odessa, Fiji, Kenya, Nairobi, Xanthi, Arizona, Denver, Cyprus, George.
Remembering:
Fey, Aurora, and Dahlia

JuniperBerry55

Full Member





Join date

: 2018-02-22


Posts

: 96






Similar topics
---
Permissions in this forum:
You
cannot
reply to topics in this forum