Petal and Cotton were put down today and honestly it's one of the hardest things I've ever done. I thought if I wasn't in the room with them, it wouldn't be as hard, but it was. They both developed tumors. I should feel like I did the right thing, but it doesn't feel right.
I got them a little over a year ago around my birthday. I adopted a trio (Cotton, Petal, and Willow). Willow looks good so far, but I believe since Cotton and Petal both got tumors around the same time that all 3 girls were sisters. Let's hope Willow stays healthy.
Petal was always very shy, never wanted to be held, but she was sweet and never bit. Cotton was very brave, sweet, and didn't mind being held. She would come up to the glass if I tapped on it and look up at me.
Have fun over the rainbow bridge, Cotton and Petal
March 2017 - May 2018
These photos are in order of how young they were at the time they were taken.
Petal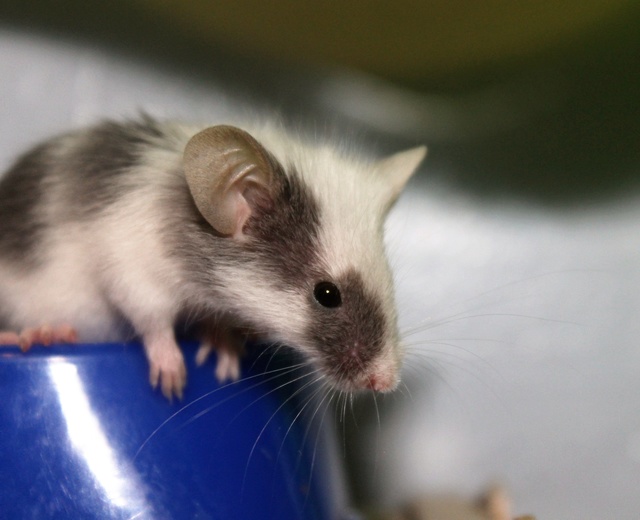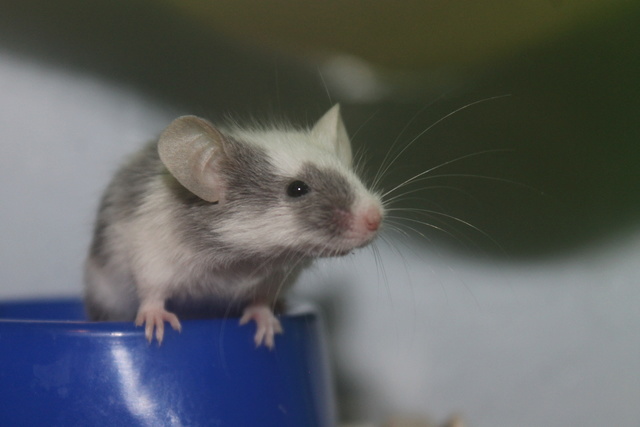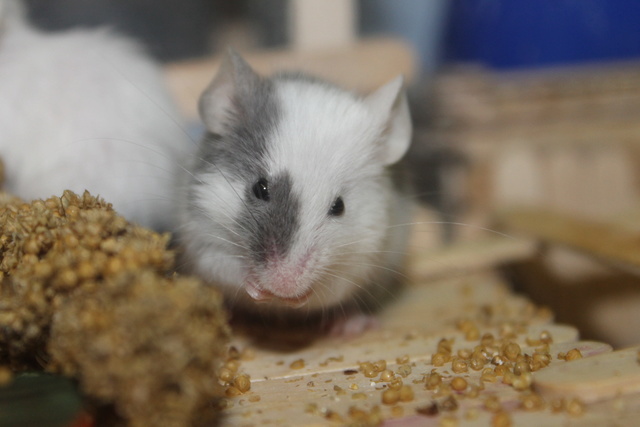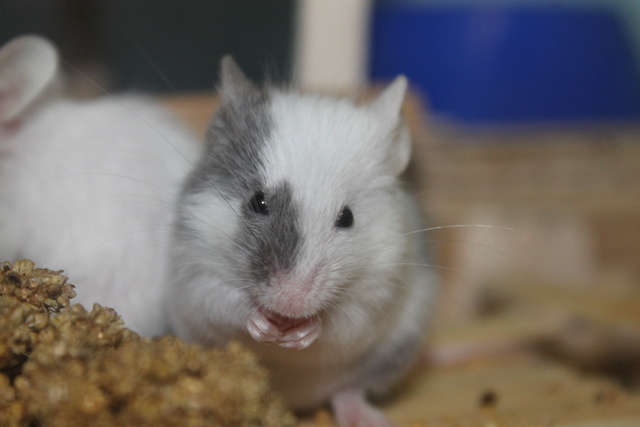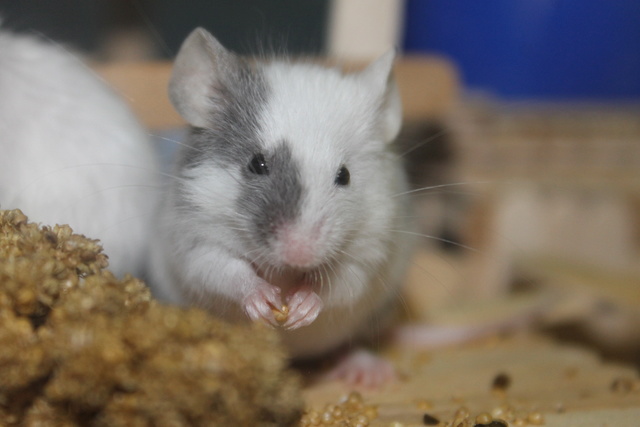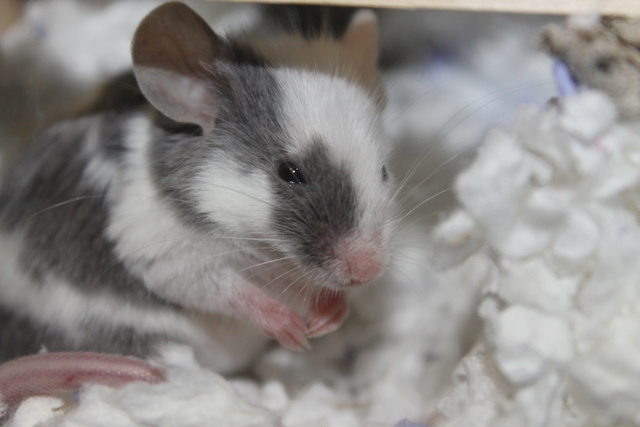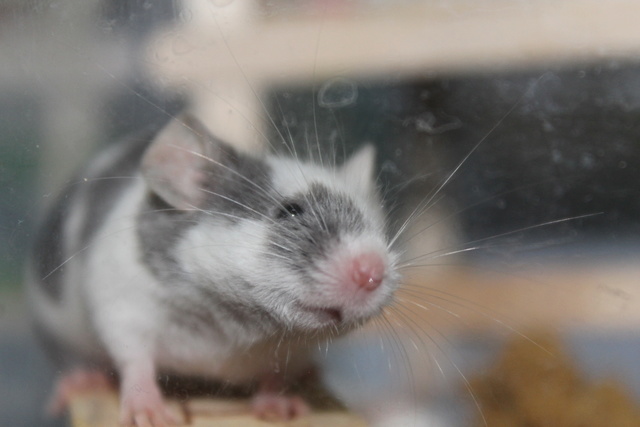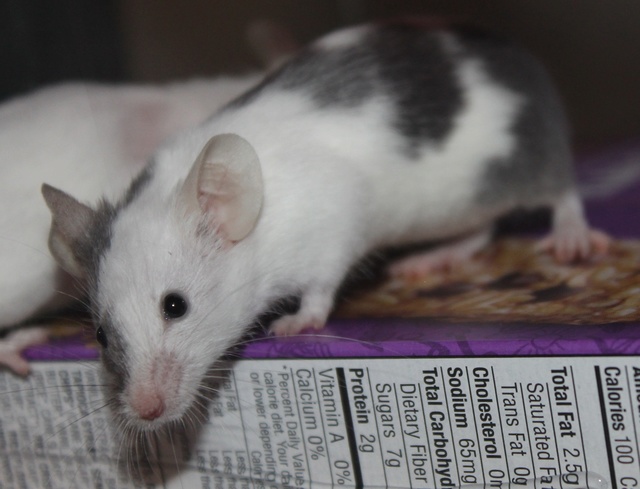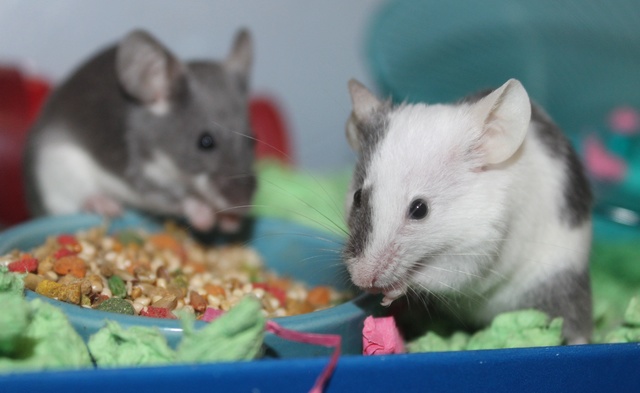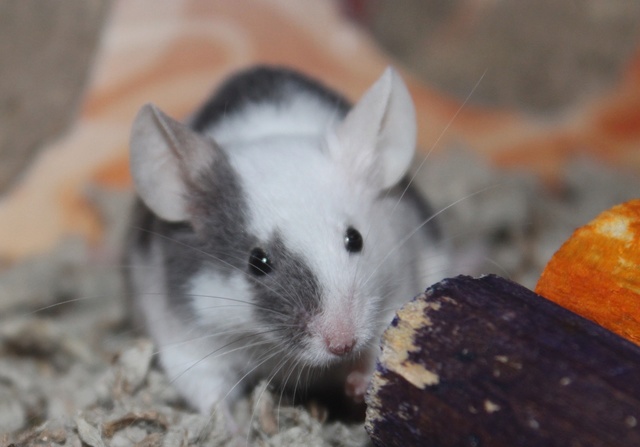 Cotton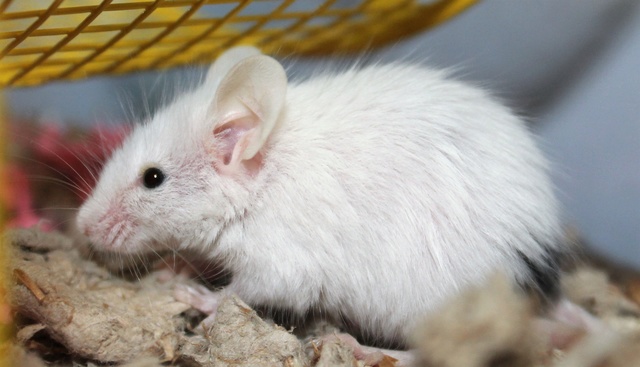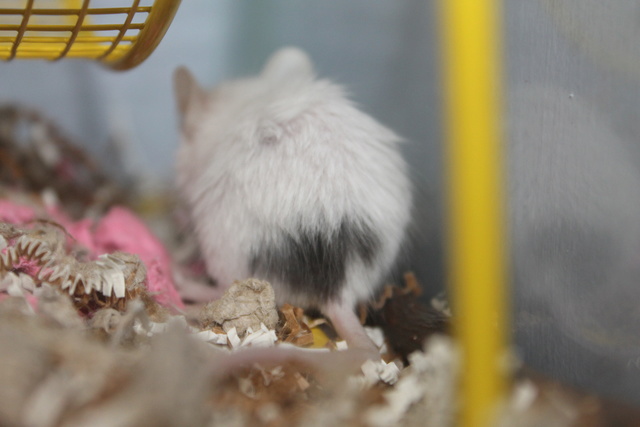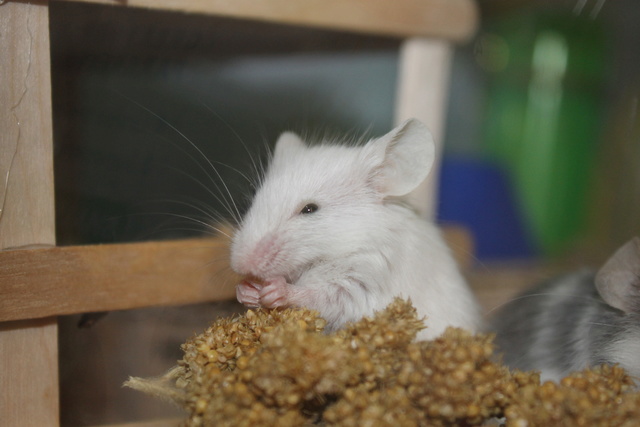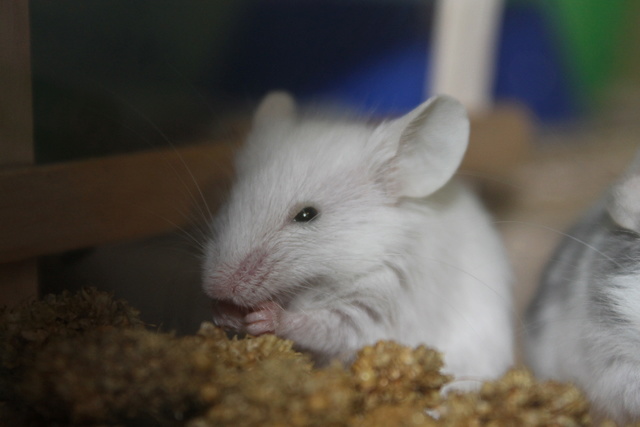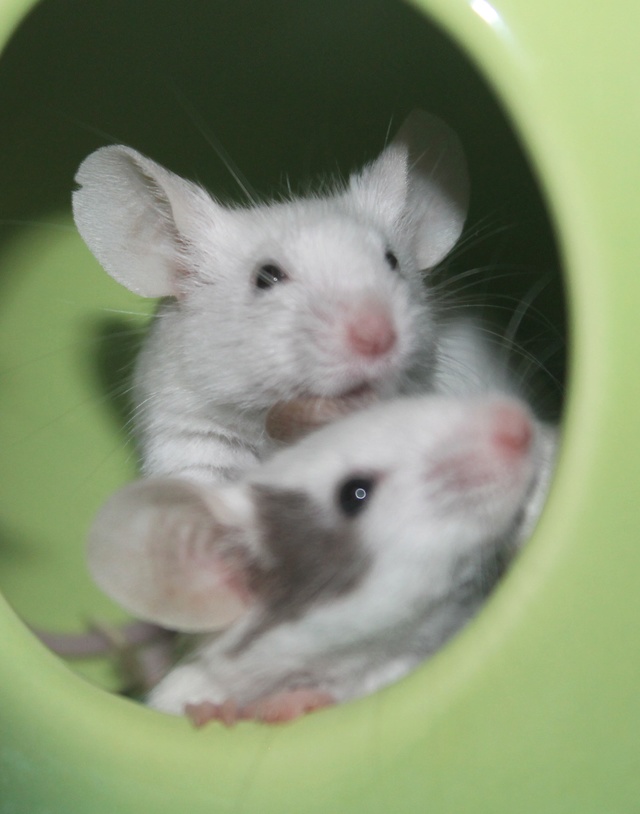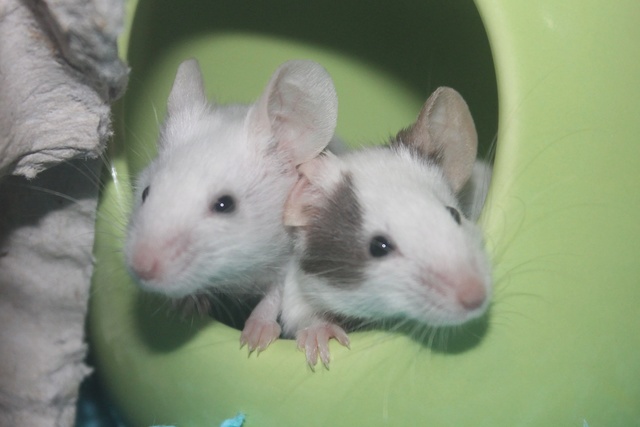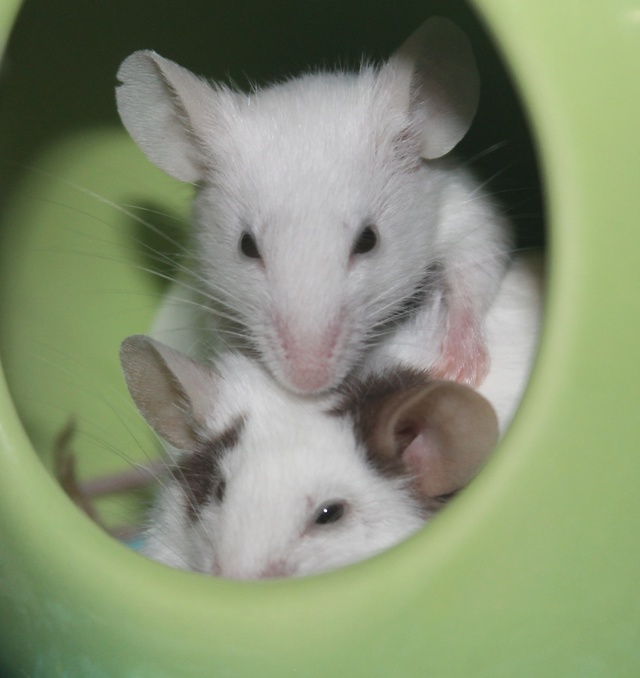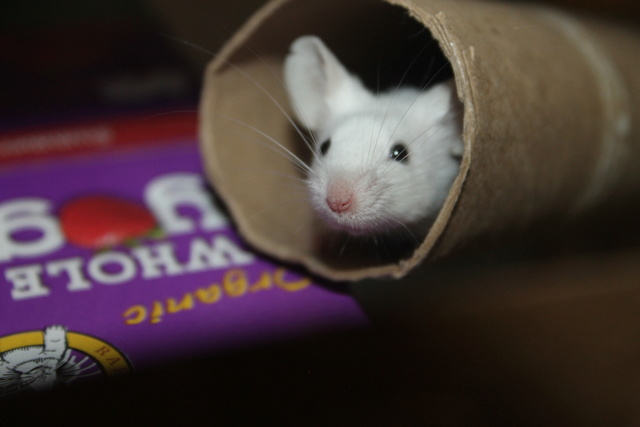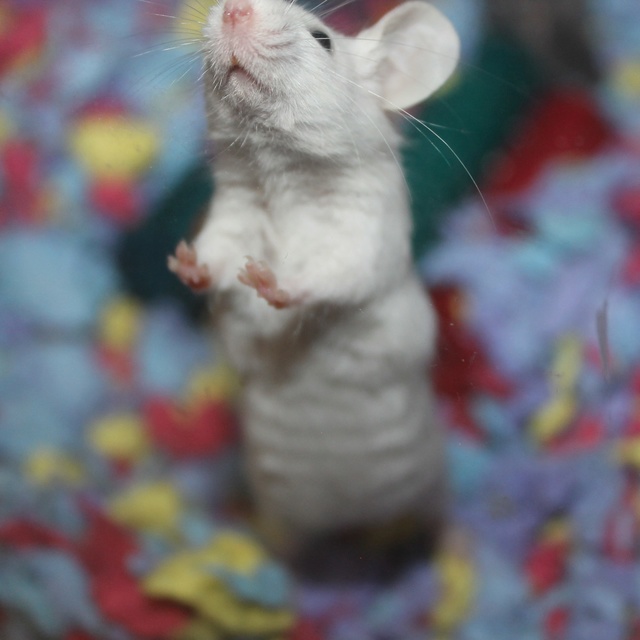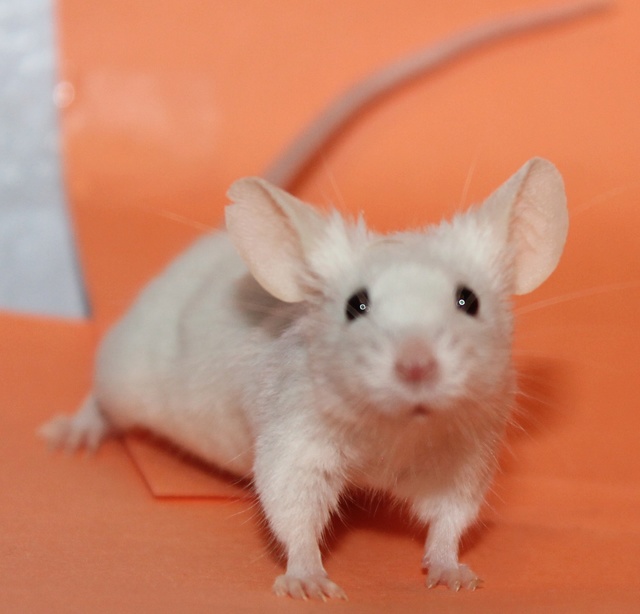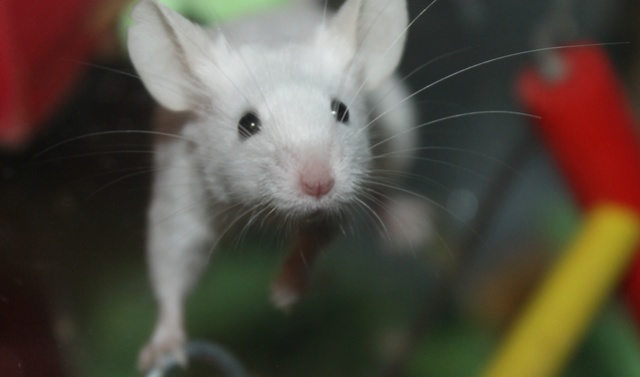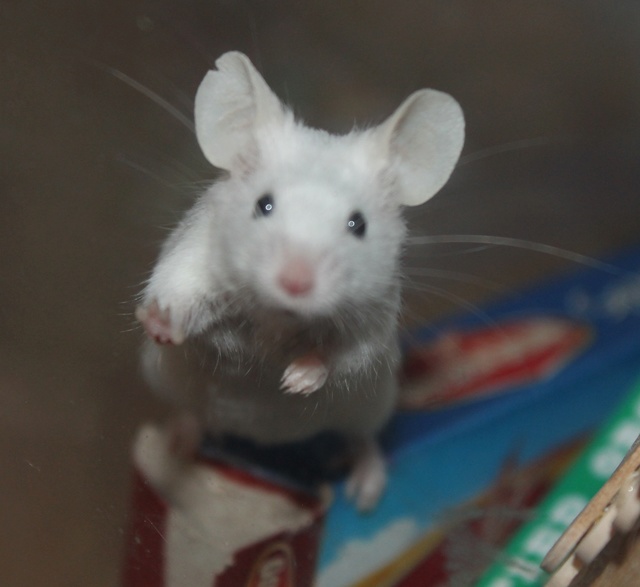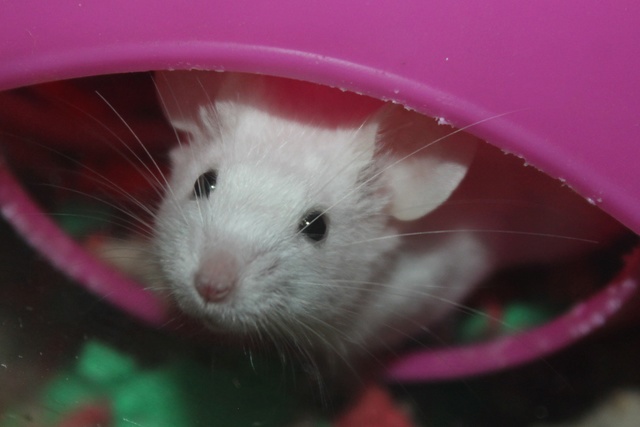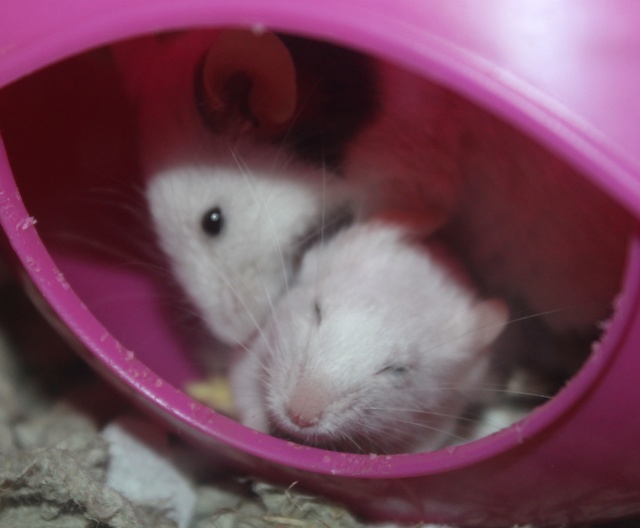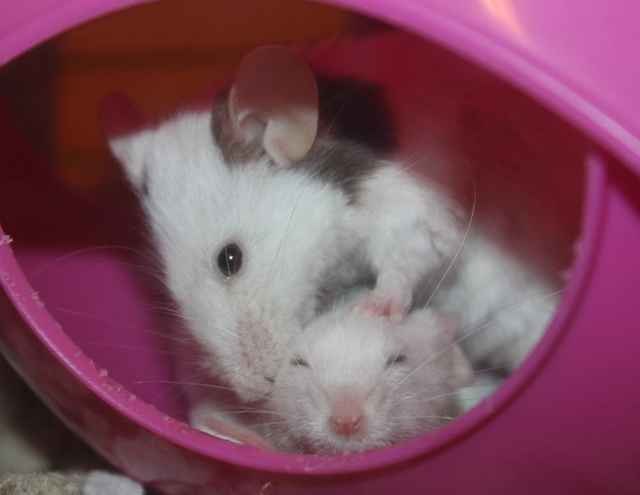 Last edited by AnonymousMouseOwner on Sat 05 May 2018, 12:58 pm; edited 1 time in total
So sorry, AMO. Letting them go peacefully is a respectful decision, albeit the most difficult. I hope you and their sisters are doing ok.

Peachy

Moderator





Join date

: 2016-04-06


Posts

: 3037


Likes

: 891







So sorry to hear. I hope you are feeling a little better and your other girls are doing okay. Petal and cotton were lovely.
_________________
Lady mice
: Maggie, Claire, and Penny (aka Sweet P)
Gentleman mice
: Alexander
Other pets
: Little Buddy, Kevin (cats) Sherberta, Dustin, Lidiya, Chip, Squiggy, Nina, Harold, Spike, Mia, Mim, Henrietta(hamsters), Chloe and Zoey (chinchillas), Herman/Figaro Whooopers/Burlington (guinea pigs)
 Penny, Honeybun, Lucy, Annie, Gilly, Furgie, Tedward Wigglesworth, Olivia, Goose, Sweet Katie, Binky, Delilah, Bitsy, Boopers, Sprout, Splotchy, Eva, Slappy, Shuggie, Fancy Pants, Jellybean, Charlie, Murray, Sally, Maya, Gunther, Lil Smokey, Magnus, Norman, Winnie, Sally, George, Harriet, Spec, Erzulie, Lucille, Agatha and Clementine.

scaredymouse

Moderator





Join date

: 2016-04-03


Posts

: 2457


Likes

: 743










Sending more hugs your way.
They were such beautiful meecers.

CallaLily

Hero Member





Join date

: 2016-04-03


Posts

: 3937


Likes

: 1109







I'm so sorry for your loss, Anon. They were wonderful little girls. I never knew Cotton had a brown spot!
_________________
Protected by the valiant Sir Moose Mousse Monkey Errol Martin Mouse!
My other knight is Neo my wonderful dog; he guards me from beyond.
Remembering Winky, Micah, and Neo

Winter Moose

Full Member





Join date

: 2017-02-14


Posts

: 87


Likes

: 27







You've done the right thing, I know the weird feeling of it afterwards myself, but we all wouldn't make that decision if it wasn't necessary. The two beautiful girls were lucky to have somebody who cared so much and made things right for them.

Nestmouse

Jr Member





Join date

: 2016-05-18


Posts

: 38


Likes

: 9





Similar topics
---
Permissions in this forum:
You
cannot
reply to topics in this forum